At the 2016 Asian Weightlifting Championships, BarBend weightlifting correspondent Mike Graber sat down with members of Uzbekistan's National Team to discuss their training and goals. First up is Ruslan Nurudinov, one of the world's top 105 kg lifters.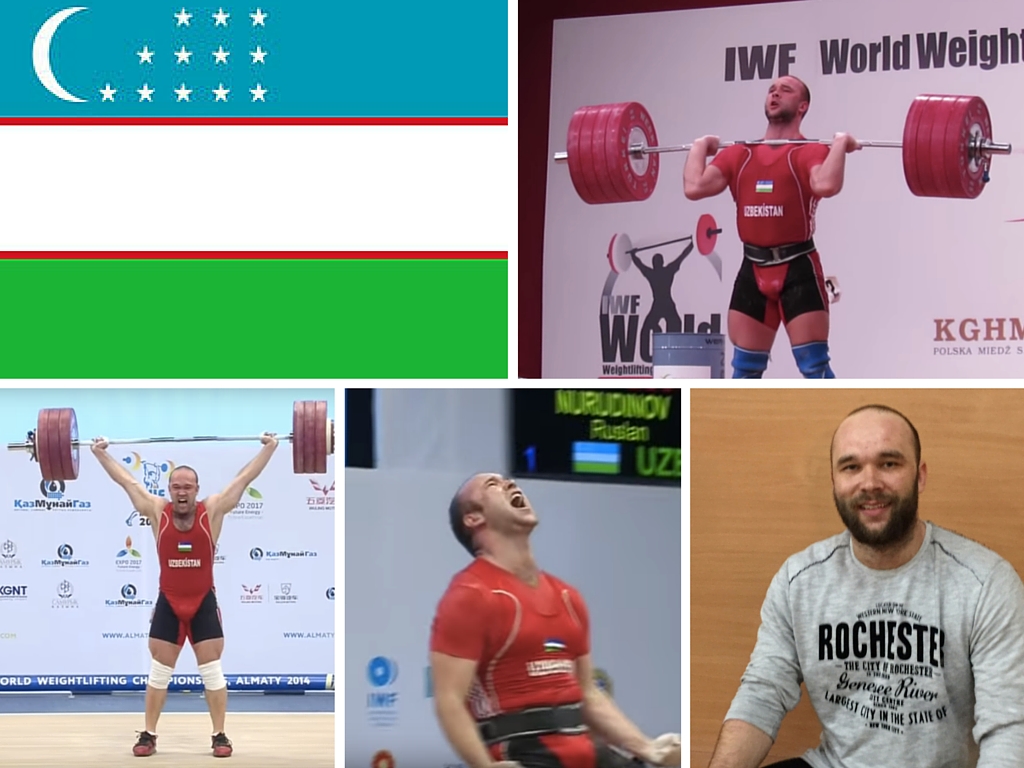 Name: Ruslan Nurudinov
Weight Class: 105kg (105+ for the 2016 Asian Championships)
Hometown: Hanibat, Uzbekistan
Languages Spoken: Uzbek, Russian, English
Education: College degree in Physical Education from Andijan State University
Athletic Accomplishments:

2014 Senior World Silver Medalist – 105KG
2013 Senior World Champion – 105KG
2013 World University Champion – 105KG
2012 & 2013 Asian Champion – 105KG
2012 London Olympic Games 4th Place – 105KG
Set World Record in Clean & Jerk at 105KG – 239KG (526 lbs)
"When I set the World Record [at the 2014 World Weightlifting Championships], I was only thinking about the moment, I did not think about the other two lifters." (David Bedzhanyan and Ilya Ilyin – who would re-break the record in their next two attempts)
How long have you been lifting, and how did you get started?
I started in 1999 when I was 8 years old. I have brothers who were weightlifters and got me into it, they only competed at an amateur level.
Hobbies/Activities outside of Weightlifting?
I play a lot of Playstation 4 (PS4) games, my favorite video game is Clash of Clans.
Goals for Asian Championships? (Ruslan is competing as a 105+ for this competition)
I want to win, I would like to do 190kg (snatch) and 230kg (Clean & Jerk)
Goals for the Olympics?
I want to win that, too. It is not easier the second time around. Weightlifting is always hard.
Who do you consider your biggest competition?
Ilya Ilyin (Kazakhstan)
Training PRs?
Snatch — 205 KG (451 lbs)
Clean & Jerk – 240KG (528 lbs)
Jerk off Rack – 250KG (550 lbs)
Back Squat – 310 KG (682 lbs)
Front Squat – 275 KG (605 lbs)
Number of Training Sessions Per Week?
It varies based on how far away from competition, but 9 sessions per week on average throughout the year. Twice a week we attempt 100% and once a week we attempt 95% – 100%.
What does your diet consist of?
Mainly traditional Uzbek and Tartar foods, I like Plov a lot.