The BarBend 20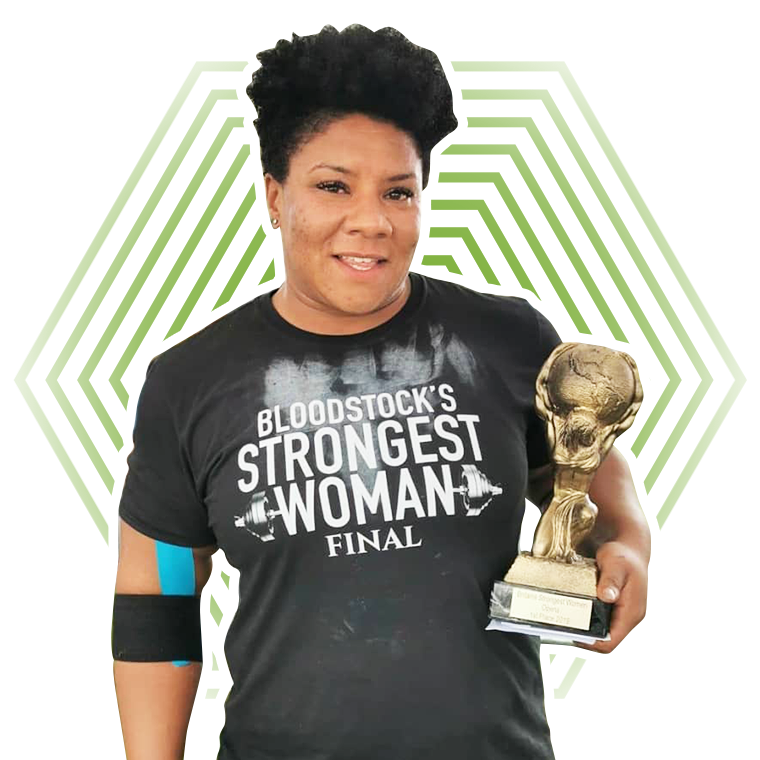 Share on facebook
Share on twitter
Share on linkedin
Share on reddit
Andrea Thompson
The 2018 World's Strongest Woman champion Andrea Thompson had a record-breaking 2020. Since March of 2020, she set four world records across two different disciplines — the deadlift and the log press.
At the Rogue Record Breakers event at the Arnold Sports Classic in March 2020, Thompson engaged in an intense Elephant bar deadlift battle against Kristin Rhodes. Both strongwomen broke through the 600-pound milestone, but it was Thompson who ultimately won the event and set the current record at 281 kilograms (621 pounds).
She would set a new deadlift world record in her first appearance on World's Ultimate Strongman's "Feats of Strength" series by successfully pulling 290 kilograms (639 pounds). In her second appearance on the "Feats of Strength" series, Thompson set a new log lift world record of 130 kilograms (286.6 pounds) on her third attempt and then set it again two attempts later by successfully pressing 135 kilograms (297.6 pounds).
In a sport that is male-dominant, Thompson stands out as one of the best strength athletes alive — of any gender.