The BarBend 20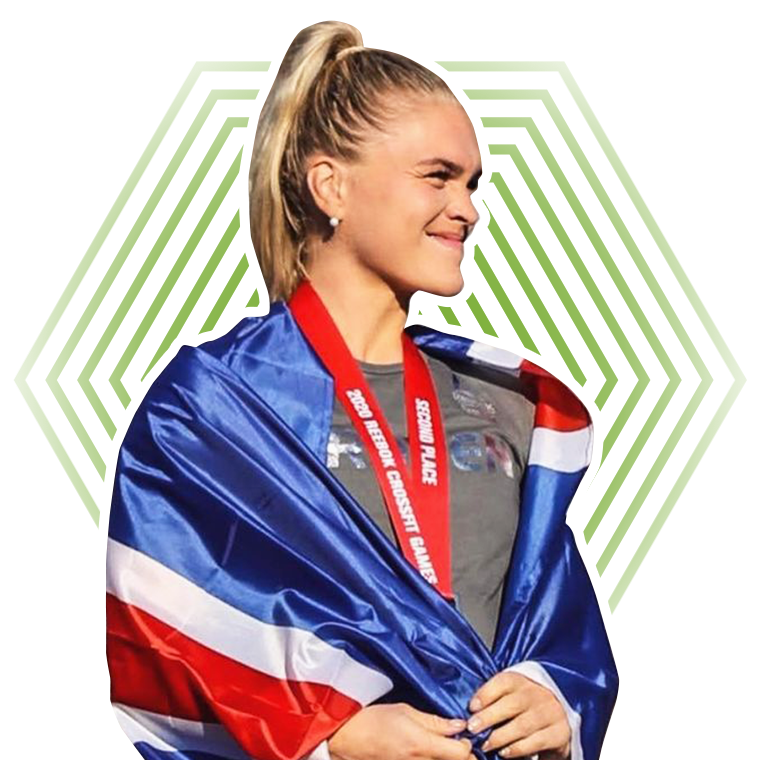 Share on facebook
Share on twitter
Share on linkedin
Share on reddit
Katrín Davídsdóttir
The two-time Fittest Woman on Earth® Katrín Davídsdóttir placed second at the 2020 Reebok CrossFit Games to keep her top-five Games streak alive for the sixth year in a row. Along the way, she turned heads with her innovative handstand strategy and her prowess for longer endurance challenges (she won the Ranch Loop event and took second in the final event, Atalanta).
Outside of her competitive success in 2020, Davídsdóttir was ranked 45th in SportsPro's Top 50 Most Marketable Athletes that features the likes of Lionel Messi, Christiano Ronaldo, and Lebron James.
Following the backlash to Greg Glassman's tweet regarding the murder of George Floyd by Minneapolis police, Davídsdóttir was of the earliest and most prominent voices to speak out against intolerance in CrossFit. Along with several other big names in the sport, she withdrew from the CrossFit Games until there was a significant leadership change.
While still at the top of her game, Davídsdóttir chose to stand up instead of capitulating and sitting idly by. By doing so, she proved that we already knew — that she encapsulates strength. But she also showed that she possesses tremendous courage, and that's worth celebrating.