The BarBend 20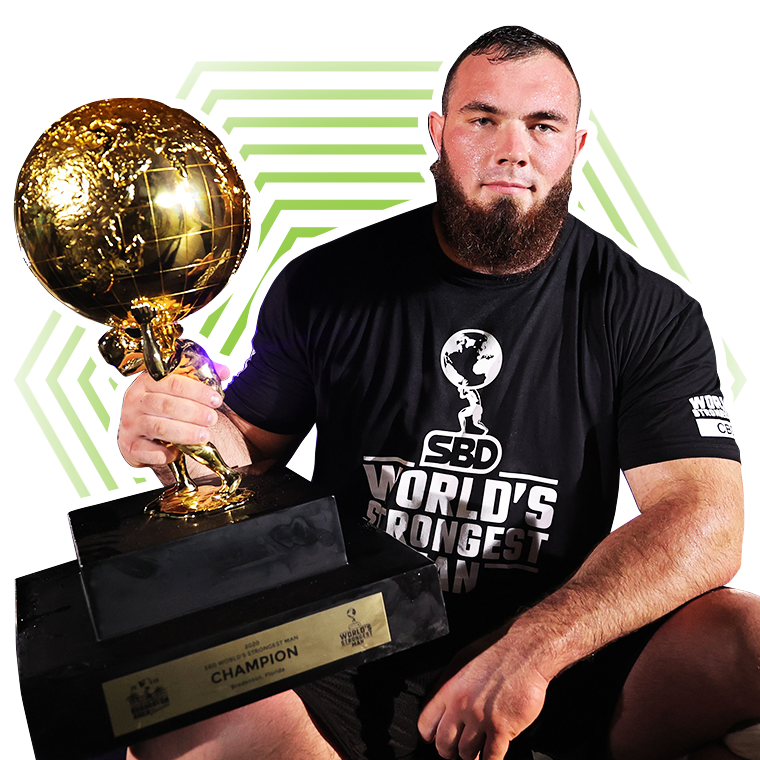 Share on facebook
Share on twitter
Share on linkedin
Share on reddit
Oleksii Novikov
Oleksii Novikov of Ukraine could probably have made this list solely for his historic win at the 2020 World's Strongest Man competition. At just 24 years old, he tied with Jón Páll Sigmarsson as the youngest ever to win the event. He not only won his group in the qualifying stage, but he never placed worse than fifth in any of the six events in the Finals. Additionally, he set a WSM partial deadlift record of 537.5 kilograms (1,185 pounds).
On top of winning the Superbowl of strongman, Novikov also set a heavy dumbbell for reps world record on World's Ultimate Strongman "Feats of Strength" series. He performed 11 reps of a 100-kilogram (220-pound) dumbbell in the 75-second time limit.
With his win at the 2020 WSM, it's safe to say that Novikov has officially ushered in the new wave of strongmen. For that, the Ukrainian has made The BarBend 20, and we doubt it'll be the last time we'll see him on a list like this.