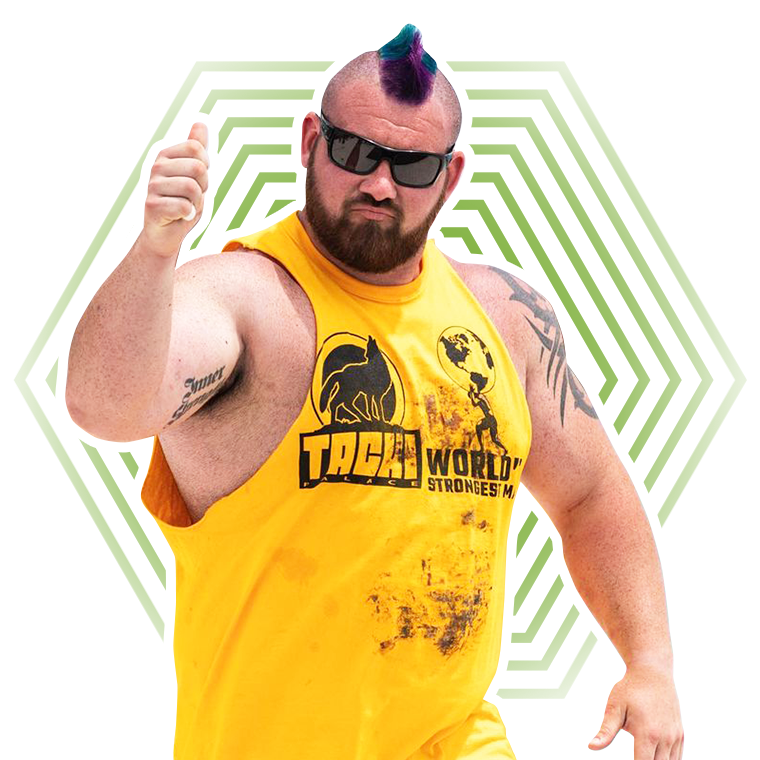 Unfortunately, Rob Kearney's 2020 ended with a ruptured triceps tendon during WUS "Feats of Strength" series when attempting to break his American log lift record. However, before that, the strongman was having an exceptional year, both on and off the competitive stage.
In his first appearance on the World's Ultimate Strongman "Feats of Strength" series in June 2020, Kearney set the American log lift record with a 475.75-pound (215.8 kg) press using a split jerk technique.
Everyone on this list is strong, though. Despite never winning a World's Strongest Man contest, Kearney is one of the more popular athletes in the sport. And he uses his platform to promote strength, inclusion, and get eyeballs on strongman.
Kearney — who is the first openly gay man in strongman — started a YouTube channel to educate the public on how he structures his diet and how to properly drop a circus dumbbell. Then, in February 2020, Kearny appeared on the Joe Rogan Experience — a podcast that has a following of 5.4 million on YouTube alone — and gained some serious social clout. Most recently, he was awarded Outsports Male Athlete of 2020.