The new Adidas weightlifting shoe – the Leistung 16 IIs – are beginning to make rounds on the internet.
An Adidas UK Specialty Sports site has them listed and available for purchase at 179.5 Euros or $188.17 USD. As of now, there are no known U.S. based retailers selling them.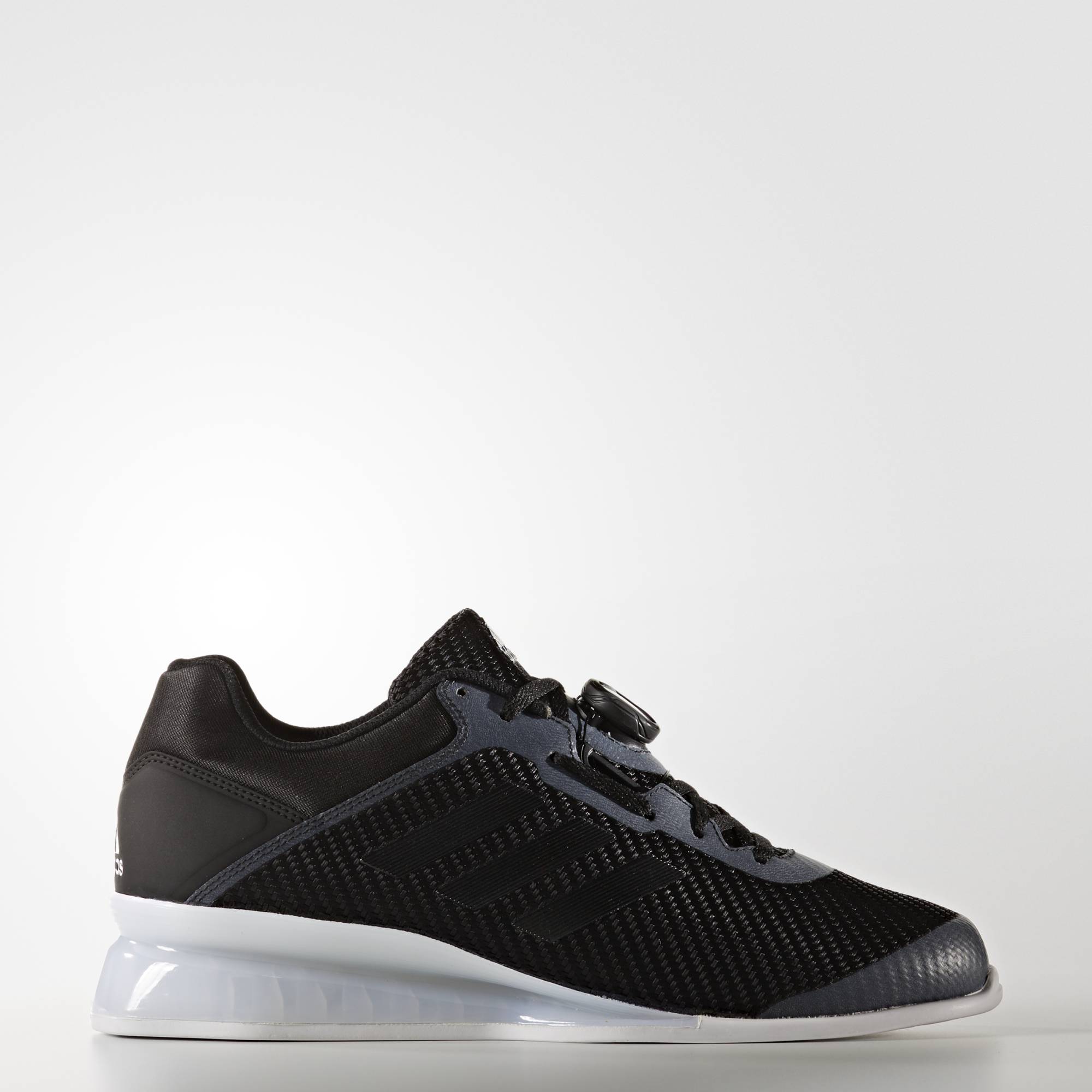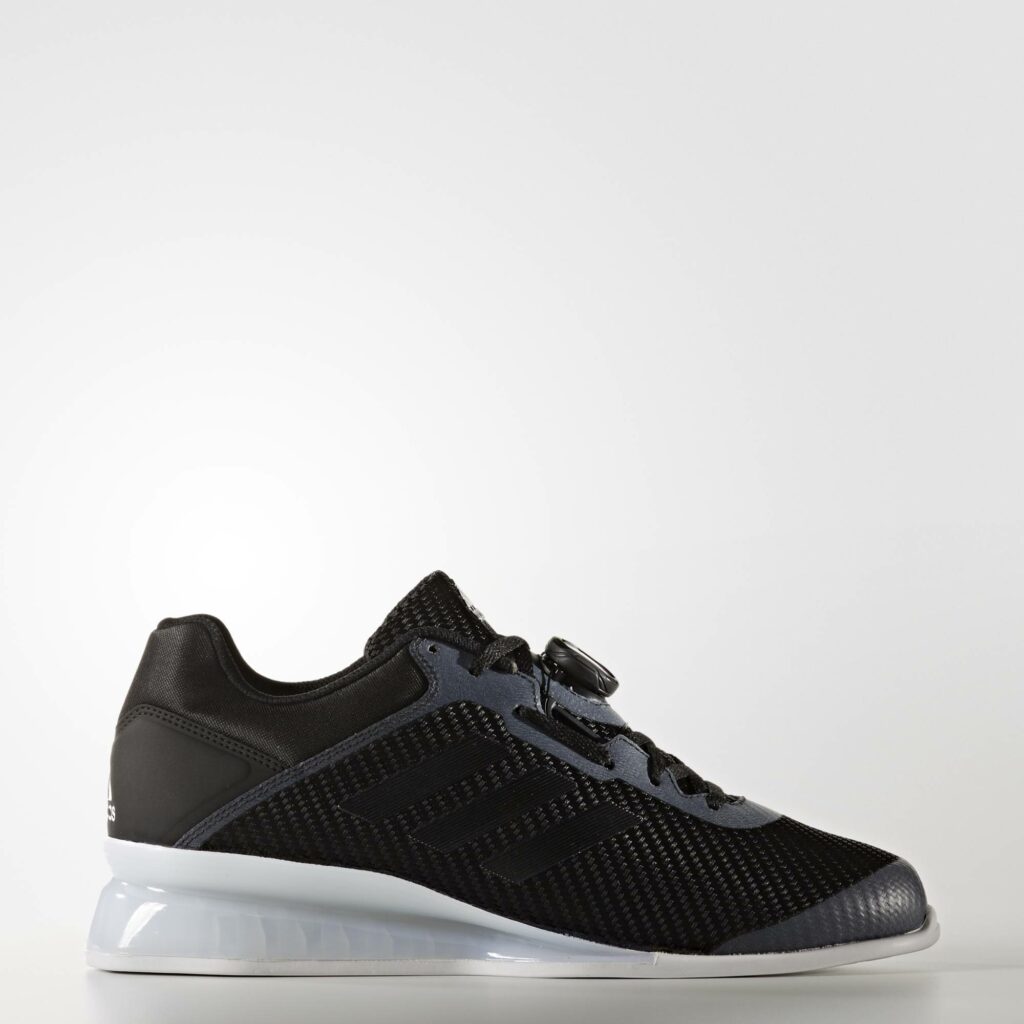 Below is a list of features that the Adidas UK site has included in regards to the new shoe (some features haven't changed).
Flexible and strong synthetic woven upper for stability
Micro-adjusting Boa® Closure System for ultimate, consistent hold
Flat, flexible forefoot for the transmission of power
Strong TPU midsole for a perfect foothold; Weight lifting-engineered chassis with lightweight injected polymer for structured strength
Rearfoot cradle ensures superior lockdown stability
Flat rubber outsole for maximum surface area
The first version of this shoe was made available earlier this year in preparation for the Rio Olympics. From the pictures shared on the site it would appear as though Adidas has a made few changes to the Leistung 16 IIs compared to their previous version.
Want to find the best weightlifting shoe for you? Take our weightlifting shoe quiz to find out which brand and model you should try!
The first version of this shoe had an almost plastic/shiny appearance, which turned off some lifters. This new version has a synthetic weave that give the new shoe less of a plastic synthetic look.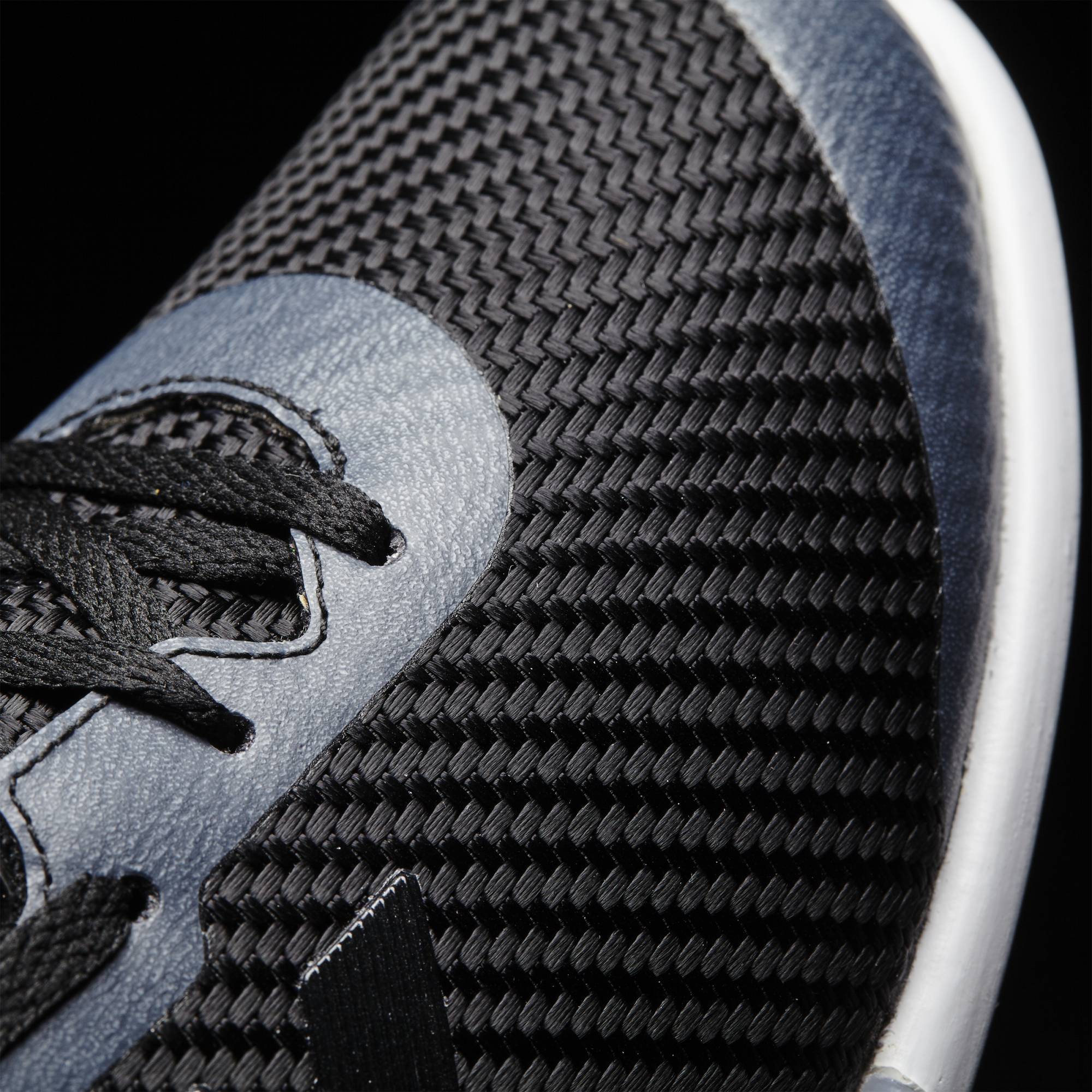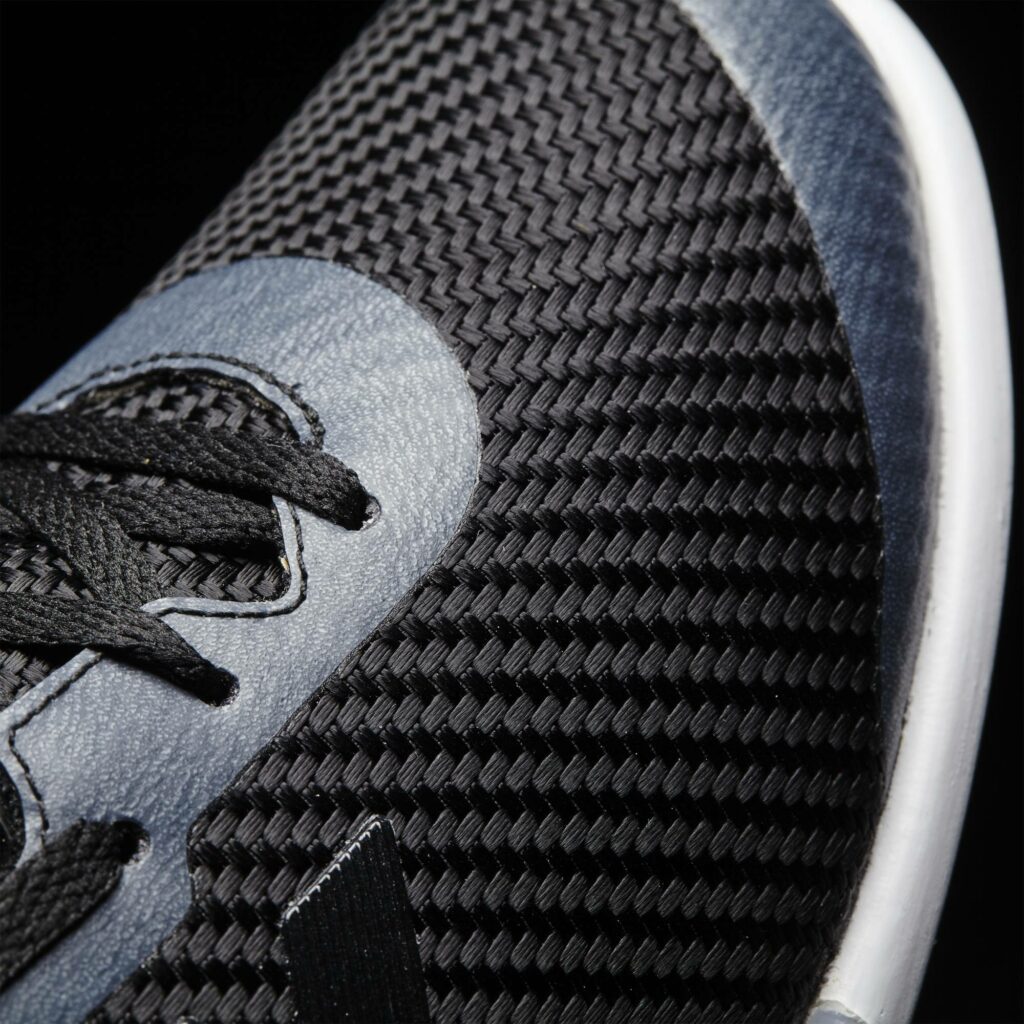 Second, the heel of the new shoe is less see-through compared to the previous version. The see through plastic heel was a cosmetic concern some lifters weren't fans of.
The heel is now a little more of a solid color, although it still has the plastic appearance.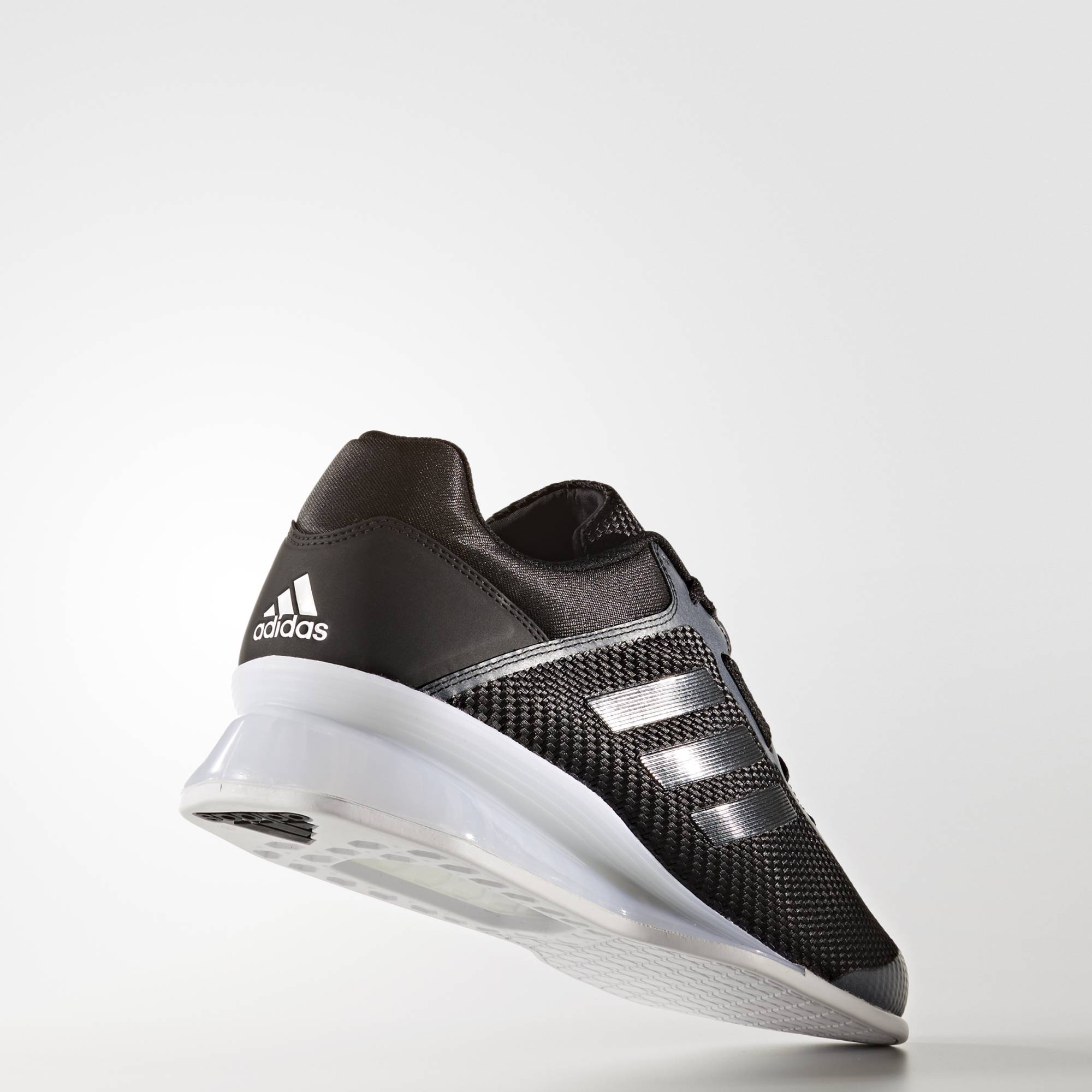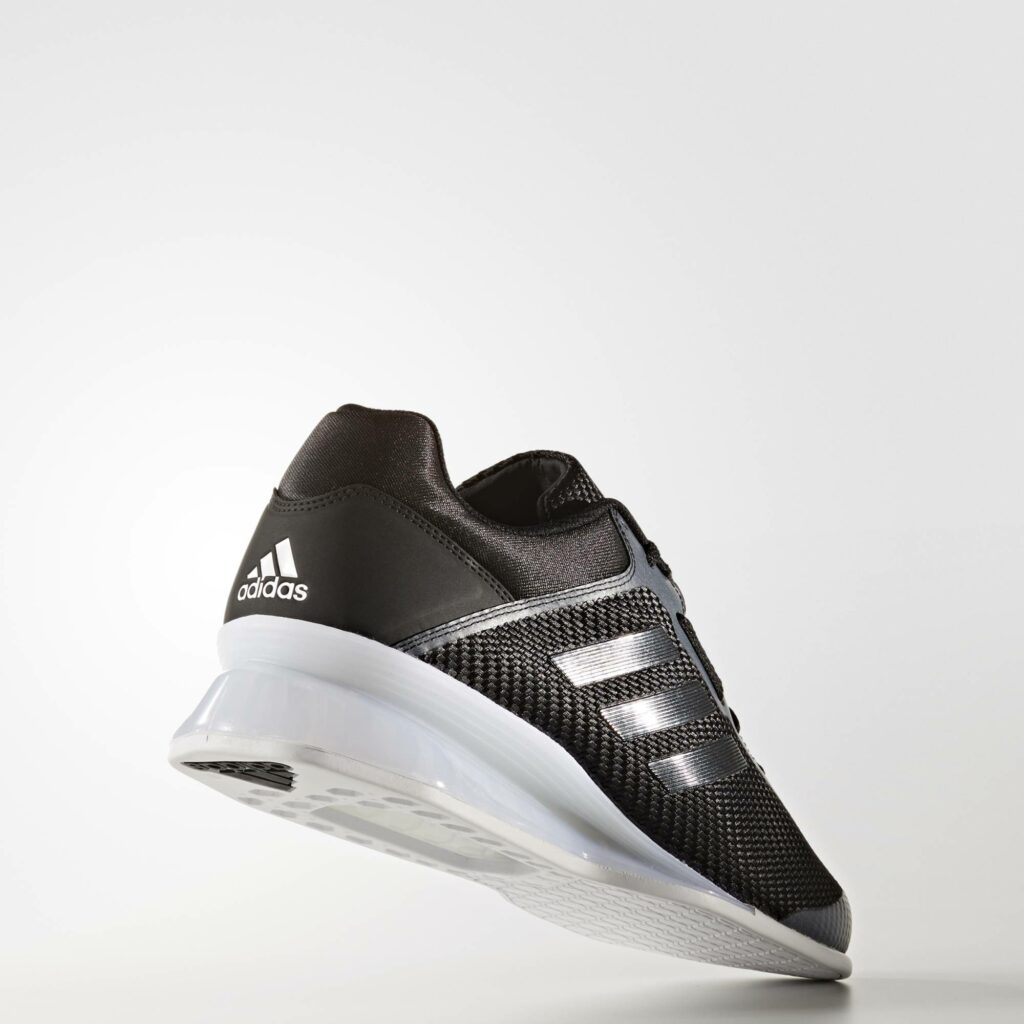 In regards to the lacing system, it appears not much has changed. The lacing system of the Leistung shoe is what sets it apart from others on the weightlifting market.
The Leistung 16 IIs still offers the micro-adjusting Boa Closure System to tighten the shoe as a whole. This style of lace tightening is said to promote an even tightness on both shoes.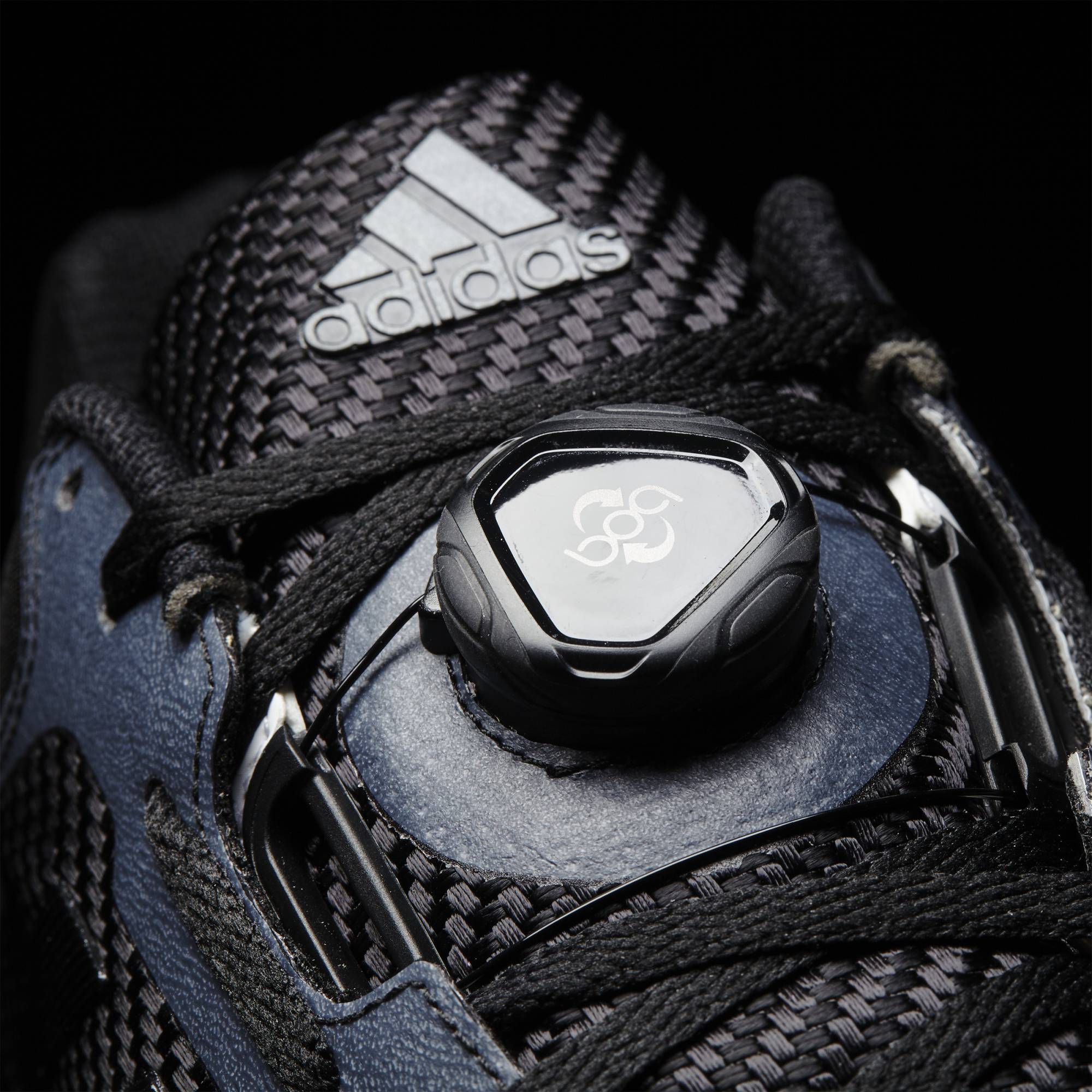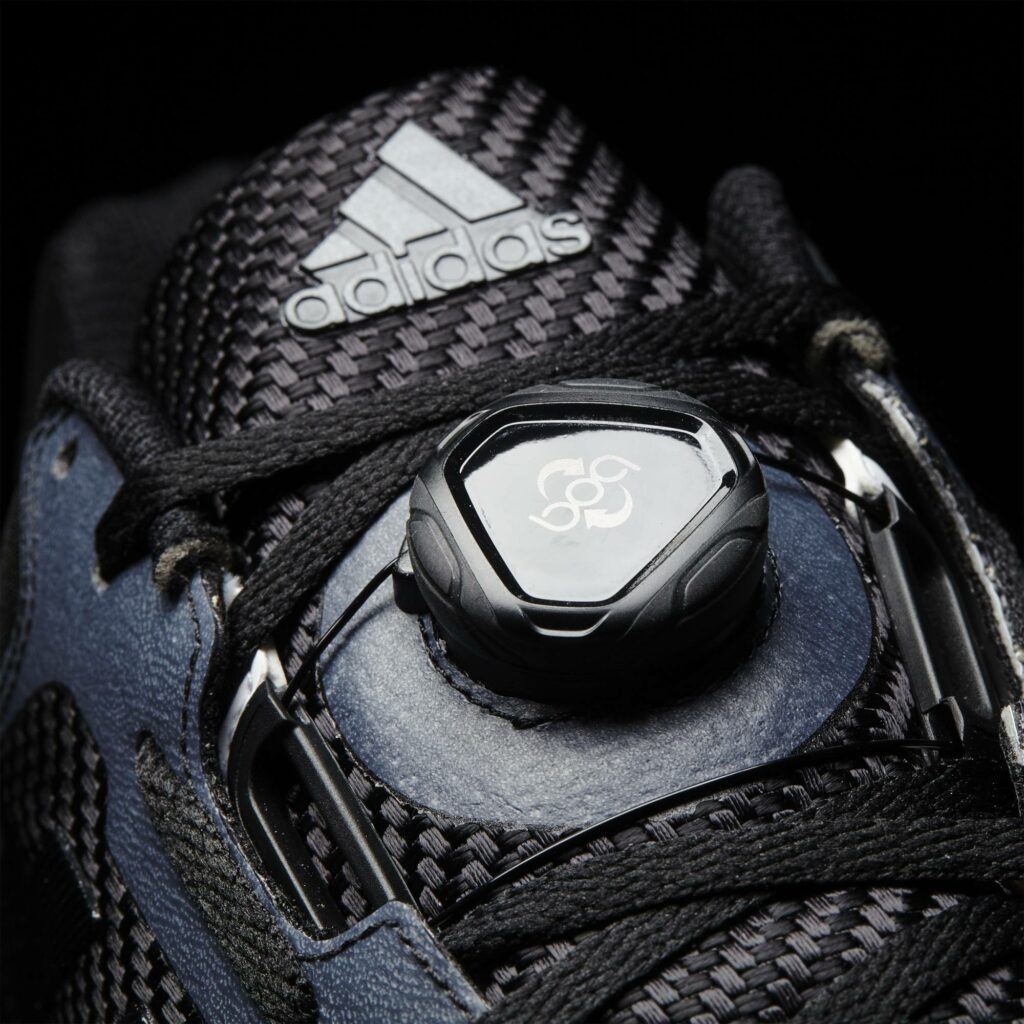 The bottom grip appears to be a similarly constructed as the previous version. On the outside there's a sharp looking white rubber sole.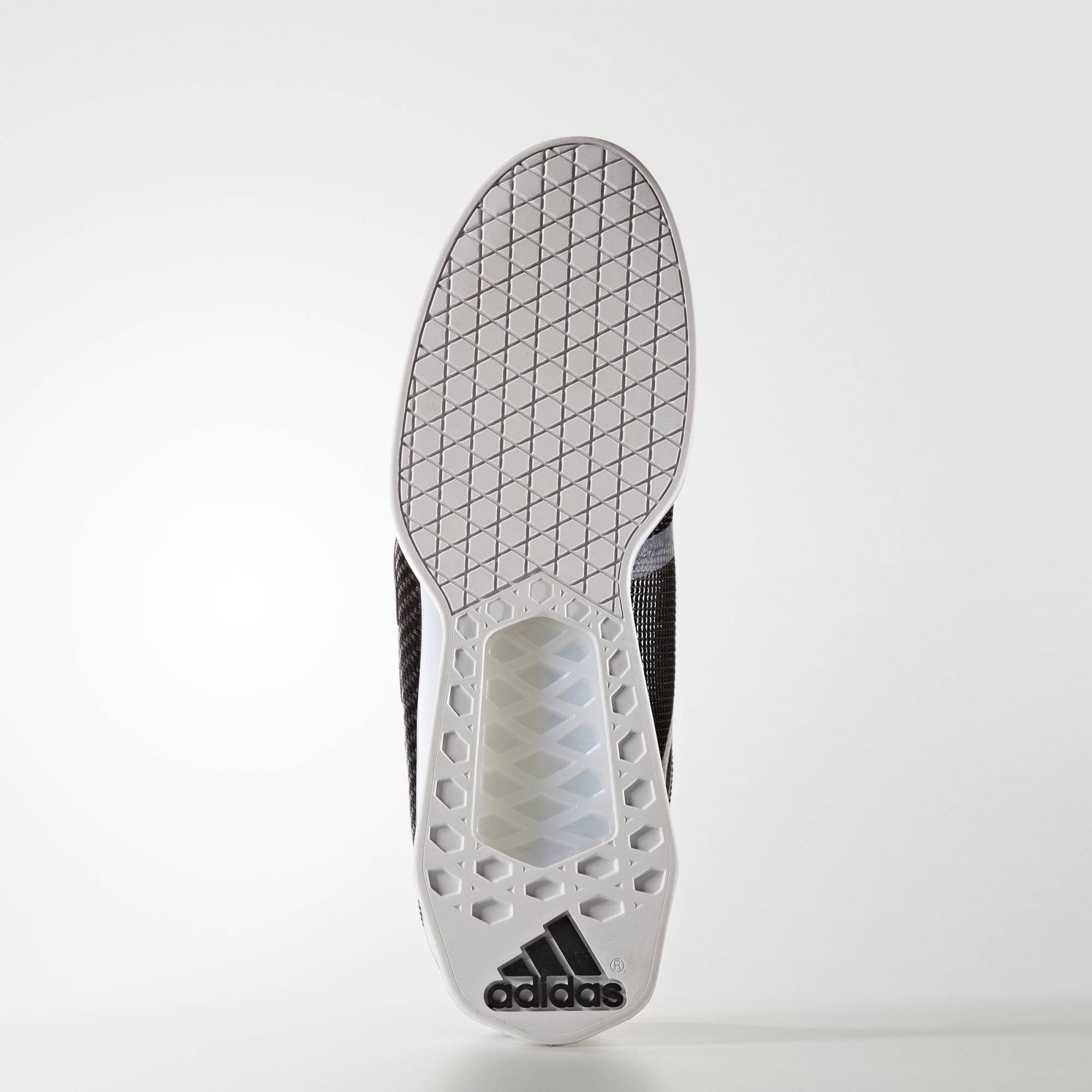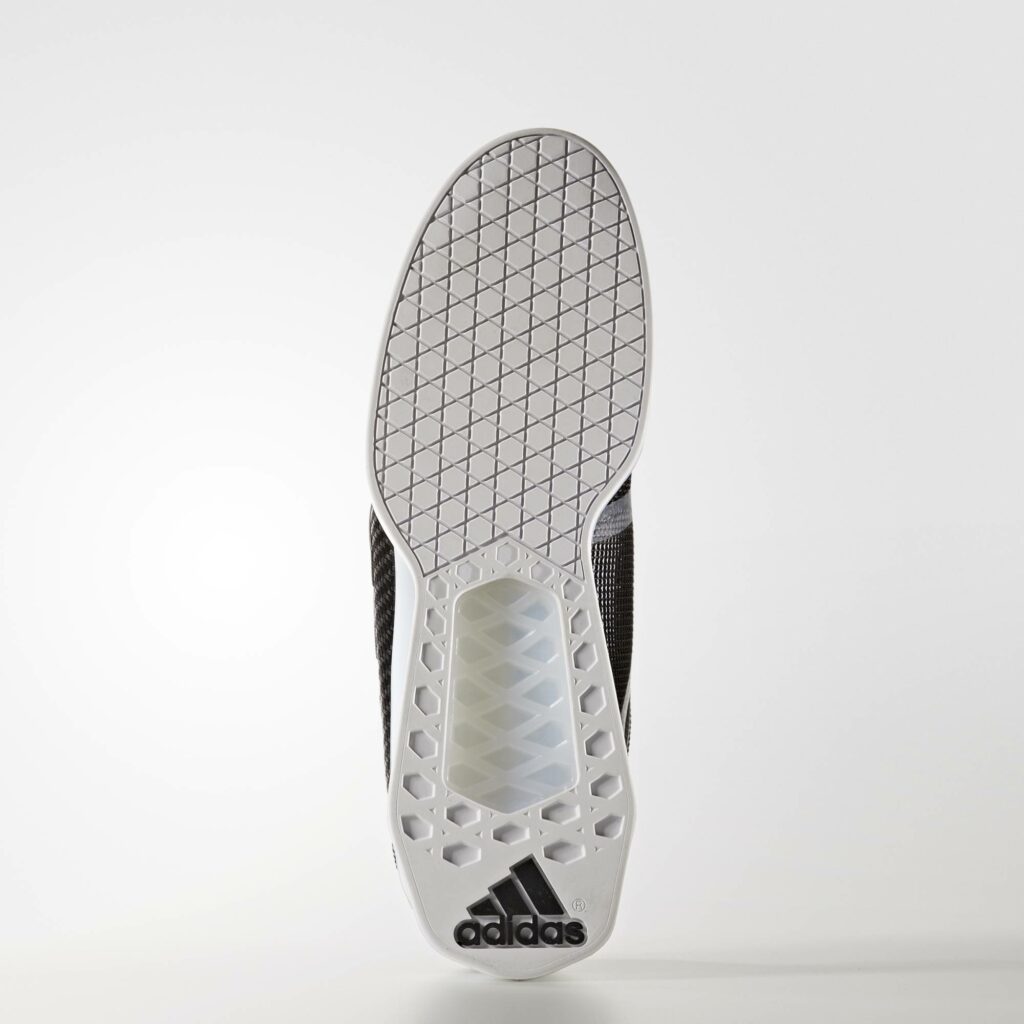 The Leistung 16 IIs have more stitching than the first version. From the pictures you can visibly more stitching around the mid-foot, heel, and toe.
This could be a good thing for the lifter who enjoys a weightlifting shoe that looks less plastic and synthetic.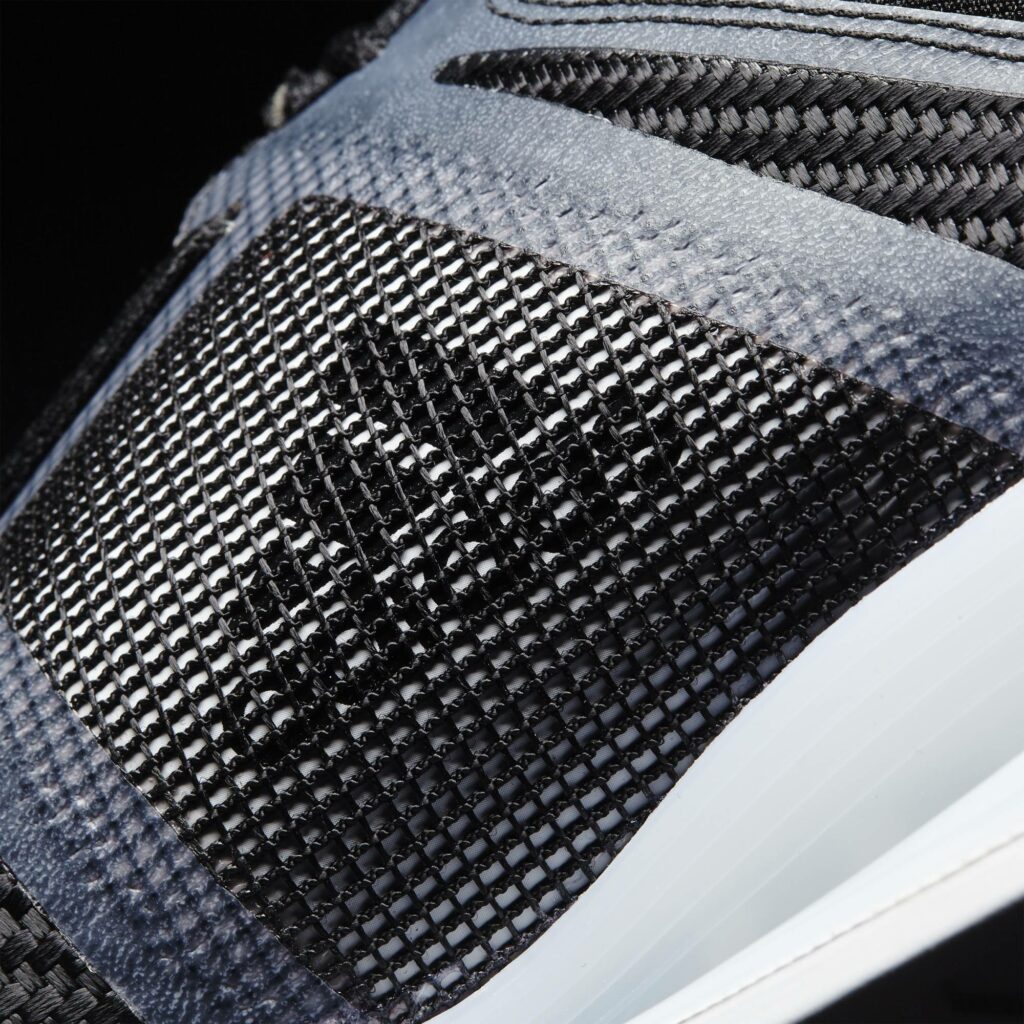 The new changes on the Leistung 16 II suggest that Adidas were listening to comments weightlifters made about the first version. This version has more stitching, a cleaner look, and less of a plastic appearance. These were all concerns expressed from lifters on the first version.
What are your thoughts on the new Adidas weightlifting shoe? Is it a hit or miss?
Images courtesy of Adidas Special Sports UK.