Fans of strength sports and fitness were treated to a special event to start 2021. HYROX aired their 2020 HYROX World Championship race on January 1st, 2021 at 12 noon eastern time on their Facebook and YouTube pages.
Twelve elite athletes were invited to compete in this unique race because they won a race or set a worthy time in an online event. These competitors' experiences range from CrossFit to Obstacle Course Racing to triathletes. Only 10 competitors were able to make it to the contest, which took place in Hamburg, Germany on December 12th, 2020. Arrangements were made for this event so the athletes could compete while following safety guidelines for COVID-19.
The streamed event featured the athletes completing an 8-kilometer race on a treadmill with a different workout taking place after each one kilometer run. The eight workouts were listed as follows.
Workout 1: 1,000 meters on the SkiErg.
Workout 2: 50-meter Sled Push with 124 kg (275 pounds) for women, 174 kg (385 pounds) for men.
Workout 3: 50-meter Sled Pull with 75 kg (165 pounds) for women, 124 kg (275 pounds) for men.
Workout 4: 80 meter Burpee Broad Jumps
Workout 5: 1,000-meter Rowing
Workout 6: 200 meter Farmer's Carry with 24 kg (53 pounds) for women, 32 kg (70 pounds) for men.
Workout 7: 100-meter Sandbag Lunges with 20 kg (45 pounds) for women, 30 kg (66 pounds) for men.
Workout 8: 75 Wall Balls with 6 kg (14 pounds) for women, 100 Wall Balls with 9 kg (20 pounds) for men.
HYROX Men's Results
On the men's side of the field, it would be six-time Obstacle Course Racing (OCR) World Champion Hunter McIntyre who finished first to take this world championship. McIntyre was considered by many to be the favorite heading into the event because of his win in Dallas earlier this year, where he finished in less than 59 minutes. He finished this race in just over 1 hour. The runner-up would be Lukas Storath, and Tobias Lautwein settled into the bronze position.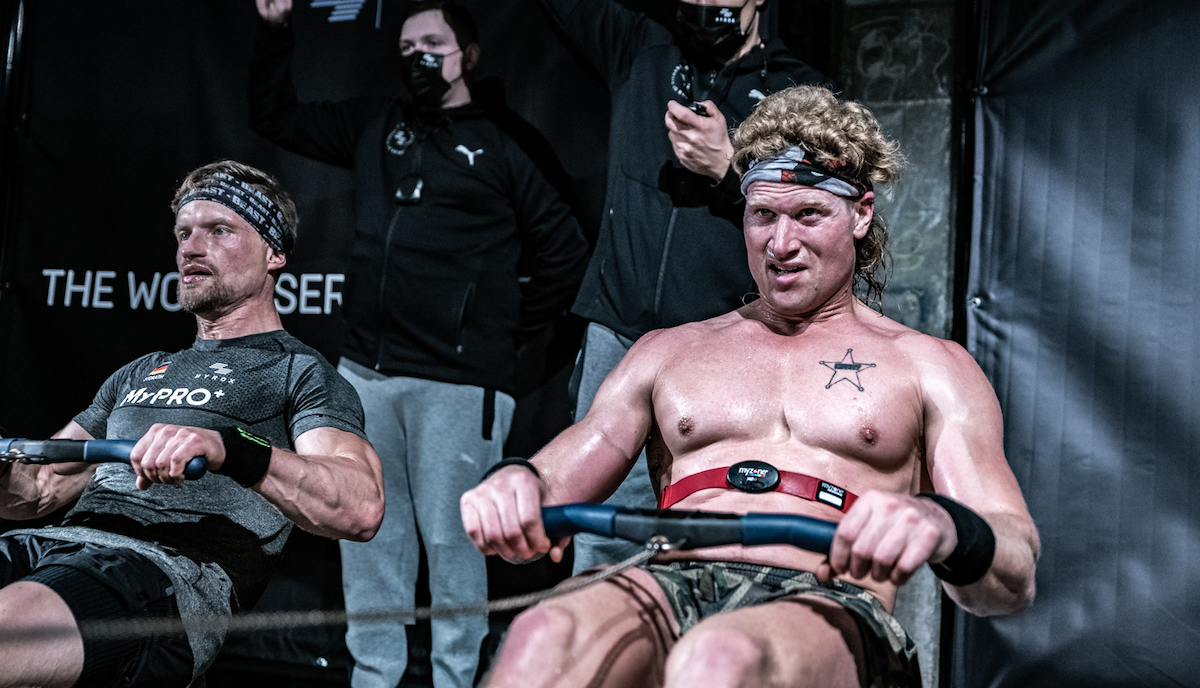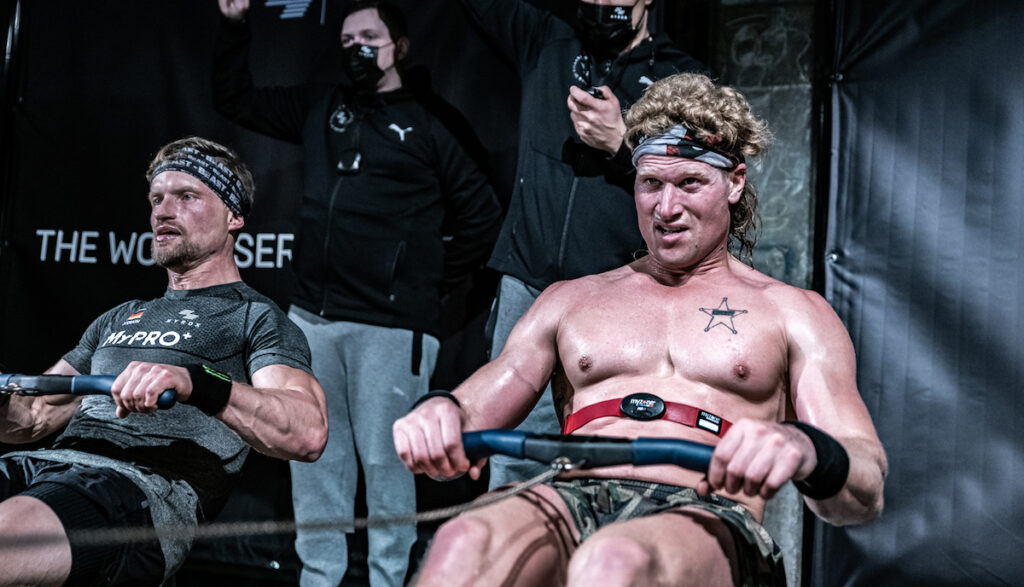 Men's Results
Winner – Hunter McIntyre, 1:00:04
2nd Place – Lukas Storath, 1:02:37
3rd Place – Tobias Lautwein, 1:03:22
4th Place – Tim Schroder, 1:09:26
5th Place – Adam Klink, 1:10:19
6th Place – Markus Frison, 1:19:16
HYROX Women's Results
Both Imke Salander and Linda Meier were unable to participate in the event. The four women who did take part had a close contest. All four athletes finished within three minutes of each other. Completing the race in slightly under one hour and ten minutes, Lauren Weeks is the 2020 champion with Viola Oberlander coming in second at 59 seconds later. Third place went to Sarah Kohlti, who actually holds the world record for fastest HYROX time by a woman. 2013 CrossFit Games Champion Sam Briggs came in fourth place.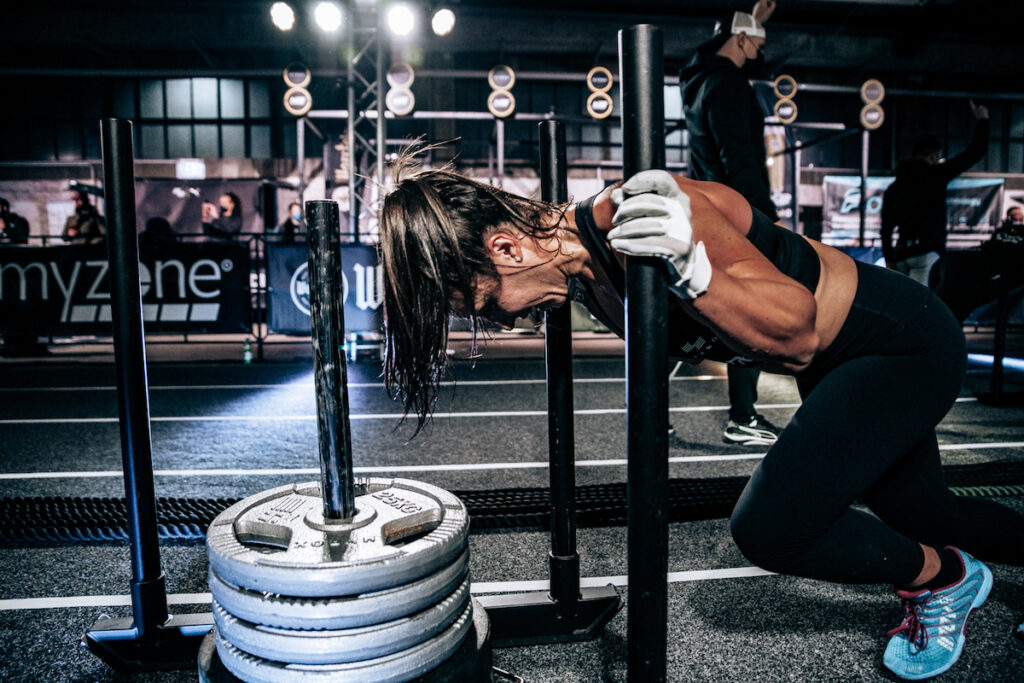 Women's Results
Winner – Lauren Weeks, 1:09:47
2nd Place – Viola Oberlander, 1:10:46
3rd Place – Sarah Kohlti, 1:11:32
4th Place – Sam Briggs, 1:11:56.
Images courtesy of HYROX