In my opinion, qualifying for The Reebok CrossFit Games is one of the hardest tasks in fitness. And it's a rare feat to accomplish the first time you try (though there are, of course, exceptions). But even more impressive than fast success in the sport are the athletes who grind, spending years and years getting just a little bit better before finally punching their ticket to the big dance. In a sport where any weakness is a liability, it's not surprising how that quest can take years — and lots and lots of patience.
One athlete who knows all about patience is Kristine Andali, a Canadian athlete who relocated to California in 2015. A longtime staple of Regionals competition up North, Andali has finished just outside Individual Games qualification more than once. In early 2015, an Achilles tear sidelined Andali as she prepared for Regionals competition. After a length recovery period, Andali looked stronger than ever heading into the 2016 California Regionals.
Unfortuantely, two simultaneous shoulder injuries on the snatch ladder forced her to withdraw from that competition. Now, after reconstructive surgery on both shoulders, Andali is — slowly but surely — preparing for yet another comeback and fight to stand among the fittest women in the world.
I caught up with Andali — better known to many in the fitness world as @CrossFitXena on Instagram — about her training, recovery process, and ultimate goals as an athlete.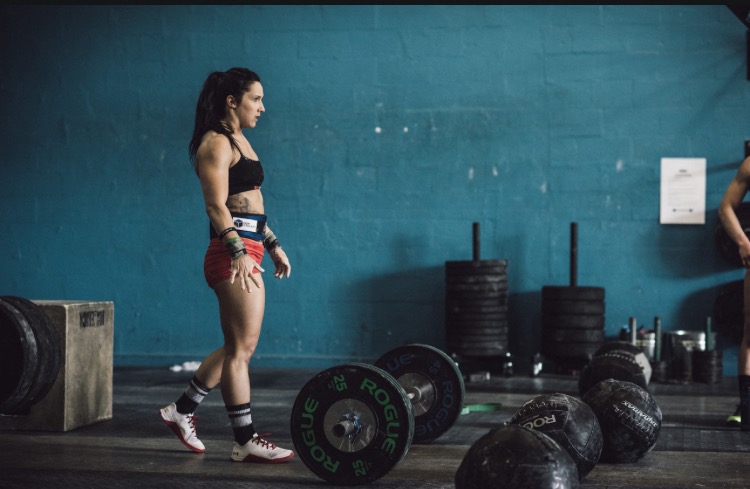 1. Going into the 2015 and 2016 CrossFit Regionals, you were a favorite to make it to the CrossFit Games. Can you give us a little background on your injuries during those seasons?
Kristine Andali: It has been quite the crazy couple years. 2014 was the beginning of an incredible but tough journey. Unfortunately, 2014 didn't necessarily work out the way I wanted it to. I was heading into 2015 the strongest, most fit, and healthiest I have ever been. It was going to be an unbelievable year for me, and I was ready, but we can't always control what life decides to throw at us. Four weeks out of Regionals I ruptured my left Achilles tendon, freak injury, that didn't stem from any other issues. I took this injury head on and I did all I could to get back to where I was at, which I did. Within a 6-8 month period I was back to 100%, stronger than before. September 2015, my coach and I went our separate ways due to new passions and interests, so I took on another coach, which then brought me out to California.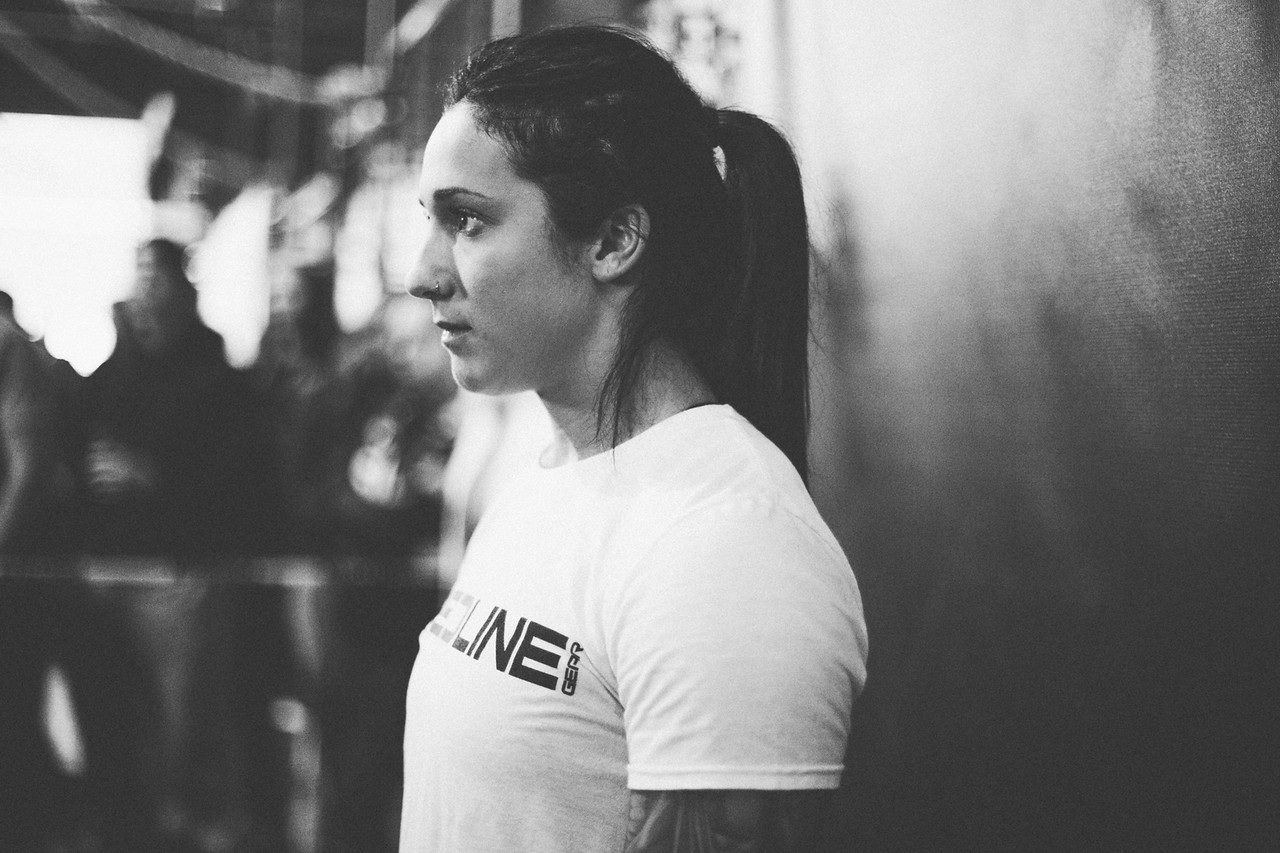 Sometimes when you have your mind set on one thing, making your dreams come true, you can get blinded and neglect what's actually happening to you and your health along the way. I had just come back from this Achilles injury, I was amped up, and I was getting lost in the hype. The programming set out for me simply was not made for me as an individual athlete. Without realizing what kind of state my body was in, I went into regionals with my eyes, heart and head set on the same goal I've had for years.
Unfortunately, at the end of the snatch ladder I blew out both of my shoulders. This was just the end result to an entire storm of problems. I came to learn post regionals that I was in the 4th stage of adrenal fatigue and had been on my way to this stage since before the Open.
2. What has been the hardest part about your recovery process?
For me the hardest part of this whole recovery process has been the fact that I had to deal with this back to back, with the second one being much worse. I have been able to use some tools that I've learned from the first one in this current process, but it's been an extremely tough road. I think what hurts me the most is feeling like I am back at ground zero.
Not being able to do what makes me the happiest whether it's a brutal metcon, snatching, or even a simple movement like a push-up. Pulling myself out of negative thoughts is one of the most challenging things I've dealt with during this.
3. How do you keep your focus on your dream of the Games and staying positive?
I do a lot of visualizing; a lot of self-talk, and meditation that help me keep a clear head. Seeing how fast I progress in times like these is also something that surprises me daily and keeps me working harder. I simply just know that I 100% deserve to be there and I have all it takes to get there without a doubt, it's just a matter of doing things properly and not rushing the process. Staying patient, focusing on what I can control and not looking too far ahead is very important to me as an athlete.
4. What advice would you give to someone who is trying to overcome injury?
Overcoming injury can be very complicated; it also can be very simple. The very first thing I ever tell people who are going through this is to never underestimate the power of your mind, keeping a solid and positive mindset can take you way farther than you think it can.
That being said, bad days are absolutely allowed, and without them there is no growth or learning. It's really how you control these moments. It takes practice, it takes patience but you will get better at it each day. Staying focused on small victories is a method that works best for me. Regardless of what the victory is, it could simply be moving your arm for the first time or doing your first air squat. Injuries are a very tough thing to go through and because of that always take pride in yourself.
5. Seems like you have a great support system, coach, family. How crucial was support?
I can't even begin to explain how important a solid support system is. I have an incredible family, and boyfriend who I will never be able to thank. They've stuck by my side every second of my career so far, good and bad. I took on Nick Fowler as my coach post-Regionals this past year. Nick took me under his wing, he has been the soul reason for my recovery from adrenal fatigue. Nick is absolutely incredible, I can't even come up with the words to describe how his role has helped me, and he's pure genius. As a coach one of the most important things you can do is constantly keep your athletes confidence up and that's exactly what he has done. On days where I couldn't seem to pick myself up he was always right there, communication and support is the key to it all.
6. What does your nutrition looks like?
My nutrition is constantly changing. As far as post-Regionals and being in adrenal fatigue and dealing with a pretty big injury, the most important thing for me at that time was eating, and eating a lot whether it meant not being as lean as I usually am. Staying away from inflammatory foods and being on a proper supplement protocol to try and level out my hormones. It is not an easy process, rebalancing out hormones can generally take twice as long as however long you were actually in that state. I am still in the process of getting my hormones back to 100%. I am now dialing in my nutrition more for performance so that I can get back into higher volume training sessions. I have macro breakdowns depending on my training volume, high and low days.
7. What is the major focus of your training now?
The major focus on my training right now is slowly introducing higher volume, getting back into higher intensity workouts but a huge focus on recovering properly and rehabbing my shoulders.
8. Do you have a coach?
Nick Fowler, whom I talked about earlier. I can't say enough great things about him. He takes care of me, knows exactly what I need to be doing, he oversees all my nutrition, we are constantly keeping track of my hormone levels, how I feel daily, what works and what doesn't and all my programming is completely individualized for my needs which is ABSOUTLY required in this day and time of CrossFit and its demands.
9. What was the reason for your move to California?
I moved to California to better my training, to be in a more competitive environment because that's where I excel and to finally punch my ticket to [the Games]. Like I said, life doesn't always workout the way you thought it would, but I have learned far more than I ever expected and met a ton of incredible people, and for that I'm grateful.
Featured images courtesy Kristine Andali