In today's pop music/strongman/basketball/Terry Crews-related news, a brand new music video has been released by one of the bestselling music artists of all time — and it stars one of the strongest men of all time.
Katy Perry's new video for the sort-of-techno dance tune Swish Swish dropped this morning and while we knew Hafthor Bjornsson was going to be in it, we didn't know that he was taking a starring role.
The setup is that Katy Perry is captain of a terrible basketball team called The Tigers, populated with short, sweaty, and/or out of shape athletes played by a variety of social media celebrities and coached by Saturday Night Live veteran Molly Shannon.
They have to win a game against the evil team, The Sheep, full of muscular, Monstar-like miscreants captained by none other than a snarling, Lannister-looking Hafthor Bjornsson. Check out the blonde wig, black beard, and prosthetic armpit hair getup they've got him sporting.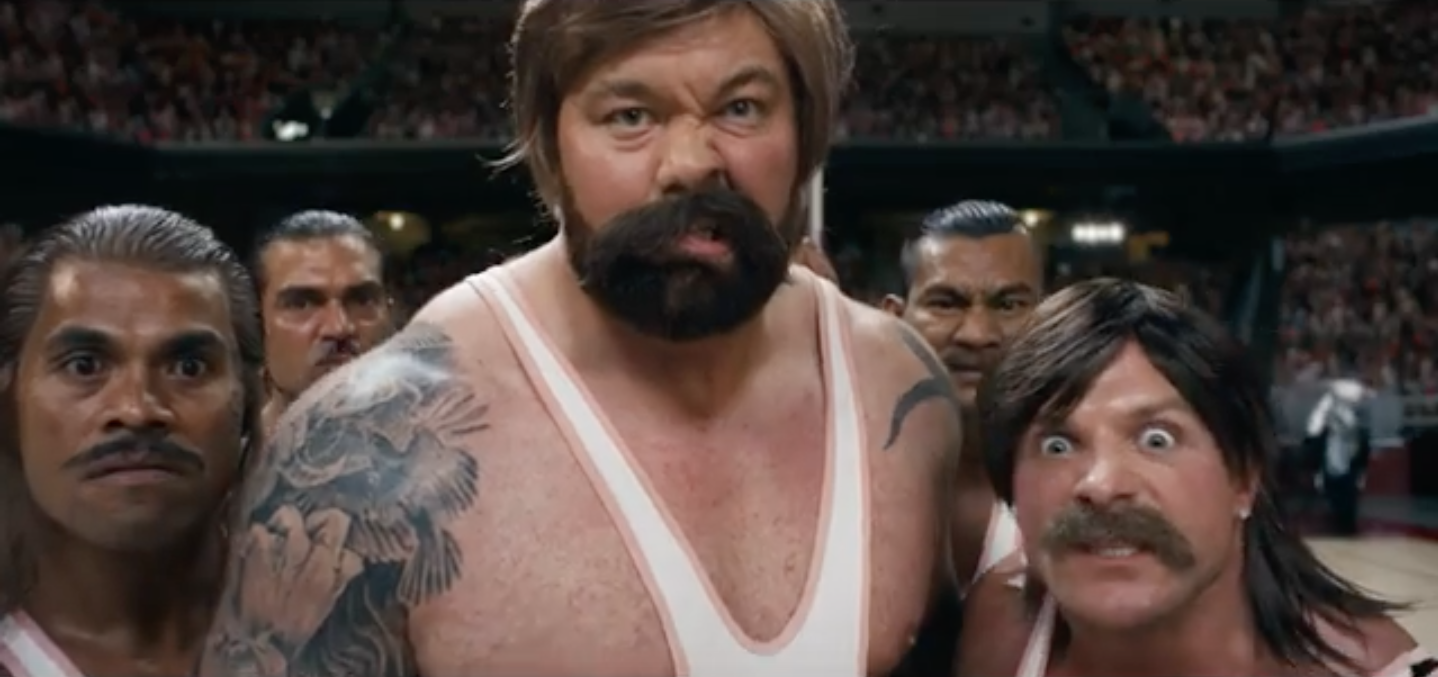 Image via KatyPerryVEVO on YouTube.
The man better known to the wider public as Gregor "The Mountain" Clegane is framed as the ultimate bad guy: obnoxiously talented, indomitably strong, and out for blood. Seemingly made to invite Space Jam analogies, the game appears to be taking place in a universe ruled by cartoon physics: Bjornsson spins two basketballs on the same finger, has midair battles with Perry, and — spoiler alert — is ultimately defeated by Perry's ability to fly, which she gains after a pep talk from Nicki Minaj.
[Weirdly enough, this is the second strongman music video we've written on this week. Take a look at Mikhail Koklyaev's unusual pop music covers here!]
Before gaining a couple hundred pounds and becoming one of the world's greatest strongmen, Bjornsson actually used to play professional basketball for his home country of Iceland, so this was actually some pretty appropriate casting and, dare we say it, he probably would beat Katy Perry in a real life basketball game.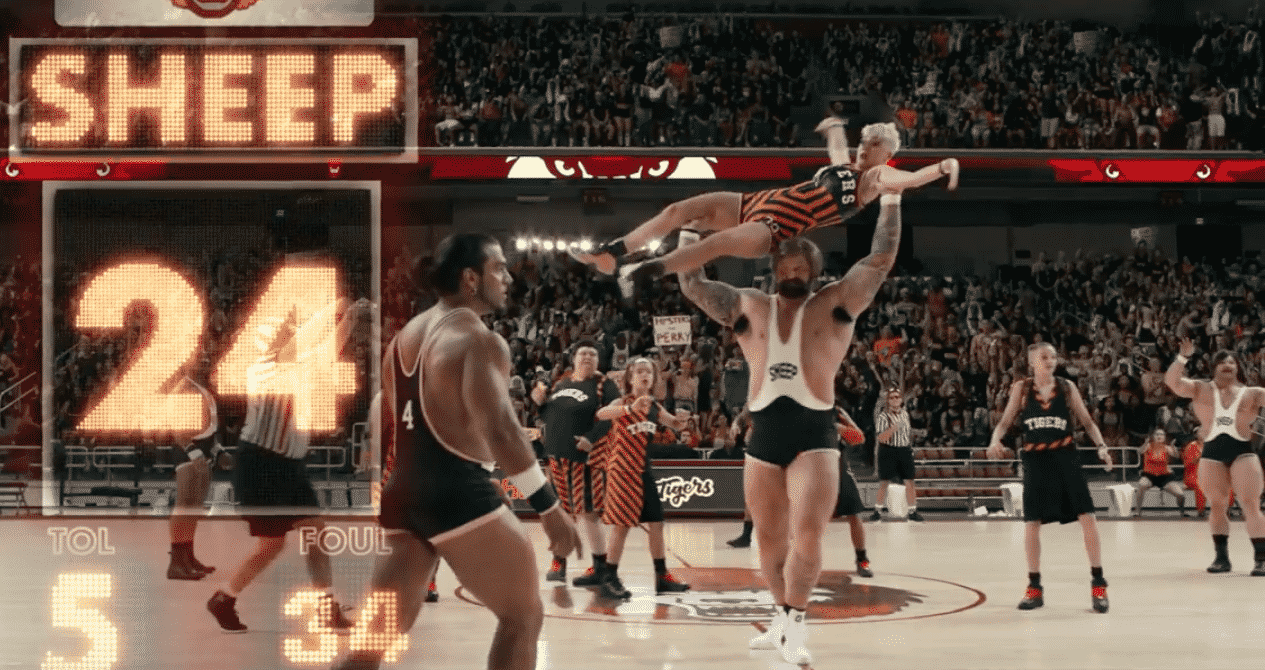 Image via KatyPerryVEVO on YouTube.
But I guess we'll never know for sure.
Featured image via KatyPerryVEVO on YouTube.