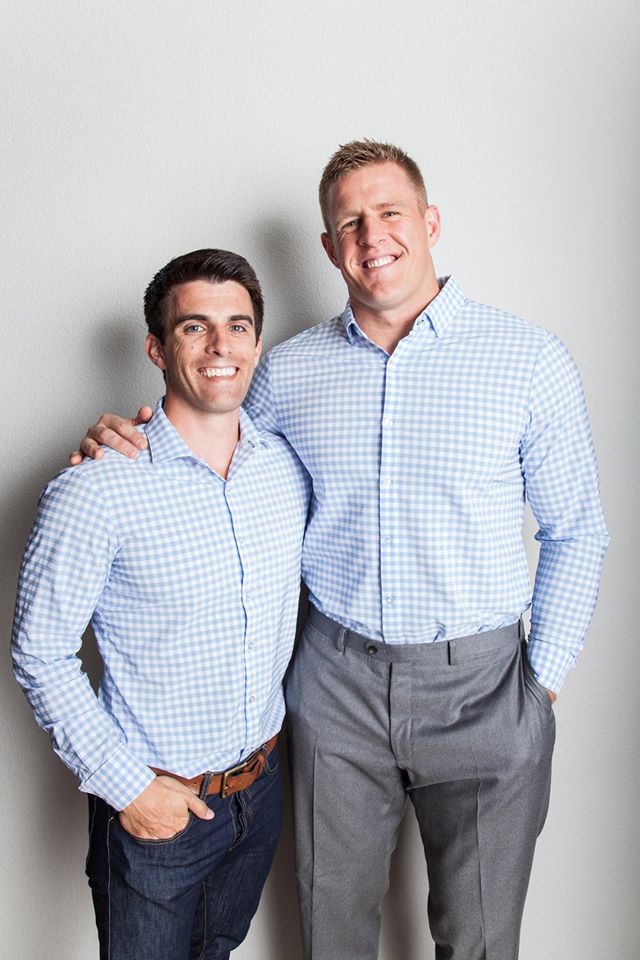 In a few short years, menswear company Mizzen+Main has gone from entrepreneurial concept ("who wants to make clothes that fit meatheads?") to a nationwide brand with some of fitness' biggest ambassadors behind it. Their roster of sponsored athletes include big names from top leagues, sure — JJ Watt, Jake Arrieta, and John Isner, to name a few — but they've also put in the time to make waves in the CrossFit and strength sports communities. In fact, we were first introduced to them as an apparel provider for the CrossFit Games Update Show, and since then, they've inked deals with the likes of multi-time Games podium finisher Jason Khalipa.
We sat down recently to talk to Mizzen and Main CEO and Founder Kevin Lavelle (pictured at right with JJ Watt), himself an avid CrossFitter who trains at Dallas' CrossFit Big D — when he's not on the road opening pop-up shops with NFL Defensive All-Pros. Read below to see what Kevin had to say about making clothes that work guys in perpetual bulk season.
What inspired you to start making dress clothes for the muscularly endowed? What sorts of lifters/athletes did you work with to develop your first products?
The initial idea came from combining advanced performance fabrics, to date reserved for athletes, with traditional menswear, to date an area that was not suited well for athletes! As I experimented with fabrics, the reality became clear: this is the perfect athletic dress shirt and the perfect dress shirt for athletes. Our performance fabric dress shirts have four way stretch, and I spent countless hours perfecting the fit so it would work for athletes of many shapes and sizes.
In fact, one size dress shirt actually fits several different sized guys given our focus on fit and the four way stretch. I've worked with dozens of CrossFit athletes and guys who spend more hours in the gym in a day than most in the week, pro athletes to former collegiate athletes and military elite, to get feedback on our product.
Has anyone ever lifted in your clothing?
Yes! Mostly for fun though. We don't encourage working out in Mizzen+Main. While it's a high performance fabric, the construction and finishing touches are designed for classic style more so than a rugged workout.
Let's talk about pants. Years of squats tend to produce, uh, large posteriors. How do you take that into account when making pants?
When JJ Watt told me our size 38 chinos fit him very well off the rack, I knew I'd nailed it. We want all of our products to work for athletes with more muscular physiques as well as the average guy. We're constantly refining our product and making sure to educate our customers on the classic styles and modern fits.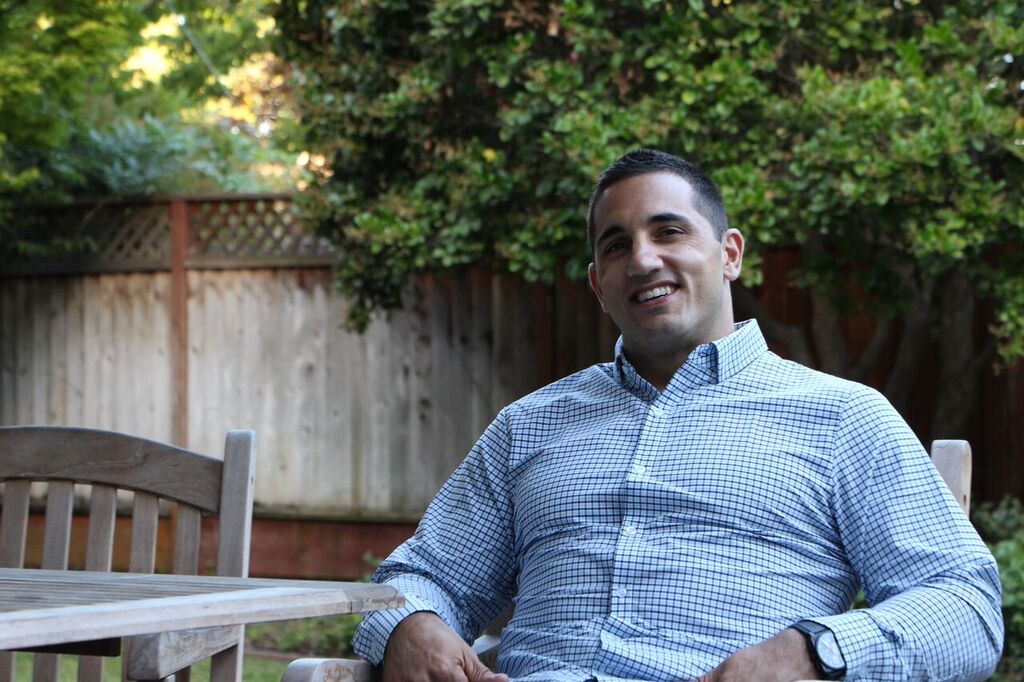 Strength athletes tend to be a pretty insular crowd. What have you done to gain street cred (and legitimacy) among them?
Ultimately, we're about building the next great American brand the right way. We don't pretend to be anyone we're not and focus on delivering a superior product with an off the rack fit unlike anything else out there. We have seen people respect us for that in a way that I am very proud of.
What's next for Mizzen and Main? What sorts of products haven't you tackled yet but would like to?
We're really excited to get back to the next version of our performance blazer and a couple variations on the tried and true Mizzen+Main staples!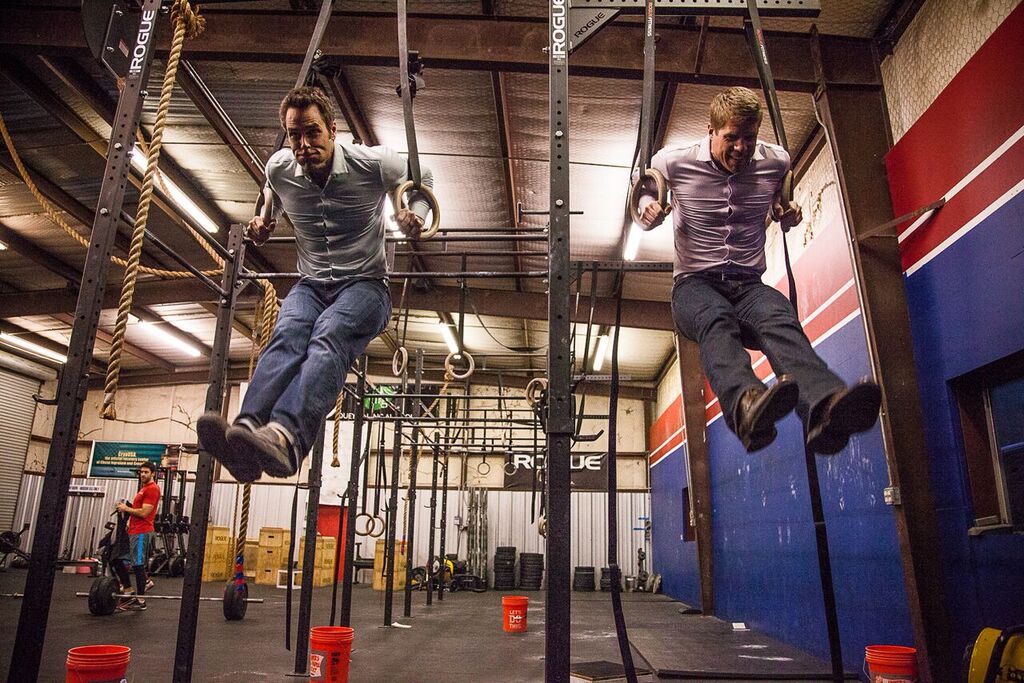 Rory Mckernan and Chase Ingraham in Mizzen+Main
You're on the road a lot: trade shows, athlete shoots, introducing the product to new areas. What's your personal fitness routine?
The entrepreneurial lifestyle takes its toll, so I do my best to maintain my fitness through CrossFit at CrossFit Big D here in Dallas with Chase Ingraham, a fantastic coach and friend. While I miss the good old days of two hour bench press sessions and eight different ways to do curls, CrossFit keeps me on my toes, engaged, and in far better shape than I would be trying to maintain a regular gym routine.