Even though we are quickly closing in on the World's Strongest Man competition, there are still other opportunities for the competitors in strongman to win titles, take home prize money, and set themselves up for future contests.
The Arnold Strongman Africa event is such an opportunity. The chance to stand and be interviewed by Arnold Schwarzenegger is always too good to pass up, and a win or strong finish can help these men qualify for the 2020 Arnold Strongman Classic in Columbus, Ohio.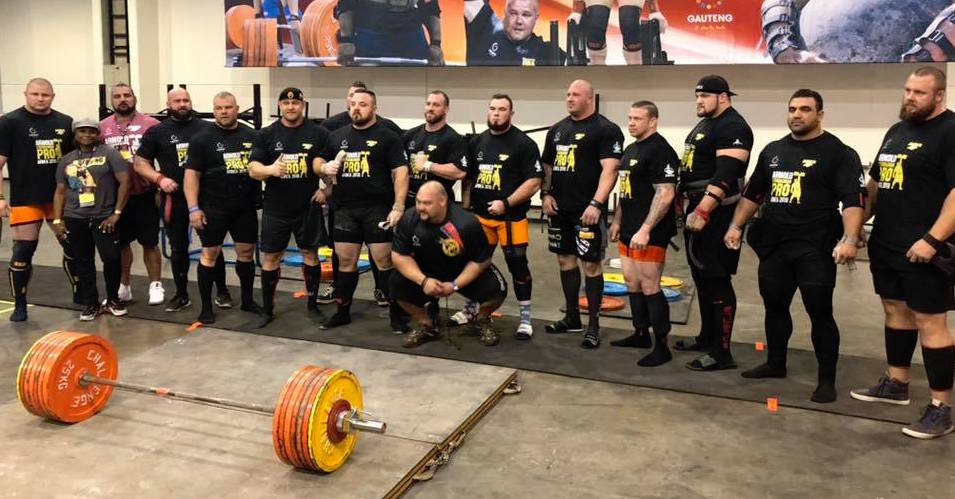 Thirteen men took to the platforms hoping to take advantage and have their moment on top of the podium. Here's how it played out.
1st – Oleskii Novikov
This is Novikov's second straight Arnold Pro Series win. He was also victorious in South America last month. Even though he was already qualified, this definitely helps with momentum going into the WSM in June.
His day began with the Max Deadlift where he took 3rd with a 420 kg (926 pound) lift. He made his move to the top of the leaderboard at the Atlas Stones for Reps where he lifted the 200 kg (485 pound) stone up and over the bar for 5 reps which was the record for this event. He never lost the lead after that.
2nd – Mateusz Kieliszkowski
Kieliszkowski was also second in South America and before that placed 3rd at the 2019 Arnold Strongman Classic. While he hadn't won any of the previous events, he did score enough points in the Arnold Pro Strongman World Series rankings to also qualify for the 2020 ASC.
He is always a threat to win any event he enters but with the WSM approaching as well as getting married recently, his focus may not have been entirely on this competition. With this event now behind him, you know where his sights are now set – on the World's Strongest Man next month.
3rd – Jerry Pritchett
Pritchett had been dealing with a hamstring injury going into this event but still managed to tie for the win in the Max Deadlift event with a lift of 430 kg (946 pounds). He posted on Instagram that this weight was the most he pulled since his injury. He has done well over 1,000 pounds in competition in the past. Rauno Heinla also pulled the same 430 kg in this event to share first place.
Thanks to his overall efforts, Pritchett also scored points on the APSWS system but has yet to officially qualify for next year's Arnold Strongman Classic. The next Arnold Pro Series event will take place in Forts Warwick, Canada and that takes place on July 5-6.
Top 5 Arnold Strongman Africa
1st – Oleskii Novikov
2nd – Mateusz Kieliszkowski
3rd – Jerry Pritchett
4th – Mikhail Shivlyakov
5th – Evan Singleton