How much time have you spent thinking about your Olympic lifts? These thoughts could involve your programming, current lifting status, where you want your lifts to be, and areas you may be lacking in. Weightlifting as a sport is seriously complicated, and it becomes even more complicated as your strength progresses and you really dial in the movements.
There are multiple methods to follow for constant weightlifting progression, and multiple tools to utilize to assess your training. One of these useful tools comes from Sean Waxman, owner of Waxman's Gym.
Waxman has built a calculator that provides a lifter with an in-depth analysis of their currently lifts, and where they can improve. Most athletes know where they struggle, but this calculator goes a step further.
The calculator provides you with the variance between your status and what's ideal for your lifting. We tried out the calculator and learned some interesting things about our areas of weaknesses, and there were a lot.
Check out the calculator here. 
Waxman's Gym Lift Ratio Calculator
Step 1: Base Lifts
To begin, you input your current best base lift numbers for the snatch and clean & jerk.

Image courtesy of waxmansgym.com. 
Step 2: Additional Lifts
For step two, the calculator asks you to input additional movement best that assist the snatch and clean & jerk. These two sections are used to assess areas, or points you may be behind in with both lifts.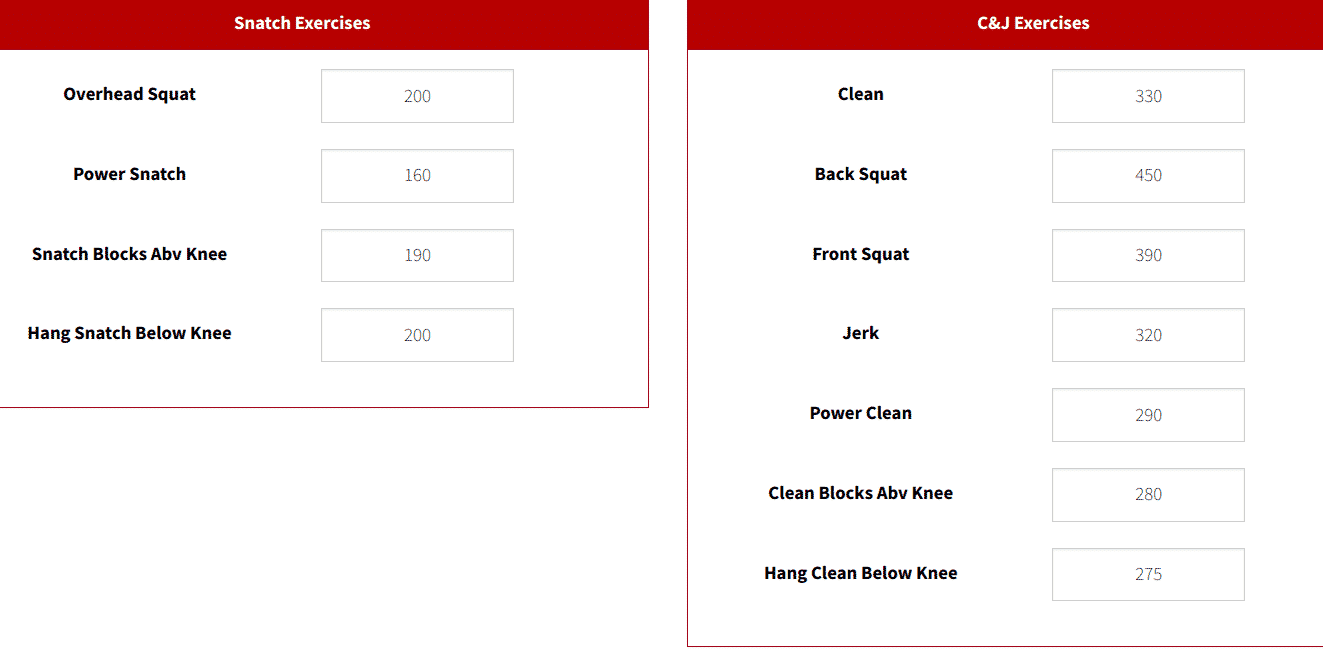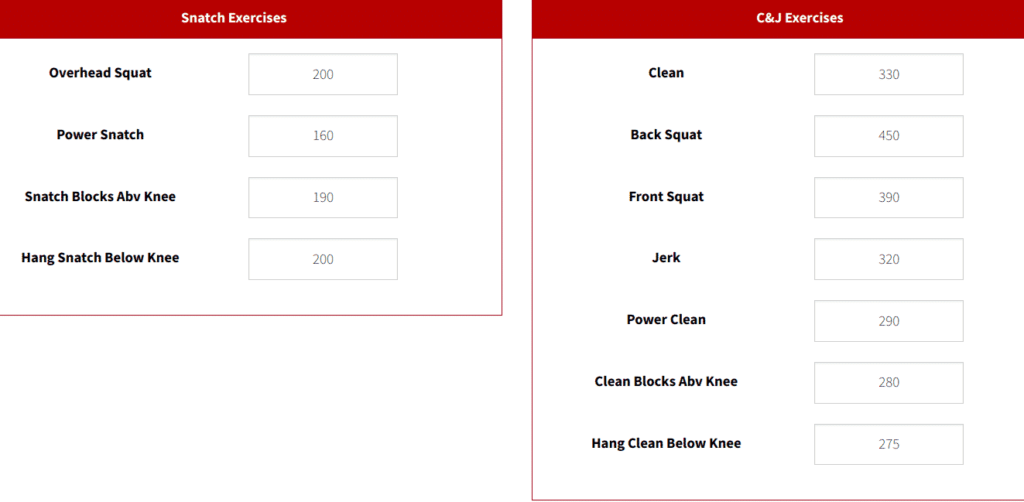 Image courtesy of waxmansgym.com. 
Step 3: Results
After you click evaluate me, the calculator will show you the variance in your lifts and where you're lacking based off of your base lifts. As you can see from out results below, we have plenty of areas to improve upon.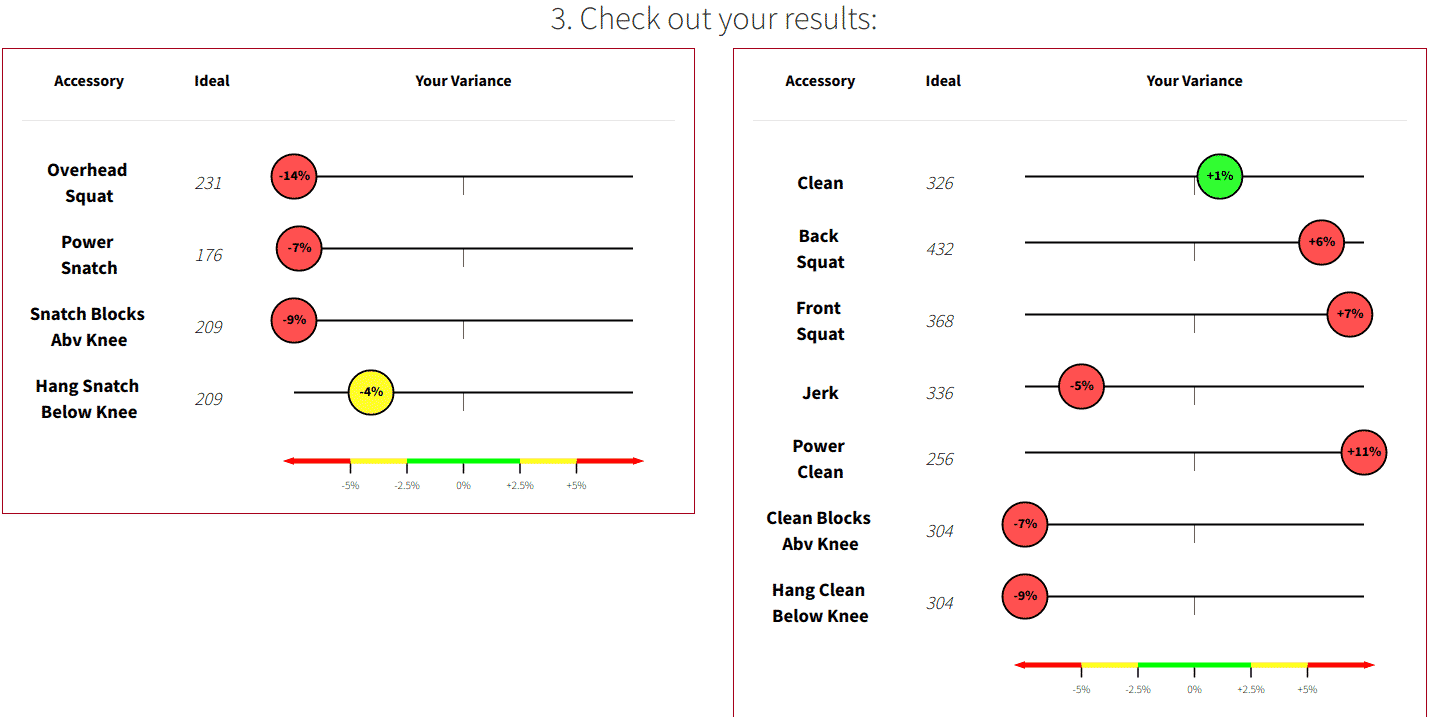 Image courtesy of waxmansgym.com. 
When you scroll down from the results section you can read into the rationale behind your base lift variances. This calculator was extremely interesting, and was really useful for explaining the ideal percentages of where accessories should be based on your core Olympic lifts.
The three descriptive areas are listed below, and we're including a screenshot of our snatch compared to clean & jerk analysis.
Snatch compared to clean & jerk.
Snatch analysis. 
Clean & jerk analysis. 


Image courtesy of waxmansgym.com. 
Whether you're a new weightlifter, or a seasoned vet, this calculator is a cool way to check out your current lifting status.
Feature image from @waxmansgym Instagram page.