In 2017, at the age of 78, Shanti and Dinesh Tanna retired from their 55-year long careers as physicians and moved from Michigan to Alberta, Canada to be closer to their son Ravi Tanna.
When they arrived, they looked at an extended care home for seniors in the Calgary, Alberta area.
"It was like a five-star hotel, but as soon as we walked in most of the seniors we saw had walkers or canes. That was a horrifying scene to me. I don't ever want to not be able to move around on my own," said Dinesh.
They decided the seniors home wasn't for them. Instead, they finally listened to Ravi, who had been insisting for years that they start CrossFit.
So in October 2017, Shanti and Dinesh walked through the doors at CrossFit 403 in Airdrie, Alberta and began their fitness journey.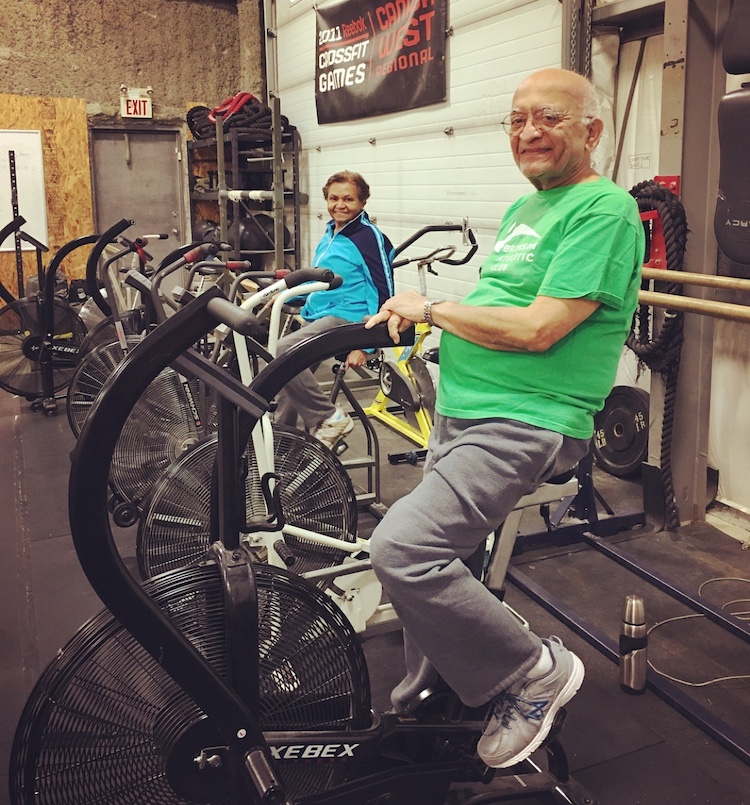 At the time, Dinesh, a Type 2 diabetic, was on all kinds of medication, including insulin, which meant injecting himself twice a day, as well as other oral medication for high blood pressure. Five months prior, Shanti had had her left shoulder replaced for the second time, and was "in really bad shape," she said. She had also gone through a knee replacement.
"I couldn't even do up my own seatbelt and needed Dinesh's help just to put my jacket on," she said.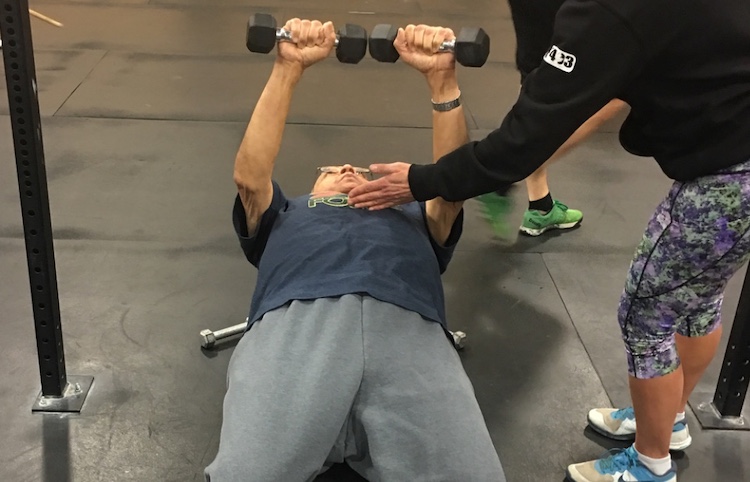 Fast-forward to today, and Dinesh is down 50 lb. and no longer requires twice-a-day insulin injections. He's also off his blood pressure medication. Now, Denish only requires one medication that he takes just once a week.
Shanti, too, has seen huge gains.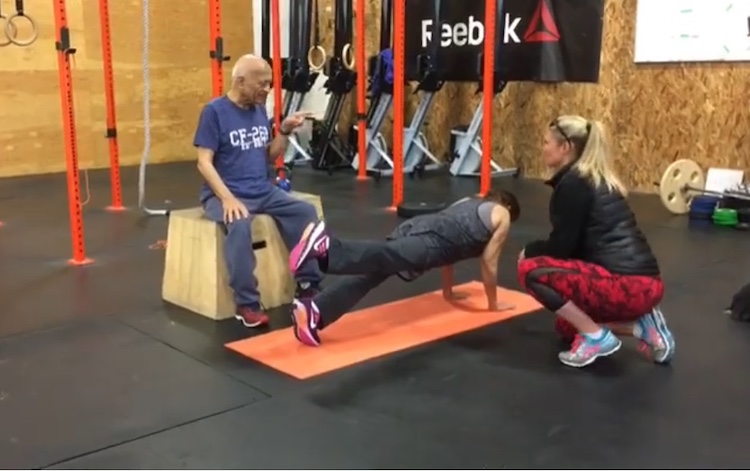 "I can move around so much better. I can go up and down the stairs no problem, and putting my jacket on is no problem. I'm in the best shape of my life," Shanti said, adding that her body feels stronger, her sleep has improved, as has her mental outlook on life.
"It keeps getting better and better," she said.
Ravi, too, has noticed huge changes in his parents.
"They have an old, heavy dresser in their garage, probably weighing 100 to 125 pounds. Unbeknownst to me, they moved it one day, carrying it inch by inch out of the garage, up the front steps of their house, through multiple doorways and relocated it in their bedroom," he said. "I was mortified and incredibly proud at the same time."
Mostly just proud, though.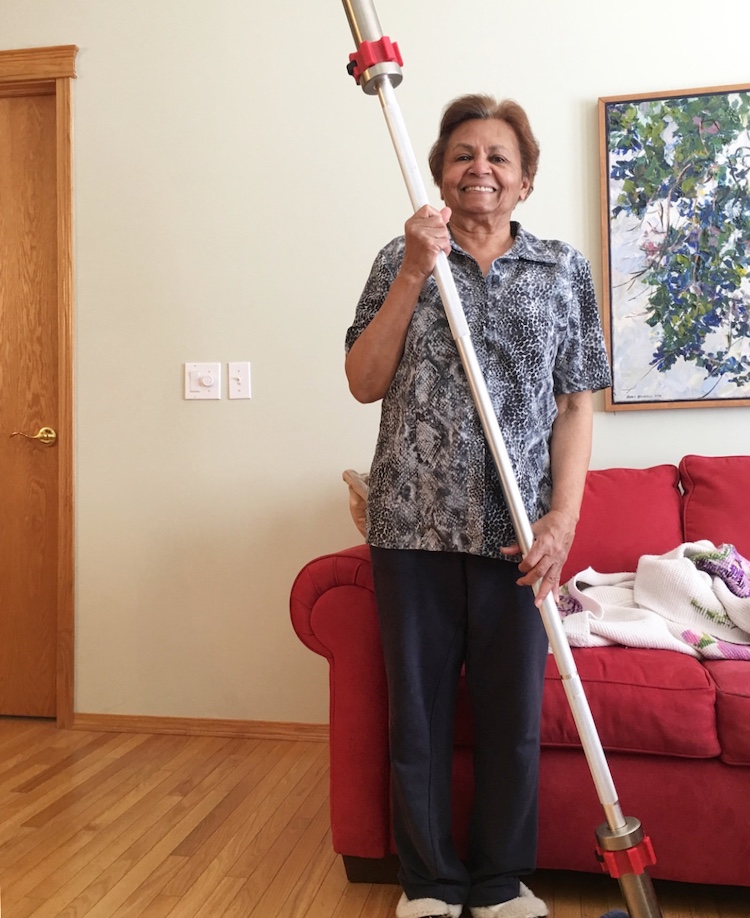 "They have become little mini celebrities at CrossFit 403. And I constantly get positive messages from our local members, plus people from across the country via Instagram posts. They show their senior citizen parents and try to get them moving and motivated," Ravi added.
Both Dinesh and Shanti credit their coach Heather Crippen for why they have been so successful.
"I was always looking for someone to guide me through and help me with my health," Shanti said. "And I'm more and more impressed by Heather. She's very methodical about getting us from point A to point B. I don't think we would have done this well with anyone else."
Dinesh, too, has been impressed with Crippen's program, as it translates directly to life, he explained.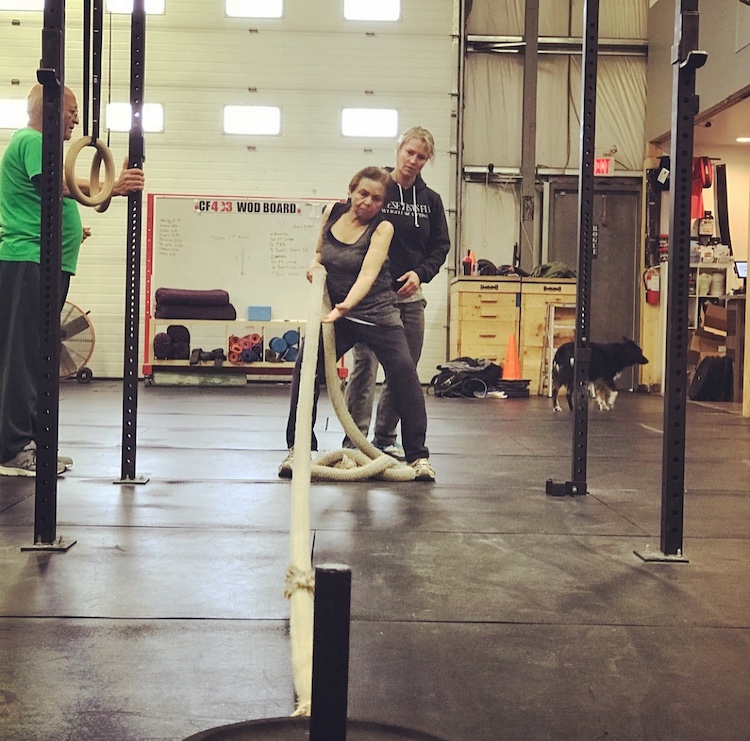 "It's designed for basic day-to-day activities, like bending down and lifting things, getting off chairs. We do things like farmer walks, and it has made things like putting my bag in the (overhead) bin on a flight a lot easier."
Ravi can see the love his parents have for their coach.
"The other week, I was finishing up a WOD, and then my parents walked in for their private session with Heather. My mom gives Heather a hug and also a kiss on the cheek. Shanti doesn't dish out that kind of love for just anyone," he said.
The best part is, Shanti and Denish actually enjoy going to the gym. It gives them structure and something to look forward to. It's the best part of their week, they agreed.
"We are retired and we don't have anything else to do, so those two days a week are exciting, social days we look forward to," Dinesh said.
Shanti added: "We go half an hour before our scheduled time with Heather and warm-up on our own."
"There's no stopping for us," she said.