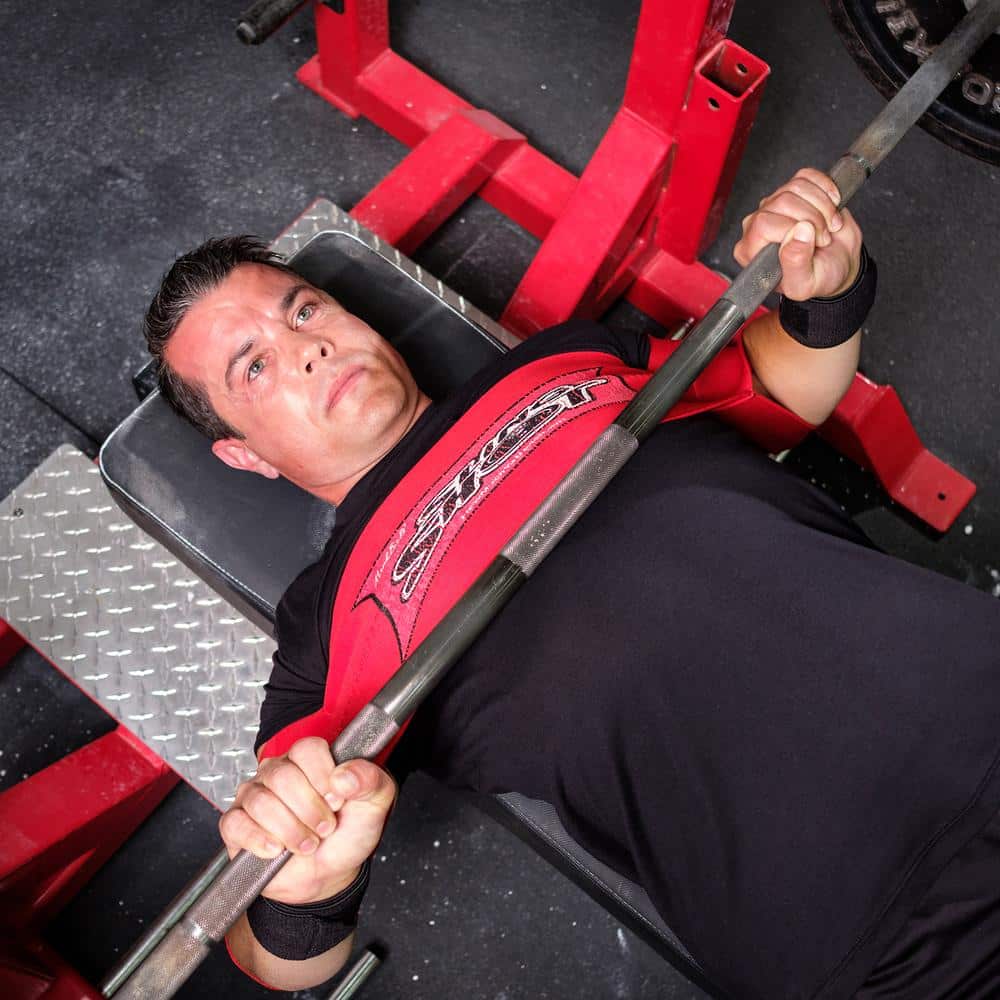 To continue our 25 Days of Gifting extravaganza, BarBend and Mark Bell's Sling Shot® are teaming up to give one lucky winner a brand new Original Sling Shot!
The Sling Shot is a great tool for all lifters wanting to add pounds to their bench press, work through an injury, or reinforce proper technique. Retail value of $55 (plus all the #gains you'll achieve through training!).
[Looking to build a bigger bench? Check out our ultimate bench press guide here!]
Enter below to win, and don't forget to check out our 25 Days of Gifting home page for all the great partnerships and giveaways we're bringing to you this December!
Mark Bell's Original Slingshot Giveaway

This giveaway runs for 7 days (through December 8th), so don't miss out!
Images courtesy Mark Bell's Sling Shot®