Aside from the competitions at the Arnold Classic, Arnold Schwarzenegger and his promoting partner, Jim Lorimer, choose someone to honor for his or her contributions to the fitness industry and/or any of the major strength sports. Past inductees include Sylvester Stallone, Lou Ferrigno, and Rich Gaspari, among others.
The 2019 honorees were the late Dr. Terry Todd and his wife, Jan Todd, for their contributions to the sports of powerlifting and strongman as well as their documentation and teachings of the history of weightlifting.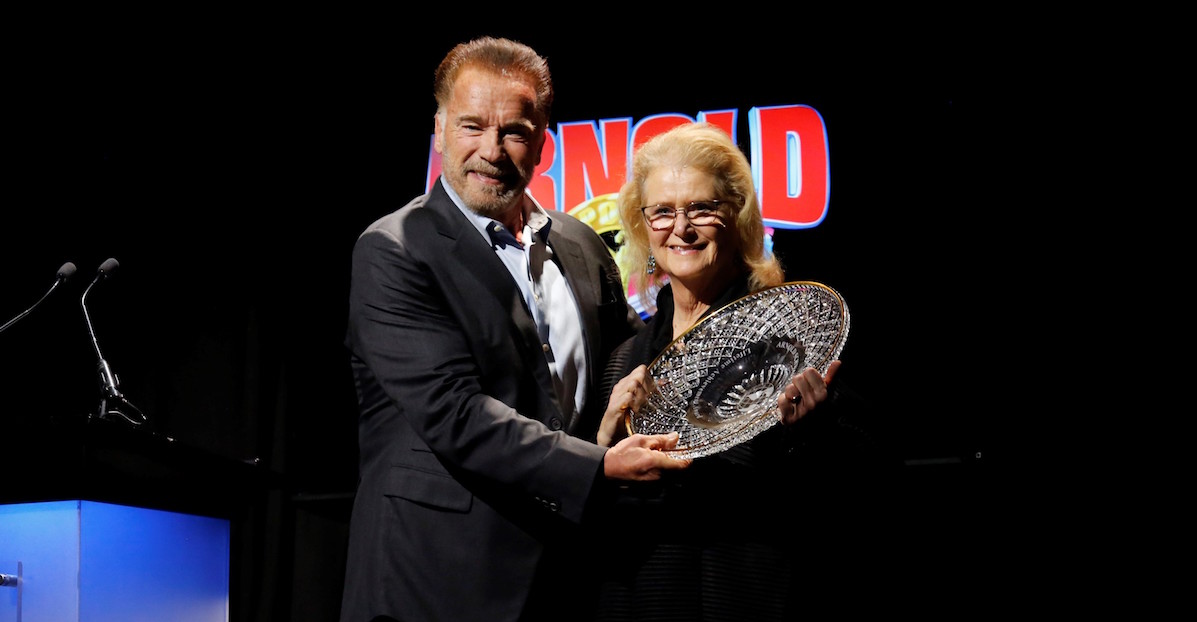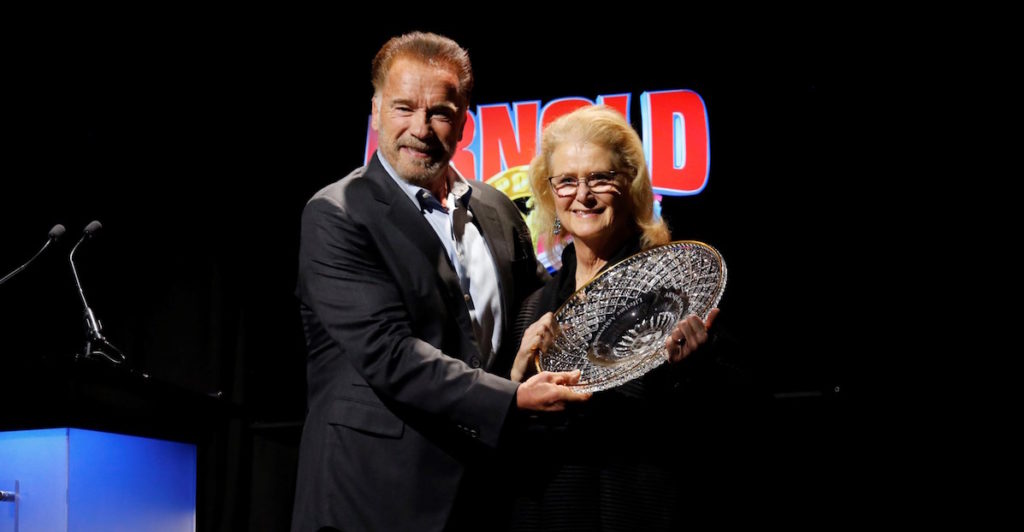 Terry was a former tennis player who discovered powerlifting and decided to give up his first sport to follow his new passion. That led to him becoming a national champion in the sport and eventually he started working on promoting the benefits of strength training as well as being involved in the creation of the sport of strongman. His efforts include helping establish the first World's Strongest Man competition which was held back in 1977.
His wife, Jan Todd, got more involved in training after meeting and marrying Todd, but she became a pioneer when it comes to women's involvement in powerlifting. When she started training, there were no women's events. When she would attempt to make it into the Guinness Book of World Records, she would have to get permission from promoters of male contests to lift in an exhibition so the lifts could be sanctioned and officiated.
Along the way she became the first woman to total 1000 and 1100 pounds. Not long after her first successful lifts were recorded and recognized, women would begin pursuing and entering into the sport and lifting in meets. She was even featured on the legendary "Tonight Show with Johnny Carson" in 1978. Later that year, she would become the first woman to lift the Denny stones in Scotland.
Together they would become historians and teachers of the evolution of the strength sports. Their greatest feat in this realm is opening the H.J. Lutcher Stark Center for Physical Culture and Sports which is located at the University of Texas football stadium. They have also written numerous articles, books, and filmed documentaries on pioneers of lifting. Starting in 2002, they were pivotal in the creation of the Arnold Strongman Classic, and Jan still works as an organizer of this event today.
Dr. Terry Todd passed away in 2018 at the age of 80. Jan Todd received the honor from Schwarzenegger during the Arnold Classic finals in Columbus, Ohio.
"The honor and pride that I feel tonight is somewhat tempered by the fact that Terry is not here to stand beside me because he should be here." – Jan Todd