As a society, there's no denying that we love reality television. In 2000, Annette Hill, author of 2004 book Reality TV,  stated 70% of the population admitted to watching and enjoying reality television. Since then, the amount of reality shows on air has increased to over 60% of what we see on TV. There's something about watching someone else's "reality" — their shortcomings, problems, and obstacles — from the safety of our couches that make us feel glad to be where we are.
But even if you're not a fan of reality shows, there might be a new one that'll spark your interest in the genre.
A new show that caught our eye, and will likely do so for a lot of strength athletes, is the new YouTube series titled The Grind. This is a YouTube series that follows five intermediate (by the show's standards) powerlifters for twelve weeks and tracks their progress as they chase PRs. The first show/intro is shared below, and every subsequent episode will air Sunday evenings at 7pm Sydney, Australian time. The winner will be awarded AUD2,000 (about USD $1,535) and in order to take home the prize money, an athlete must demonstrate the most improvement in their lifting, particularly their PRs, after twelve weeks.
Typically, when a strength athlete seriously trains or competes, we might see excerpts of their training on their social media profiles and ultimately, the "final" product: competition. (Of course, then the cycle starts over.) For the first time, we can witness multiple athletes' gains on a weekly basis , all under the same coach and gym. 
To gain a better idea of what we can expect from this YouTube series and the thought process behind its making, we talked to one of the show's main creators from Adonis Athletics, strength coach Amir Fazeli.
BarBend: What inspired the filming of The Grind?
Amir Fazeli: I wanted people to see what it means to train properly, what it means to pursue self improvement, strength development, and do it all in a structured coaching environment. How significant an impact having the right environment, the right equipment, the right coaches, and the right training systems can have to a lifter's progression.
I also knew it had to be done in a competition setting because competition brings out the best in people and shows the weaknesses in people. Just simply documenting someone training wasn't going to be enough. I knew I had to get a bunch of lifters to go head-to-head and force their competitive side to come out, and that would allow them to really find out more about themselves and their character.
BarBend: How many videos are you guys planning on producing in the 12-week span?
Fazeli: There will be one episode every Sunday 7pm Sydney, Australia time, for a total of 13 episodes. The first one was just a pre-test and introduction. The rest will be filmed in 12-weeks of their actual training cycle on a week-by-week basis, and will finish with a retest to see how much they improved and announce a winner. They must all be under 105kg on testing day.
BarBend: How did you guys pick your athletes? Also, what classified them as intermediate lifters for your strength coaches?
Fazeli: We announced the show on Facebook and asked for athletes to send in their auditions if they sit around 105kg. Also, we asked for them to tell us about their background in training/lifting, their lives, what they do, what their lifts are like, and some videos to see if they have a decent command of technique execution and so on.
As far as the definition of intermediate, for us it was pretty much someone who can execute the lifts with solid, safe technique. This way there isn't any time wasted trying to teach the squat/bench/deadlift, so training and filming can progress immediately.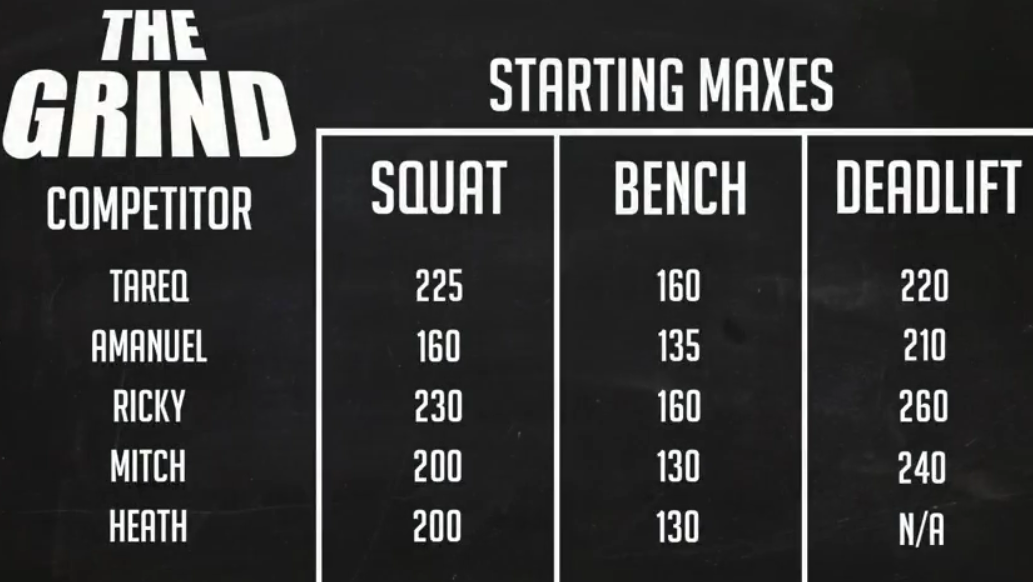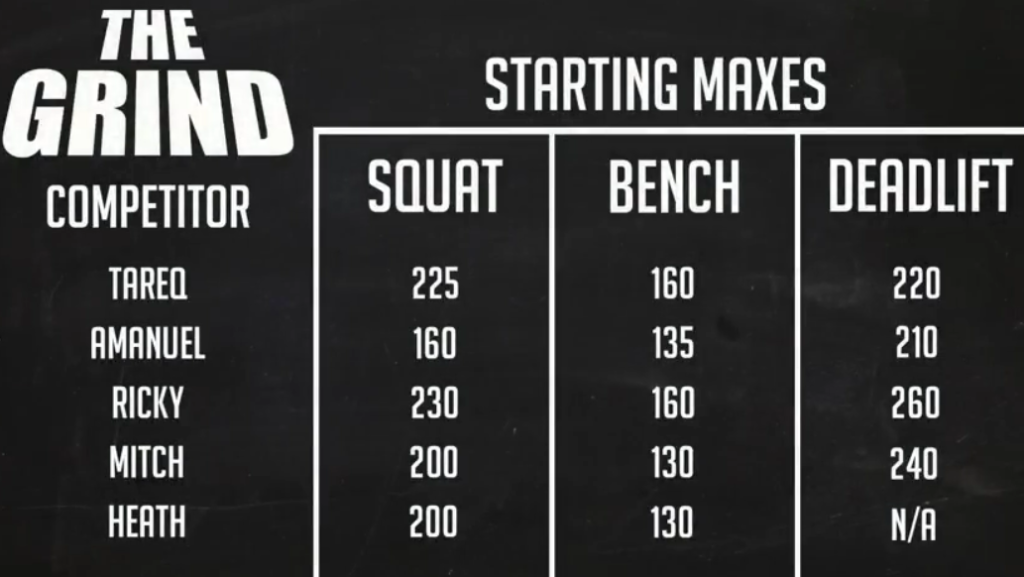 Their lifts needed to be of a decent strength level, no sub 200 squats, no sub 130-140 bench presses and no sub 220-230 deadlifts. Someone who may or may not have done a competition here or there, but definitely takes training seriously and has preferably been following a structured strength training program for at least 8-12 months consistently.
So although they may not be classified as intermediate "powerlifters" they are intermediate in their experience of lifting and training in general. We wanted to get people who had room to improve and learn things, rather than advanced lifters in who the general audience probably wouldn't be able to relate to.
BarBend: What are the messages you're truly trying to get across with this in-depth strength series?
Fazeli: The message we are trying to get across is first to the audience that the pursuit of achieving something great takes time, effort, energy, dedication, and sacrifice. People new to training these days (specially the younger lifters) seem to compare themselves too much to others on social media and others around them rather than focusing on themselves and what the next thing is that they need to work on for their own progression.
They are quick to point at someone and say, "That person is my age and my weight ,so why can't I do what he/she does?" They don't do what they are really supposed to do which is not to compare themselves to the other person, but to compare their work ethic and experience in training to the work ethic and experience in training of the other person.
I want the audience to see that building true strength that lasts takes time, guidance, the right environment, the right equipment, the right coaches, and the right program all as a combination and not one by itself. I want the contestants themselves to use this experience to learn about themselves and develop their character, make new friends, and know what it's like to overcome obstacles when you are in a race with others towards the finish line, because that's how life is.
Lifting is a metaphor for life. Some days are good, some days are hard, but all days you must learn to adapt and make the most out of them because there is (at least there should be) an end goal you are trying to reach by any means necessary. Hopefully when your time is up you don't sit at the finish line saying, "I could have done more."
—
We have high hopes for this reality show, as it's one of the first to follow strength athletes on a similar playing field (program, coaching, and environment). It will be cool to watch the differences in growth between athletes when a lot of the factors have been similarly set.
This series could be a great way for strength athletes to realize that comparing themselves to others isn't productive, or a fair judgement of where they should be. From Fazeli's information, we have a lot to look forward to in the upcoming weeks.
Feature image from Adonis Athletics YouTube Channel.