Strength sports fans get ready, because a large portion of the 2019 Arnold Sports Festival's schedule has been released. If you love attending or streaming any of the strength sports that take place at the Arnold Sports Festival, then check out when to catch your favorite events below. This year, the Arnold Sports Festival is set to to take place between March 1st-3rd in Columbus, Ohio.
As of right now, not every schedule has been released for the respective strength sports taking place at the Arnold Sports Festival, but we do have a majority of the events, along with their schedules, which we're including below. So far, we have the strongman and a majority of powerlifting schedules, and will update the CrossFit and weightlifting schedules as we receive them. Keep in mind, these schedules could always be subject to change.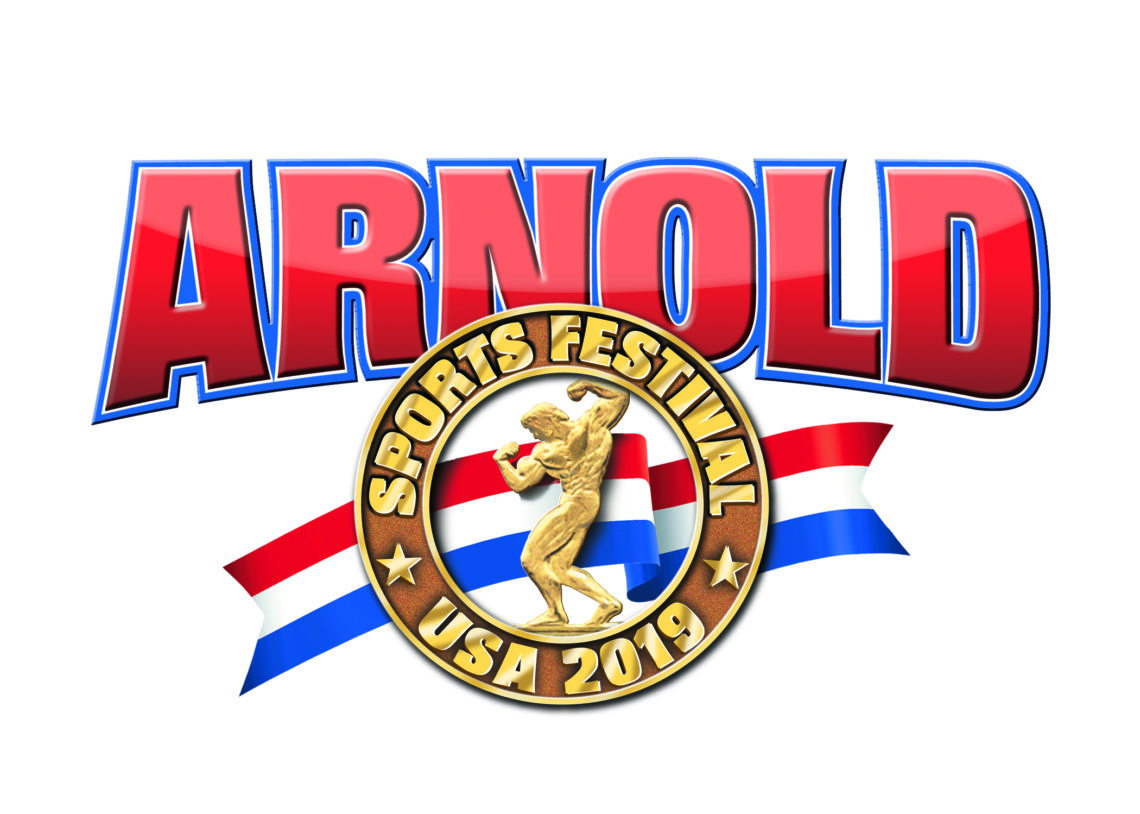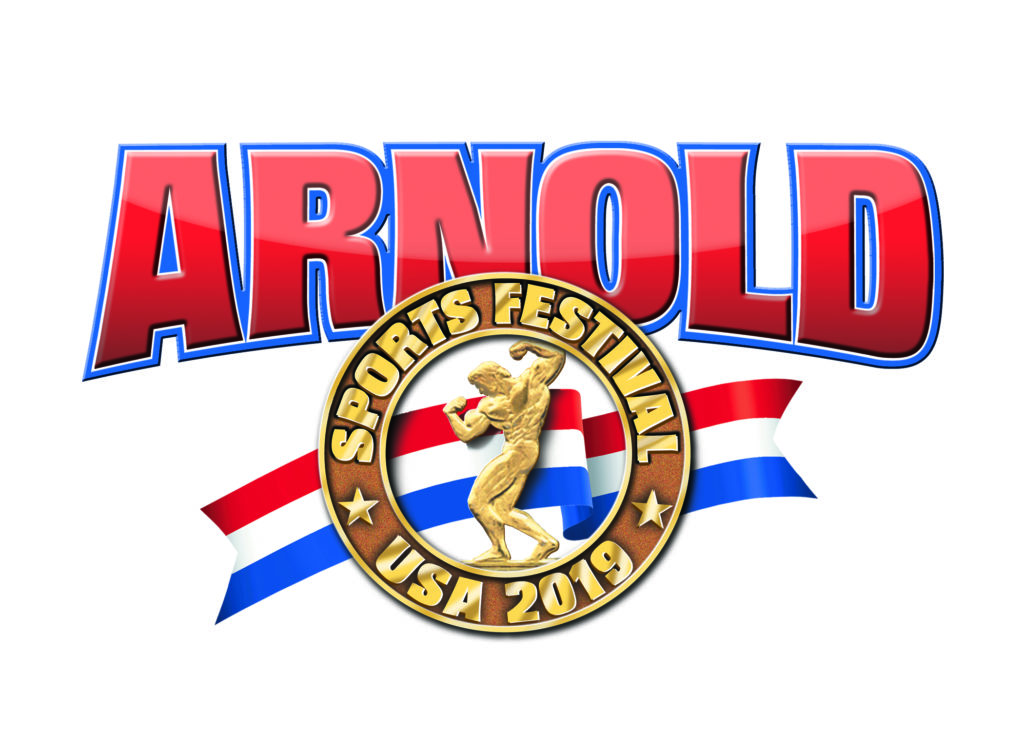 2019 Arnold Sports Festival Powerlifting
This year, USA Powerlifting will be in its 11th year hosting events at the Arnold Sports Festival. There will be seven total events taking place over the span of the weekend, and every events is invite only. Below is the full schedule that is from USA Powerlifting's press release on the Arnold Sports Festival events.
USA Powerlifting Event Schedule
Friday: USA Powerlifting Pro Raw Challenge – Ballroom
A competition of raw lifters who will qualify at the 2018 USA Powerlifting Raw Nationals. They must achieve a qualifying Wilks score in order to compete. This high demand competition filled under 3 minutes last year.
Saturday: USA Powerlifting Pro American – Ballroom
The top level raw and equipped lifters compete in a full meet (squat, bench and deadlift) for the top prize money. This event is invite only and consists of the top level lifters from our National and international events.
Saturday:  USA Powerlifting Arnold Grand Prix – Rogue Strength Stage
Held on the Rogue Strength Stage in the main expo hall, this event is a fast paced, 2-hour event, consisting of 8 raw lifters and 8 equipped lifters (8 women and 8 men in total). Scoring for the top prize is based on the Wilks formula, so every attempt is critical. In the past years, we have seen IPF World Record squats, benches and deadlifts go into the history books. We anticipate more to come in 2019.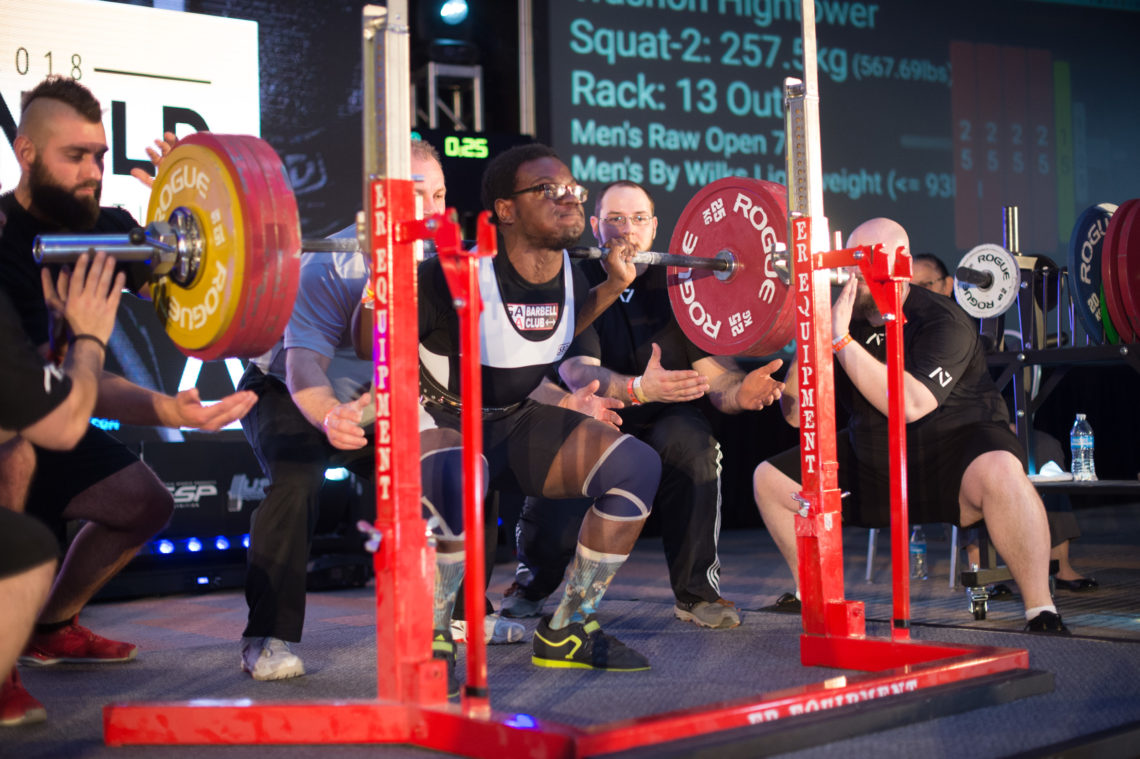 Saturday: USA Powerlifting Pro Bench – Rogue Strength Stage
Also held on the Rogue Strength Stage, some of the best benchers from around the world will be competing. Watch both raw and equipped going head to head for the big cash prizes and the chance to set IPF World Records.
Sunday: USA Powerlifting Pro Deadlift – Main Expo Stage
Sunday morning, some of the biggest pulls of the weekend will happen in front of the massive crowd at the Arnold. Both men and women will be competing, not only for the biggest pull within their sex, but also by formula. We will see multiple women pulling over 500+lbs and men between 800 and 900lbs!
Sunday: USA Powerlifting Squat Challenge – Rogue Strength Stage
Sunday morning kicks off a whole new event for USA Powerlifting. Changing it up some, we will be having lifters competing in a squat for reps competition. These lifters can max out with a lot of weight, but are they ready to give a show with how many reps they can move? Time will tell.
Sunday: USA Powerlifting Battle of the Regions: Ballroom
A new event coming in 2019, the Battle of the Regions. The top 5 athletes who competed at Regionals in 2018 will be selected for this competition. Each region will be battling as a team, scoring by Wilks formula.
XPC Powerlifting Event Schedule
As of right now, XPC Powerlifting hasn't released a set date for their event, but this event will serve as XPC Worlds (previously known as XPC Finals).
2019 Arnold Sports Festival Strongman
The strongman and woman events will take place over the full weekend and are listed below. The information below comes from Dione Masters, CEO and Chairman of the Strongman Corporation.
Strongman Event Schedule
Friday, Saturday, and Sunday: Amateur Strongman & Woman
The Arnold Amateur Strongman and woman world championships will take place over three days with day three being the finals on the main stage. Day one and two will take place in the main exhibit hall (C) with 200 plus athletes from over 30 countries competing.
Friday & Satruday: Pro Strongwoman Competition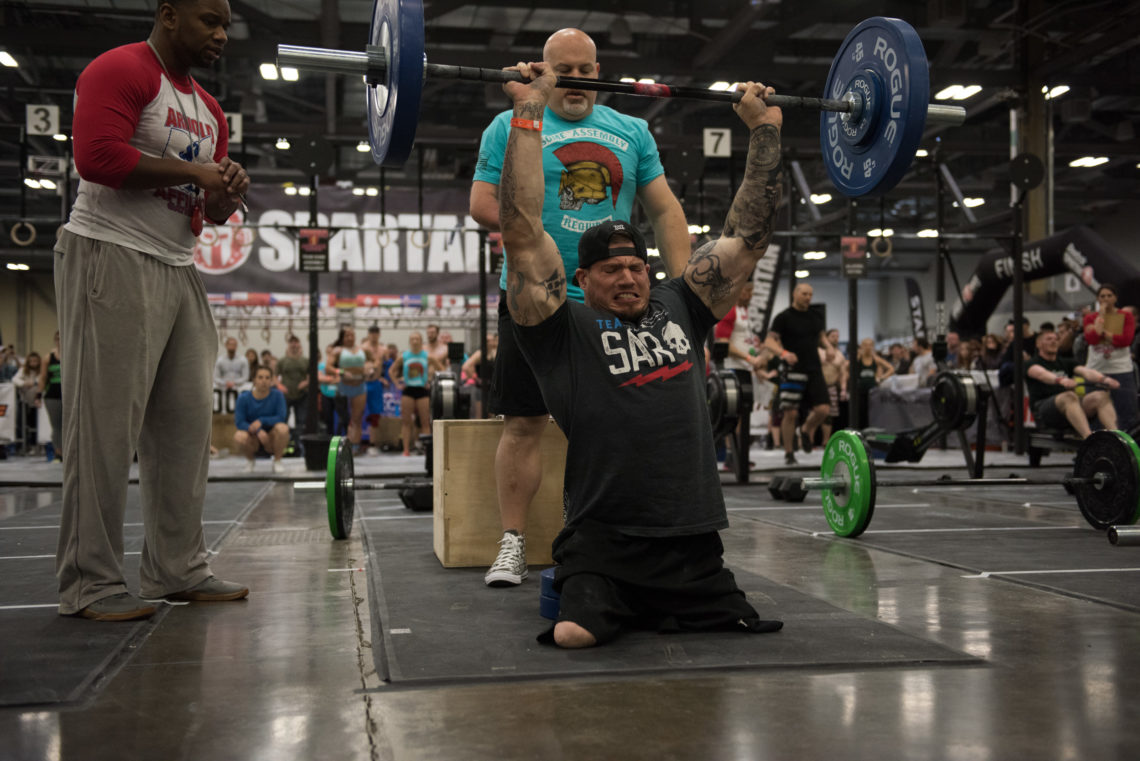 Saturday & Sunday: Disabled Strongman Competition
The Disabled athletes will take place on Saturday and Sunday in Hall C as well. They will have one event on Saturday and then four events on Sunday.
Friday & Saturday: Arnold Strongman Classic
The Pro Strongmen will take place on Friday and Saturday with most of the events being on the main stage and the final event on Saturday night in Batelle Grand.
Wrapping Up
Again, there hasn't been of the full weightlifting and CrossFit schedules, and when they're officially announced we'll update this article accordingly. We don't know about you, but we're already pumped about the 2019 Arnold Sports Festival!
Featured image and images throughout provided by Matt Lorz, Arnold Classic