Unlike most elite CrossFit athletes, 24-year-old Andrea Solberg has never made the CrossFit Games her priority.
"I have not chased it, (but) I have always thought it would be cool to qualify, but just a bonus if I managed to," said the non-nonchalant Norweigan who was third in Norway and 97th in the world in the 2020 CrossFit Games Open.
Heading into the 2020 season, Solberg decided to take a year off medical school, and spent the year being a full time athlete, competing every chance she got.
It paid off. In November 2019, Solberg punched her ticket to the 2020 CrossFit Games at the CrossFit Filthy 150 competition in Dublin, Ireland.
This came as a surprise, she said.
"I was really happy about qualifying, but having fun at competitions I travel to, and enjoying training is just as important to me," said Solberg, who started CrossFit in 2015.
Because of COVID-19, a lot is still up in the air in terms of the fate of the 2020 CrossFit Games, but Solberg is hoping she'll be able to travel to Aromas, California this summer for the first Games without spectators, which is the current plan for the event.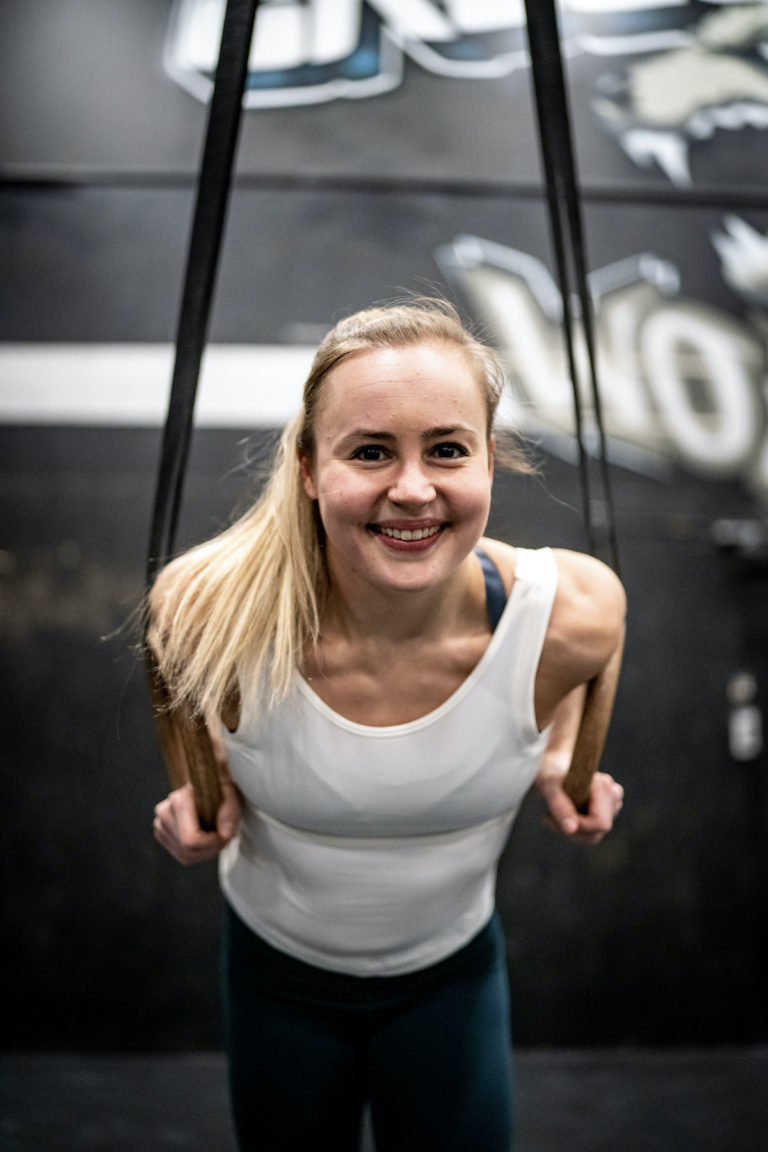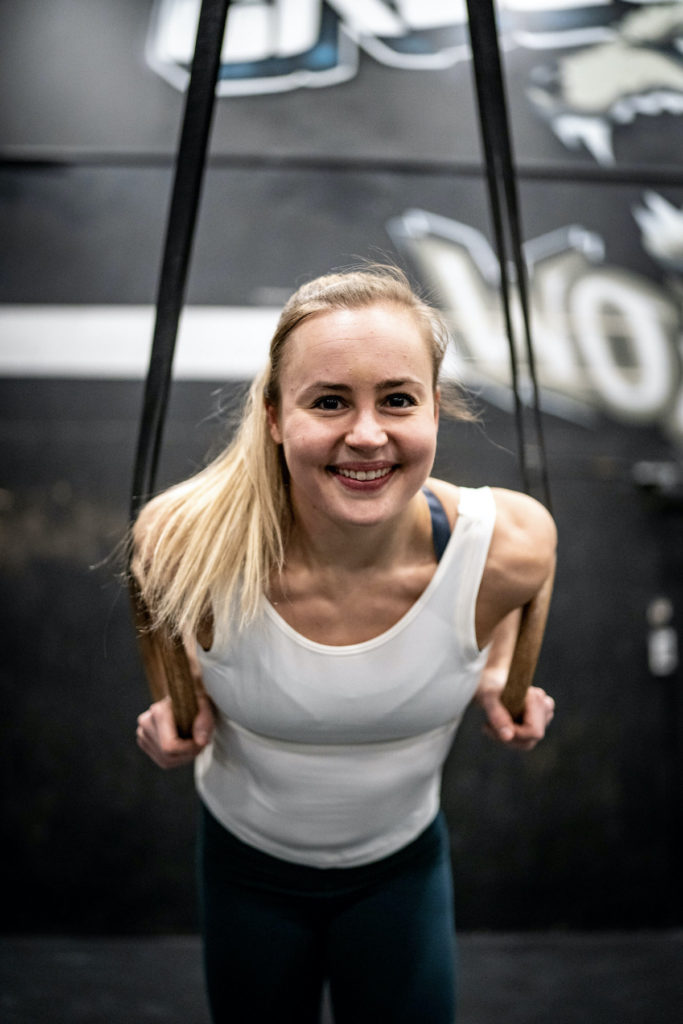 10 Questions with Andrea Solberg
BarBend: What has the experience been like qualifying this year of all years, during a worldwide pandemic? Bittersweet?
Solberg: Yes, of course it is. For everyone. Everybody (is losing) something during this time. So, of course I am sad that all the plans of competing, traveling and training with friends this spring are cancelled, but now the situation is like it is, and we need to prioritize health.
It's a rollercoaster of emotions, just not because of training and competing, but all aspects of life. (I'm) trying to make the best out of the situation, accept the bad days, and appreciate the good days. (I'm) also learning a lot about myself during this time.
What has the virus situation looked like in Norway?
Solberg: The virus-situation in Norway is quite good, and really controlled. They shut down the country mid March, and we are fortunate that very few people have passed away due to COVID-19. Society is slowly getting back to normal, but gyms are still closed and travel is restricted.
What has your day-to-day life looked like in recent days?
Solberg: Right now, during corona, training (at) home in the garage, a typical day looks like this: I wake up around 7 a.m. and start my day with some reading, movement, stretching, yoga or meditation, depending on my mood. Then I put on coffee, check my phone and start planning my day.
We have Zoom-calls at the university now, so I follow along for two hours in the morning while I eat my oatmeal for breakfast and prep for (training) session one. (Then I) train from 9 am until 11:30 am. Eat lunch, do some more studying (or) Zoom classes, social media, relax, and one to two times a week I go to (get) treatment between sessions.
Training session two starts from 2 until 4 in the afternoon and usually lasts for one-and-a-half to two hours. Dinner after training session two, then I hang out with friends and family, or do some work inside…or enjoy nature when the weather is good. Before bed, I usually do some recovery work to calm down, either massage or Theragun [massage device], and stretching. Eat another meal and go to bed before 10 p.m.
This is very different from a couple of months ago when I trained a lot at the gym, and in another town with my coach and my friends. Also very different than from when I have school and have to be at the hospital.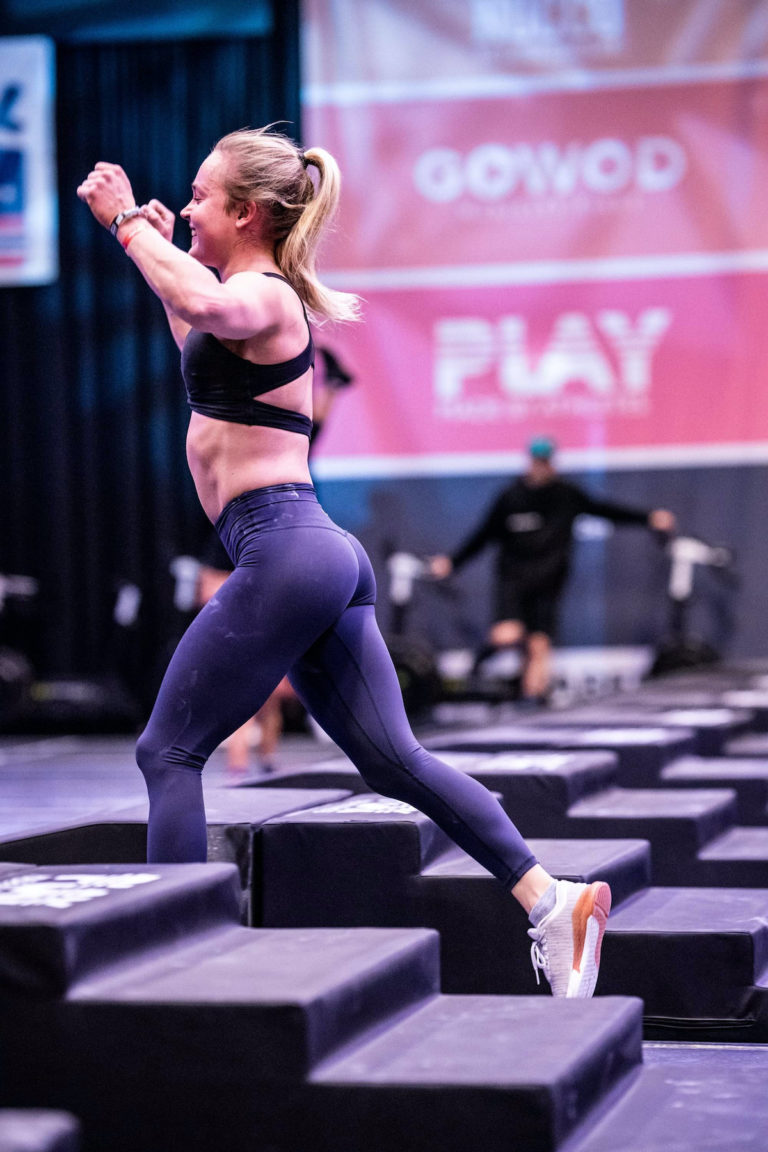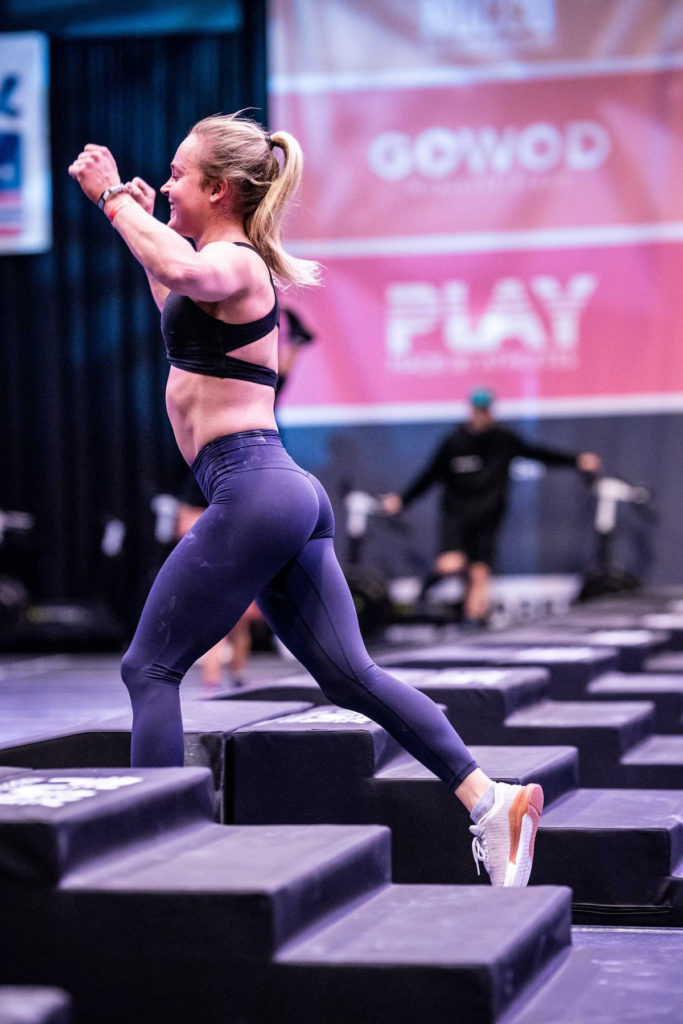 So you have a home gym?
Solberg: We created a home gym the day after the country shut down. I had some equipment at hand, and (my dad and I) built a lot of cool stuff. Since I am working a ton on my strength, and I have a barbell and a rack, my training has not actually changed that much, just more time to build real strength because all the competitions were cancelled. I have also started biking and running more outside.
How do you balance being a student and a Games athlete?
Solberg: I still haven't found that balance quite yet. It was hard doing both in 2017 and 2018. I want to try to combine it better. Maybe take some time off when competing, and then focus more on school when I am just training in the off season. But it's also nice to have something else to think about when having a tough period in one of the areas and makes it easier to work efficiently and hard. For me, balance is much more about enjoying what I do, because then I don't feel like I have to sacrifice anything. Staying home to recover, eat, sleep, rest and read is not a sacrifice, but something I want to do to become better.
Do you count your macros?
Solberg: Only in periods to make sure I get enough calories to support my training with the correct distribution of macronutrients, but I eat the same day in, day out, so it's pretty easy staying on track with them. I try to eat close to 3,000 calories a day, and mostly it's high carbohydrates and moderate protein and fats.
If you had the same dinner every night for the rest of your life, what would it be?
Solberg: That would definitely be some kind of chicken fajitas or burritos with Mexican spice and a lot of sweet potatoes and veggies. I could eat chicken and sweet potato all day long.
How much sleep do you get a night?
Solberg: Sleep is very important to me, and I would love to sleep even more. My training goes really well when I get nine hours a night.
What are your goals at the Games this summer?
Solberg: Challenge myself and perform my best, just as i know I can do, while having fun and pushing my own limits.
How are you feeling about them being in the Aromas without the thousands of spectators as per usual? Does this make the experience less exciting or not?
Solberg: I think it's pretty cool to go back to where CrossFit started, and it's probably not something we are going to experience again, so it would be really fun if we are able to travel. It would make the competition even more about just pure competition and hard work, (and) I kind of like the idea of that. Maybe I will be able to qualify for the Games (in) later years also, and then I will hopefully have the experience with the spectators.
Photos courtesy @lifeofmalm