The 2017 CrossFit® Team Series is in full swing, and the competition runs through October 2nd. This year, a revamped format means athletes pair up, and duos around the world complete two sets of workouts over two weeks. Much like the annual CrossFit Open, it's a chance for athletes of all abilities and age levels to throw down and test their fitness against others worldwide — this time with an added social compete and the ability to work out alongside a friend.
But one pair of exercisers based out of Long Island is hoping to accomplish even more and spread the message of fitness beyond age. The team is comprised of CrossFit Games veterans Hank Berger, age 60, and Jacinto Bonilla, age 78.
That's right: they've got a combined age of 138, three (or even four) times the combined age of most other teams.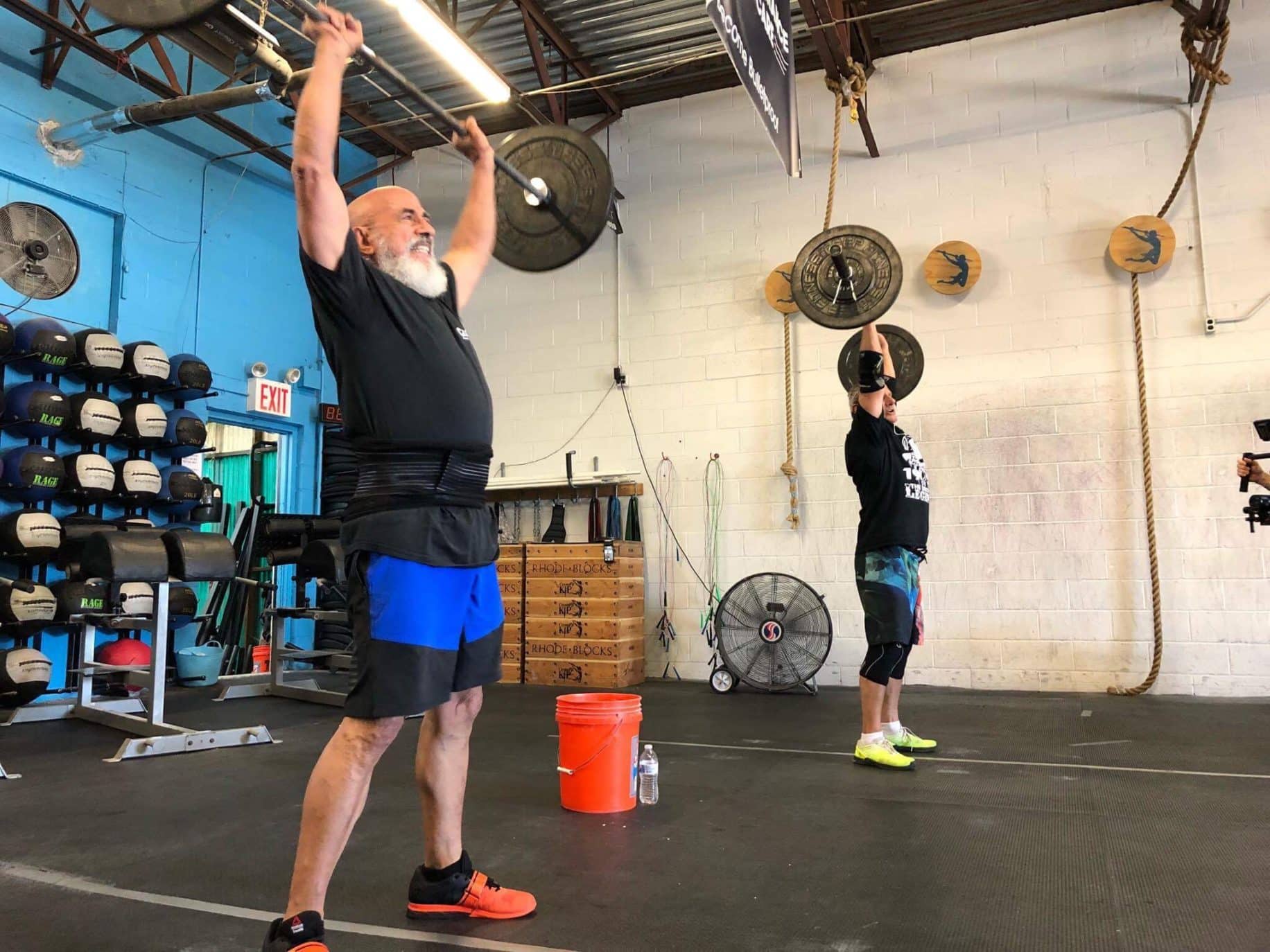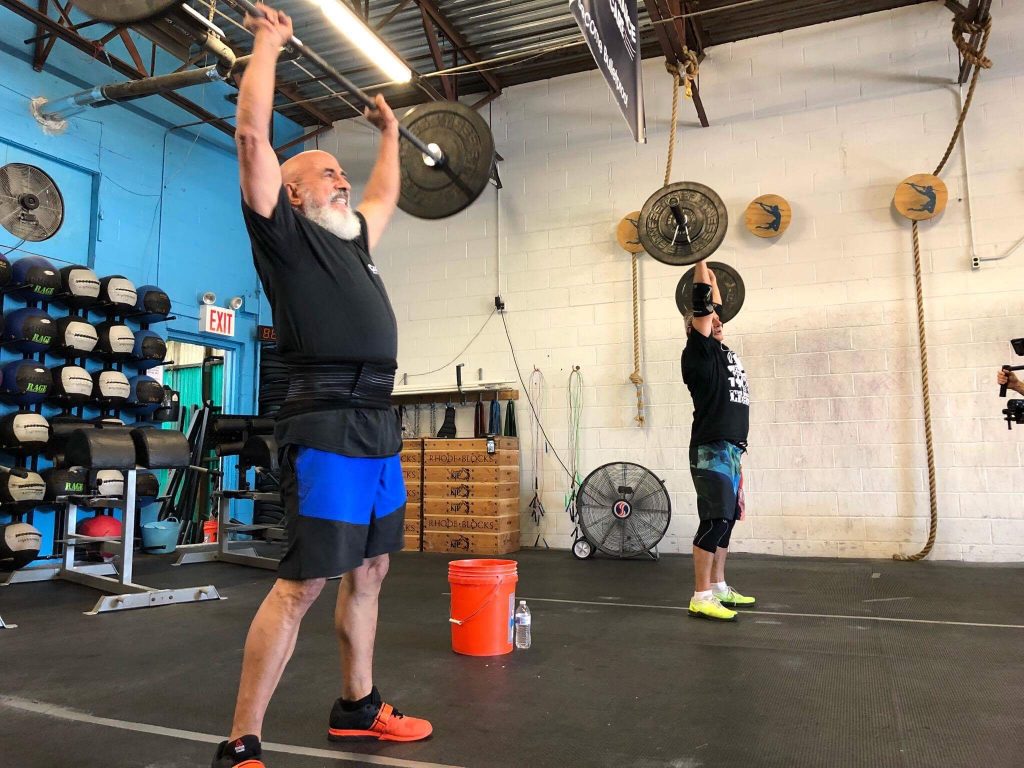 Neither is a stranger to elite fitness, and their experience at the Games translates into incredible wisdom in the gym. We caught up with Hank and Jacinto to learn more about their goals and what their example could signal to athletes of all ages.
Note: This interview has been edited for length and clarity.
How long have you each been CrossFitting?
Jacinto: I have been in CrossFit since June 2006 and own CrossFit 1939.
Hank: Since 2009, I formerly owned affiliate O-side CrossFit.
What are your respective athletic backgrounds?
Jacinto: My background in athletics: none outside of taking up karate and always running on the roads. I ran the NY Marathon twice: in 1981 did it in 3:26:42, and in 1984 it took me 4 hours.
Hank: I played varsity sports in JV and High School, tennis competitively, and recreational weightlifting.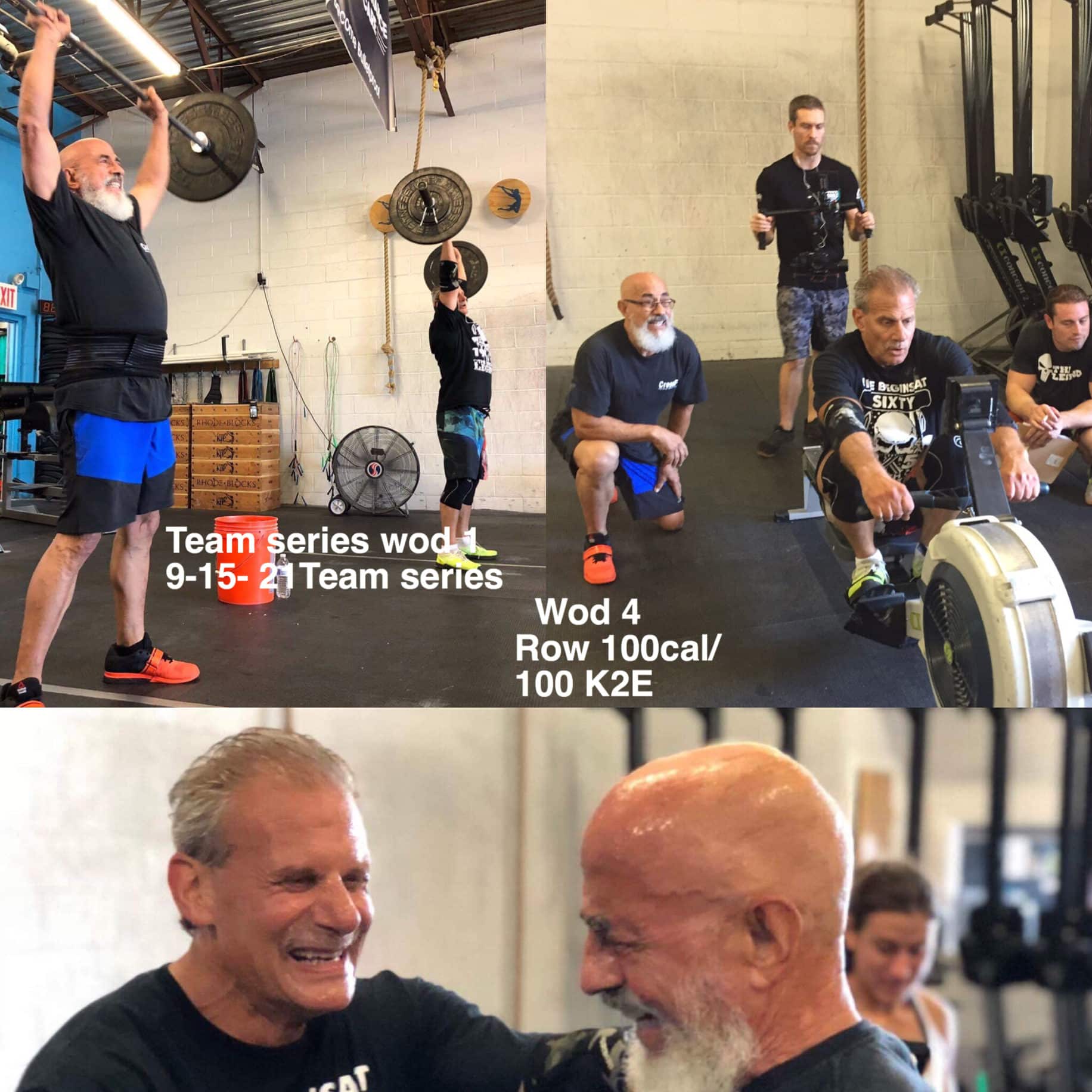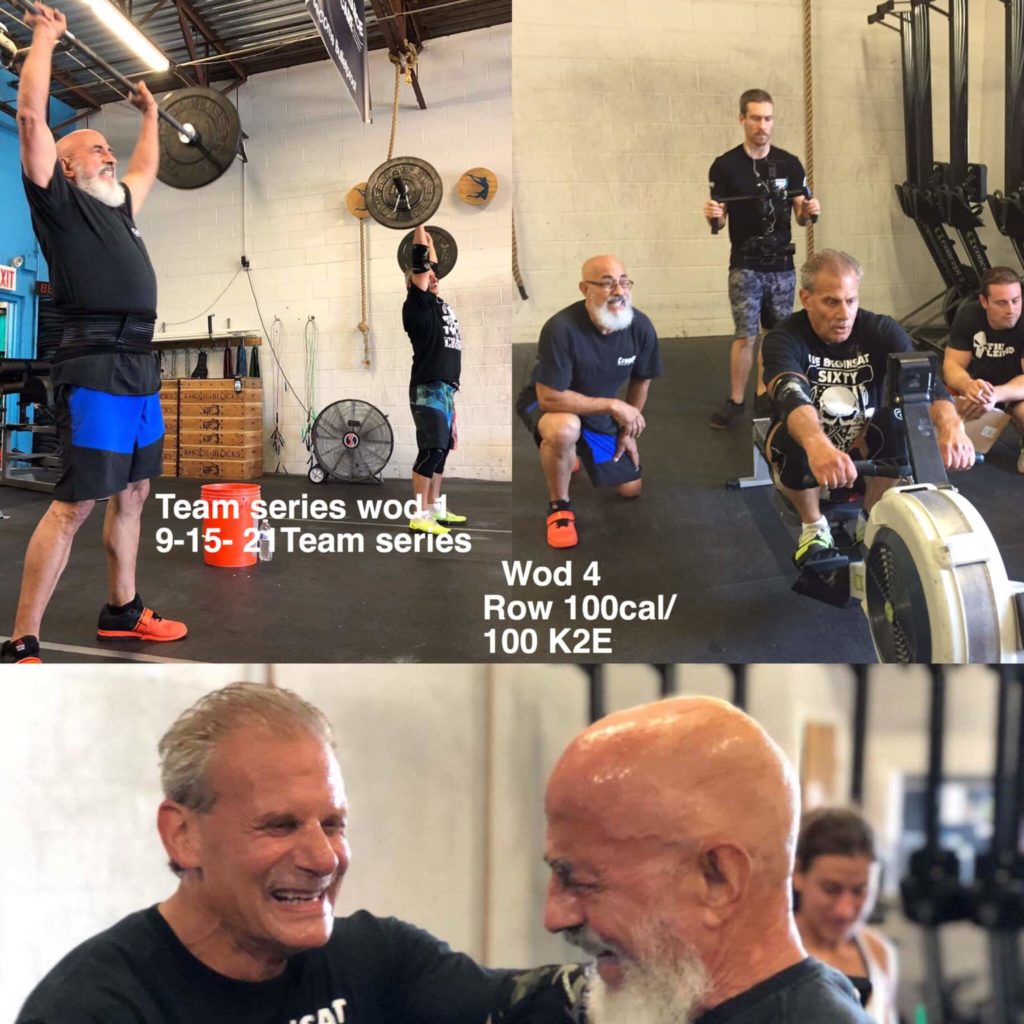 Can you outline your respective competition histories and participation at The Games?
Jacinto: In CrossFit competitions, I participated in the CrossFit Games in 2008, 2011, and 2012.
In other competitions, in 2013 I came in first at Beat of the East, North Cal Masters twice, Northeast Masters Classic twice. I've competed at Wodapalooza, The Crush Games, and Nightmare on San Juan.
Hank: I competed in the 2012 CrossFit Games (55+), 2014 Northeast Masters Competition, and the CrossFit Masters Qualifier in 2014 and 2017.
What are your individual strengths? Weaknesses? Movements you love and hate, and why?
Jacinto: Strengths are WODs with a fast pace. Weakness: overhead movements. I hate thrusters, love pull-ups, and I'm starting to like doing burpees.
Hank: Strengths are lifting heavy, power cleans, thrusters, overhead movements, and endurance work outs. Weaknesses are pull-ups and gymnastics.
What do you hope others can learns from your accomplishments in fitness?
Jacinto: What others could learn from me, that whatever happens in life you just have to get up and keep on. [Jacinto is a cancer survivor and had a pulmonary embolism last year.]
Hank: Persistence, dedication, and a positive mindset. Passion for fitness and trying to set an example: never let setbacks be more than momentary. I had three orthopedic surgeries in the last 4 years (tricep, left arm injured at the CrossFit Games, torn rotator cuff and labrum repair, 2016 bicep tear). In 2015 I had four stents implanted in 90% blocked arteries. In each instance, I'm back in gym within 48 hours of surgery moving the body!
Age is a number, not an excuse, and I hope to inspire those that feel too old, slightly unhealthy, and overweight to use fitness to be the best version of your older self!!!
Our team quote: "Others' inspiration inspires us to be more motivated to accomplish what others say we can't do as a master!!!"
Images courtesy Hank Berger.