Update: The Nano 6.0 is set to release on Reebok's site in a matter of days. CrossFit Games athlete Spencer Hendel just previewed his pair on Instagram, pictured below.
What do you think of the Nano 6? Let us know in the comments below!
(And don't forget to check out our custom Nike Romaleo giveaway — entry to win is free!)
Reddit user obiwanjacoby snagged some early release Nano 6 shoes — on sale! — in Europe. These are our best look yet at the Reebok Nano 6 shoes, especially from the back. Maybe they're leaked from the CrossFit Games supply? They have the official Reebok CrossFit Games on the interior sole.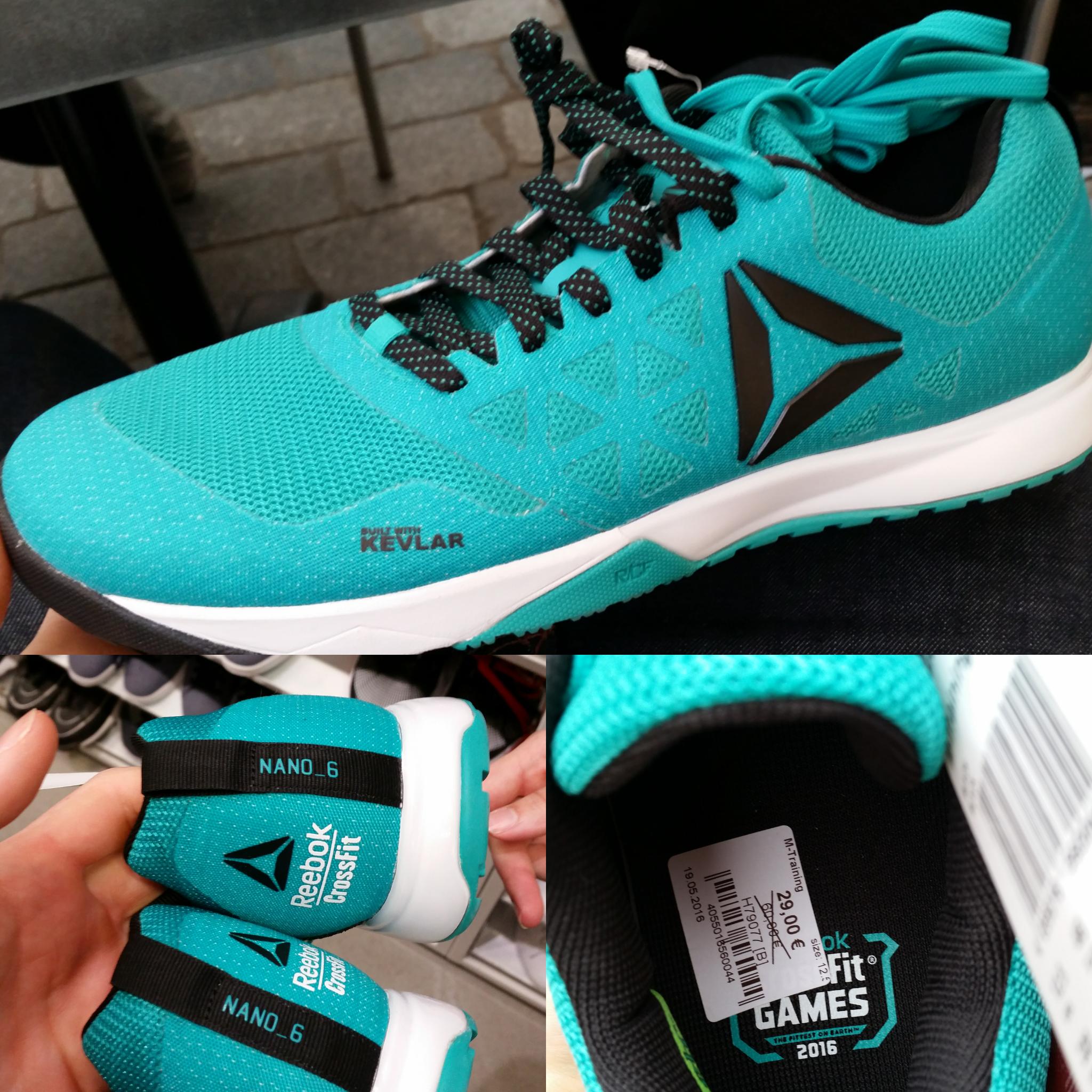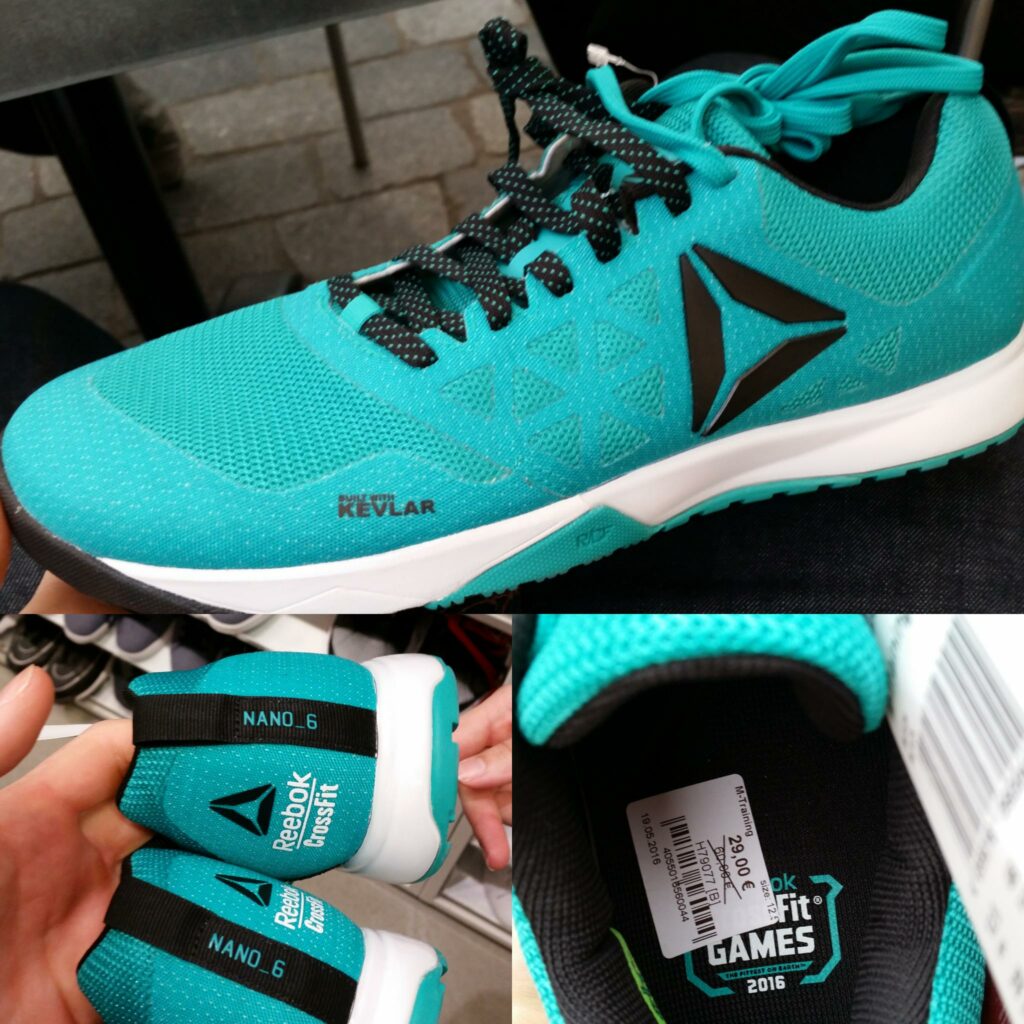 For reference, it looks like the next wave of Reebok Nanos will come with some new variations, including a lifting shoe-like stability strap on top (whether it brings velcro back in style remains to be seen). From Instagram user @by_cristianrechichi we get a look at what appear to be the Reebok Nano 6 shoes, including a new color scheme on a design we've already seen (top left of the photo) and a version (bottom) with a velcro stability strap and higher ankle that looks like a cross between a normal Nano and a lifting shoe.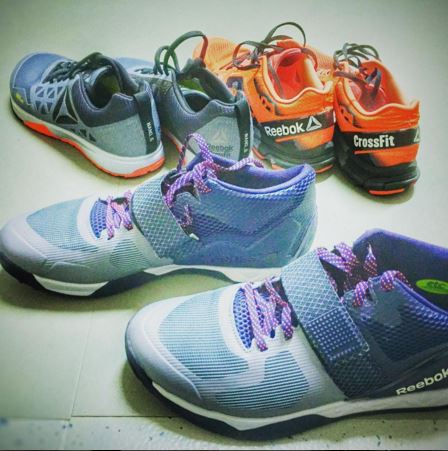 Back in 2011, finding the right shoe for a WOD seemed damn near impossible, and people were still running around doing box jumps, kettlebell swings, and (bad) snatches in Chuck Taylors. The situation got slightly better with the release of Reebok's Nano shoe, and as their partnership with CrossFit continued, so too did the quality of their fitness footwear.
Of course, other companies came along to get into the functional fitness game, and now instead of Chucks and the occasional Innov8, we've got a sea of Reebok Nanos, Nike Metcons, and NOBULL trainers.
Now, Reebok is set to unveil the sixth iteration of its Nano. See below for some sneak preview images courtesy of @reeboknanoclub.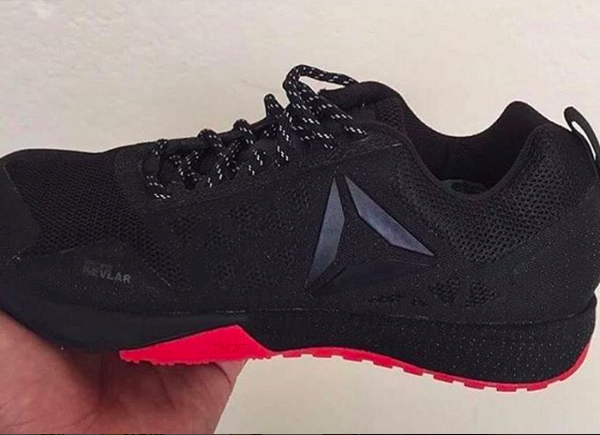 So far, not a ton is different from the Reebok Nano 5. Still a heavy emphasis on the shoe's kevlar construction, with what looks to be a pretty similar sole and toe box. The color patterning options look like they'll be different than the Nano 5 or Speed TR shoes, and it's sorta neat how the Delta stands out from the kevlar background/upper.
The finger loop on the back is a new (and probably welcome as far as getting the things on) addition, and the Reebok Delta is now more prominent than ever.
Here's another look at the shoe in that really bright, weird yellow color we all saw in the first ever Nanos.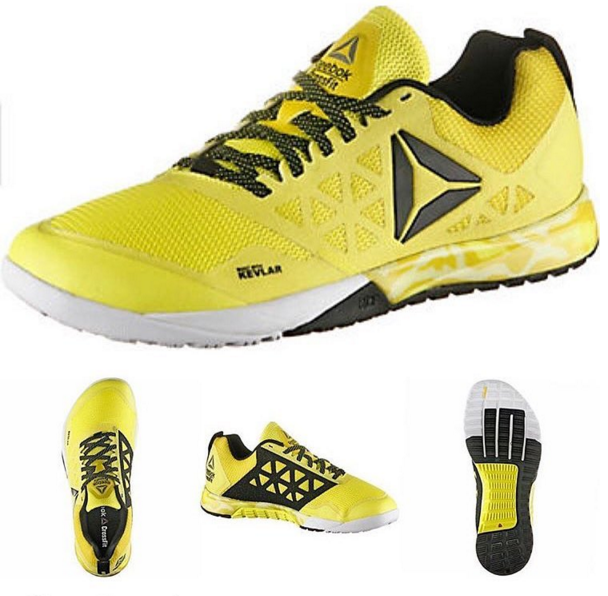 Again, the differences seem relatively subtle compared to the Nano 5, and overall, the changes may be among the smallest between Nano models to date.
No set release date for the Nano 6 (or its lifting strap variation) has been announced yet, but we're guessing some of Reebok's bigger-name athletes will be wearing these at Regionals weekends come May.
What do you think of the Nano 6.0s so far? Have you got your hands on them yet? Let us know in the comments below.