Not to be outdone by Dwayne Johnson lifting fridges last week, Hafthor Bjornsson and Zydrunas Savickas haves raided the laundry to try their hand at hurling washing machines.
The footage, filmed in 2016 but only recently shared by Guinness, features Bjornsson and fellow elite strongman (and 4-time World's Strongest Man) Zydrunas Savickas attempting to smash the world record in the washing machine throw, which stood at 4.01 meters.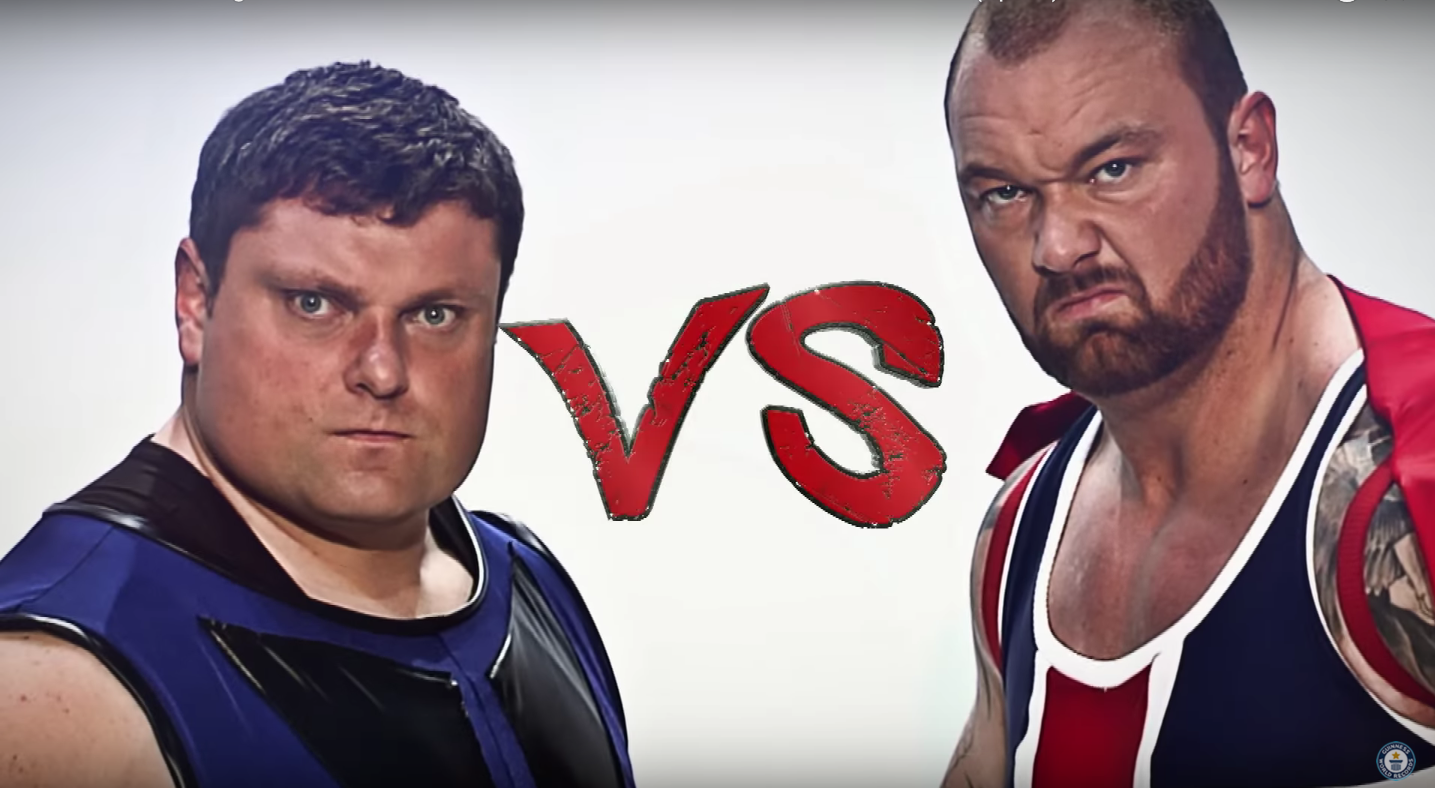 Image via Guinness World Records on YouTube.
The attempts are measured from the throwing line to the closest point where the washing machine, which weighs 46 kilograms, or 101.4 pounds, first makes contact with the ground.
Watch the footage below, but Bjornsson supporters should prepare for heartbreak – the Lithuanian Zydrunas Savickas, largely considered one of history's best strongman competitors, beat out The Mountain and set a new record with a throw of 4.13 meters (13 feet, 6.6 inches).
Bjornsson and Zydrunas actually have quite a record rivalry with one another (a friendly one, we assume), as they've faced off several times in strongman events in the past.
In 2016, they competed against one another to break a Guinness record in most overhead log lifts in one minute. Zydrunas won, overhead pressing the 150kg (330lb) heavy log six times in a minute. (Bjornsson managed four lifts.)
Earlier that same year, they tried to break the record for fastest power stairs, which involved moving three weights of 225kg (496lb) up five, mid shin-height stairs. Zydrunas won that one, too, completing the task in 31.6 seconds.
However, Bjornsson did manage to defeat Zydrunas in some contests, beating him in an attempt to break the world keg toss record and, in another domestic appliance-related event, he bested Zydrunas in an event that timed how quickly he could carry two fridges in a yoke that had a combined weight of 450kg (992lb). He managed to walk them twenty meters in 19.6 seconds.
We're still waiting on some type of kitchen sink-related event.
Featured image via Guinness World Records on YouTube.