It's election season at the International Weightlifting Federation, and that means that hundreds of candidates are running for positions at the world's foremost weightlifting organization.
There are eight categories in which people are running: President, General Secretary 1st Vice President, Vice President, Executive Board Member, Technical Committee, Coaching & Research Committee, and Medical Committee.
There are five members of Team USA Weightlifting in contention. Below are their names, the positions they're running for, and brief bios!
Pyrros Dimas (Greece): Executive Board Member
Yup, although he's a Greek citizen, the legendary Pyrros Dimas — three-time Olympic gold medalist and three-time World Weightlifting Champion — is currently the Technical Director at USA Weightlifting and is hoping to be re-elected to the IWF Executive Board. He was also the subject of a pretty cool documentary last year; check out our recap here.
https://www.instagram.com/p/BSKmHSIAz2c
Ursula Garza-Papandrea: Vice President & Executive Board Member
Garza-Papandrea is USA Weightlifting's President and Board Chair and announced her run as an executive candidate in November. She's been coaching the sport for over 25 years and once held the master's record in the snatch and the clean & jerk. We covered in her in this recent article on Olympic weightlifting's greatest female athletes.
Joe Triolo: Technical Committee
A retired firefighter, Triolo has been a Technical Official at USAW for seventeen years. Triolo is currently the Chair of USA Weightlifting's Technical Committee.
Dr. Mark Lavallee: Medical Committee
Currently Chairman of the USA Weightlifting Medical Society and the Director of York Hospital Sports Medicine Fellowship Program, Dr. Lavallee has also been Medical Director of the Master World Weightlifting Championships since 1999 and led the medical involvement for the 2015 and 2017 IWF Worlds in Houston and Anaheim.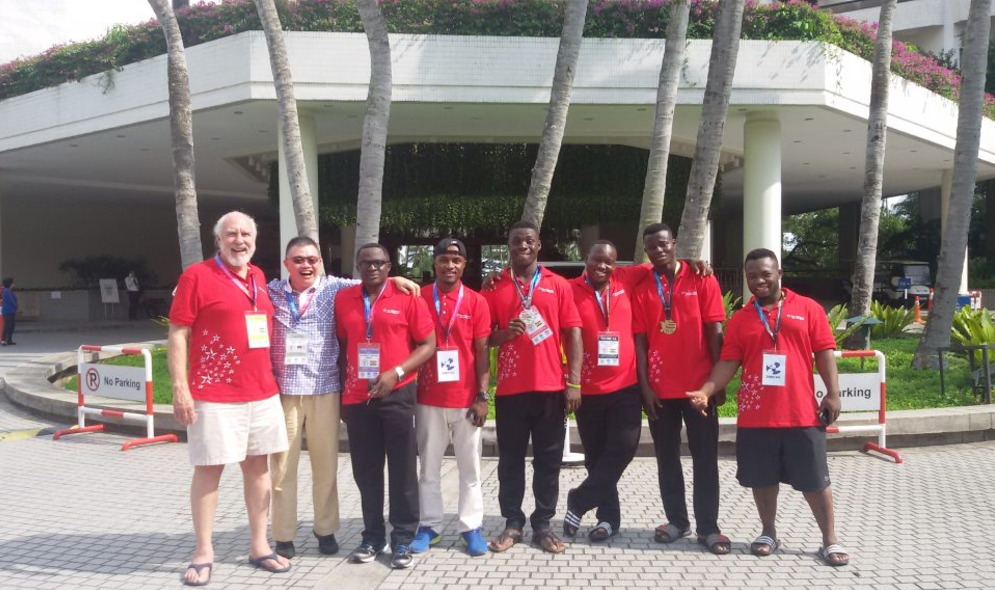 Image via IWF.net
Dr. Kyle Pierce: Coaching & Research Committee
Known to many American weightlifting fans as the coach of Kendrick Farris, Dr. Pierce is the head coach at the Weightlifting Development Center at the University of Louisiana. Owing to his role in developing Ghana's Olympic Weightlifting Program, he was named Ghana's Sports Coach of the Year in January 2017.
The International Weightlifting Federation's electoral congress will be held in one week, from May 29 to 30th in Bangkok, Thailand. We wish all the best of luck to everyone who's running.
Featured image via @pyrrospyrros on Instagram.
Editor's Note: BarBend is the Official Media Partner of USA Weightlifting. Information in this article was adapted from a previous post on USA Weightlifting's website.