In the world of "competitive fitness," we're getting used to athletes as crossover stars: weightlifters turned CrossFit Games contenders, powerlifters turned GRID competitors, individual CrossFitters building their own superteams. Less celebrated — for now — are the handful of coaches who have led individuals and teams to success across multiple competitions, leagues, and even sports. As owner/coach of CrossFit Dynamix and Head Coach of the NPGL's DC Brawlers, Justin Cotler is one such leader — but his success hasn't come without controversy and doubters.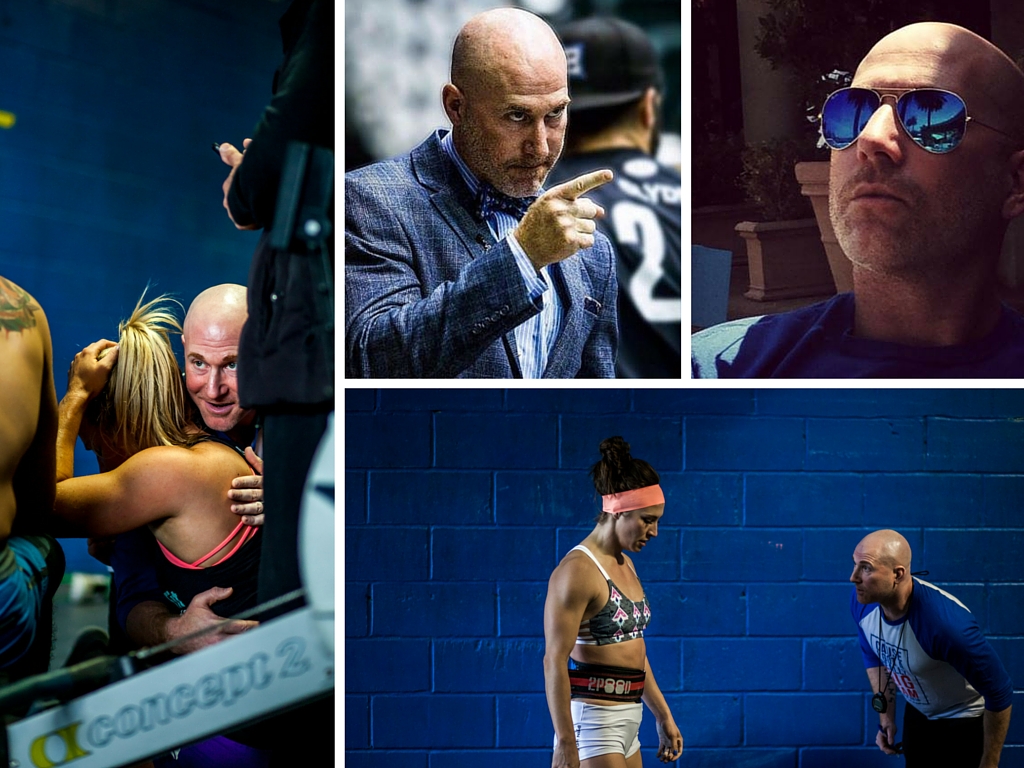 Cotler — who's also made a name for himself outside of fitness as a singer — has coached CrossFit Dynamix to two appearances (2013 and 2014) at the CrossFit Games, including a 5th place finish in 2013. Heading into the 2016 season, he rounded up some of the sport's big names and relocated them to live and train together in Queens, New York. Assembling choice athletes at one affiliate is an increasingly common tactic some purists still frown upon. But heading into May, Cotler's strategy looks good so far: After a successful Open, the CrossFit Dynamix "superteam" now sits in first place out of the North East and enters a Regionals season where Cotler fully expects them to make a statement (but more on that below).
Beyond CrossFit, Cotler is the most successful GRID coach in the NPGL, and his DC Brawlers are the reigning, back-to-back, and still only champions to hoist the Pinnacle Trophy. As GRID becomes more specialized and builds an identity separate from CrossFit, Cotler is still committed to pursuing success in both arenas, which has led to a packed schedule, responsibility for dozens of athletes, and rivals who would be happy to see his plans falter. And if that wasn't enough, he's also coaching several individual competitors with their sites set firmly on the 2016 CrossFit Games.
I sat down with Cotler and Ian Berger — a BarBend contributor, member of Team CrossFit Dynamix, and himself a GM and former coach in the NPGL — to talk about building a "superteam," balancing egos with training, and their predictions for Dynamix at the East Regional and beyond.
Tao: How'd the superteam start?
Justin: Ian and I started chatting about this almost a year ago, talking about the idea of putting something like this together.
Then obviously, last season happened, then GRID season, and after that was over we started talking about it really seriously. When it started falling into place, when it became realistic, we saw the pieces come together. Becca was in, Amy was in, Christian was interested. Then I had to talk Dave [Charbonneau] out of retirement. After that it was a full-court press on Andrea.
It's amazing how this idea became a reality in such a short period of time. Two months out, we had four people but we weren't sure who the other two were going to be. And Andrea and Dave came on board.
Ian: It was really just a concept, we spoke about it, we wanted to win the Games, and we started playing fantasy sports about who we thought the PERFECT people would be. Then Justin closed the deal on pretty much everybody, I think the final piece was Andrea.
Andrea was the final piece of that puzzle, and that happened maybe three weeks before the Open?
Justin: Three weeks before January, it happened in December. We were still debating who that last female was going to be. We'd had a couple of people fall through, and then at the Move Fast Lift Heavy event, Andrea was there and she discussed it with Christian and Andrea.
Once I heard she was interested, well, I'm relatively persuasive.
Tao: What's that value proposition like? You're asking people who have lives and careers elsewhere to pick up and relocate to one of the most expensive cities in the world.
Justin: Absolutely, the opportunity to do something you're never going to have the chance to do again. To achieve something you may never have the chance to do on your own. If we're being realistic about it? Winning the Games on your own…what's the chance of that? It's brutal.
Ian: Even qualifying.
Justin: Exactly. Out of this group, we've got one athlete out of the six who's qualified for the CrossFit Games individually.
Tao: With a few close calls.
Justin: Definitely. A few close calls with Andrea, with Christian as well, even Ian getting a few top-10s. The way team is going now, though, with Rich going team and winning, you're starting to see a shift in the way people perceive team competition. There's an evening out of respect between the team and individual sides. When we talked about the idea, it's almost selling a dream in a sense.
Ian: There's also a level of credibility that goes into that. The track record of making the Games with teams and winning on the GRID, Justin knows what it takes to be successful. And if he believes this team could win, you have to start thinking, "I believe this team could win."
Tao: You've qualified teams for the Games twice: 5th in 2013, 16th in 2014. Last year was a bit of a GRID and individual focus.
Justin: GRID was the big focus last year, and that was obviously successful. BUt the desire for this never went away, and ultimately when I saw the possibilities, it came back with a vengeance.
Tao: What does Rich and CrossFit Mayhem Freedom winning mean for CrossFit as a team sport?
Justin: It's huge. First and foremost, having a guy like that decide to switch is big just because of the visibility it gives to those events. People have to watch, him and Jason [Khalipa] are two of the biggest names in the sport and it legitimized it.
Now you're seeing some of the best athletes going team. Look at Jamie Greene, she won the Open this year and she's going team, and you're going to start seeing more of that.
As a coach I find team more exciting because of the strategic aspects, it's so awesome and there's so much more prepared strategy that goes into it.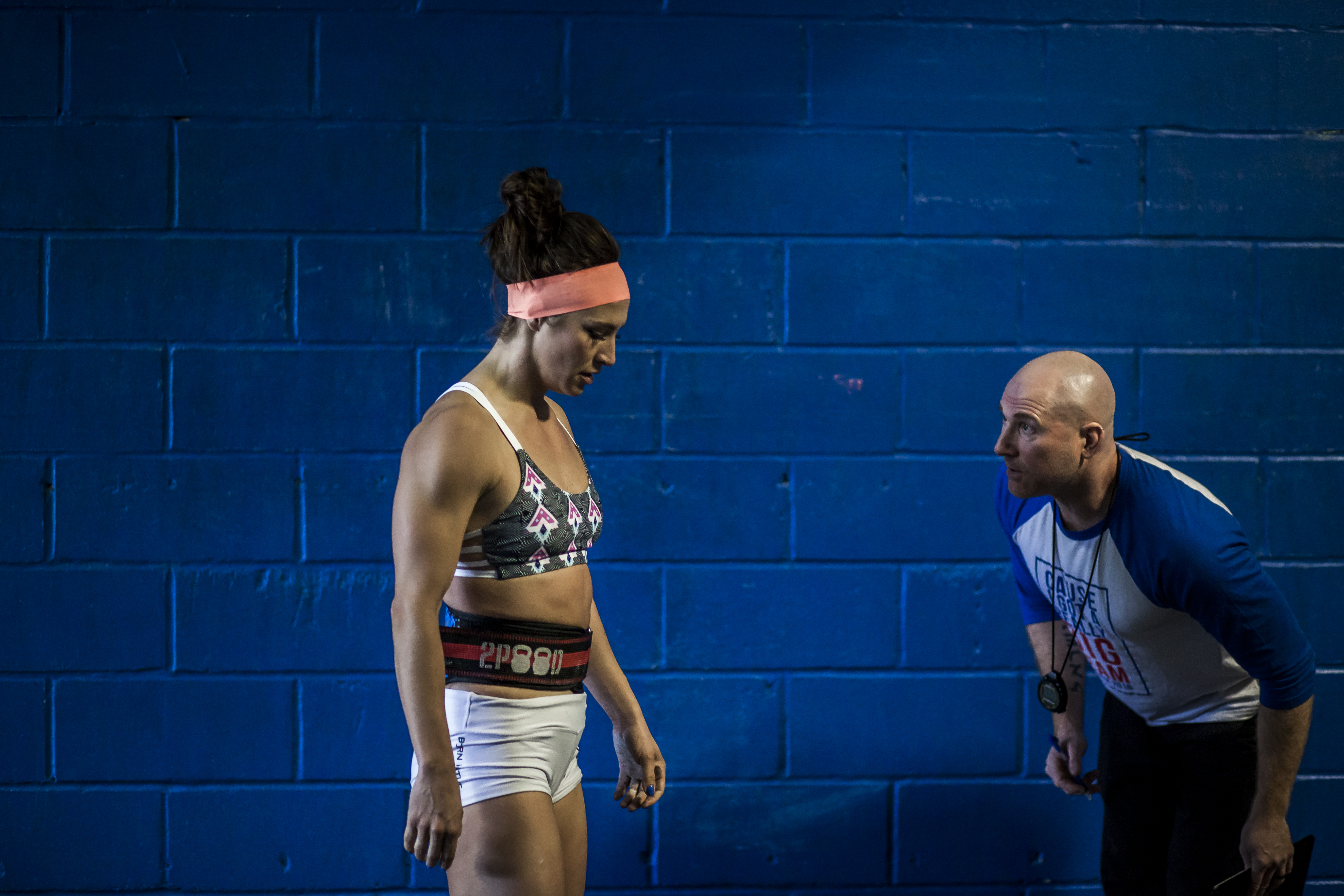 Ian: I'm glad Rich Froning won last year because everyone who goes team now wants to dethrone him. It's the same as individual. When you have someone who's that good, who's holding the title, you just want to beat them.
Justin: And that's purely from a place of respect.
Ian: Absolutely, they're the best, and you want to beat the best.
Justin: The guy is undeniably the best in the history of the sport, but everybody has to lose at some point in time. And why not us?
Tao: What was your team missing in 2013, when you got 5th?
Justin: The experience, without question. Just being battle tested. By the third day there were a couple athletes who were just mentally beat down, and I think it showed in our performance. We came into the last day in third and we had a real chance. Look, Hack's Pack was awfully good that year, they probably were unbeatable. But ultimately for us, I think the biggest thing missing was experience. And now, we're battle tested in the sense that all these athletes in one way or another have been in huge competitions. We've got a bunch of veterans who have been under the lights, and I feel very, very confident in their abilities under pressure.
Ian: We have thirty years of combined experience between us. Everyone's been doing it for five years plus, and Justin's been winning for years, and there's a level of experience there most teams don't have.
Tao: You have to have a weakness this year. What is it?
Justin: Swimming. Which we're going to work on! Being honest, we've got three athletes that are not great swimmers. I think that's the biggest, and aside from that, we're pretty solid. I'd be fishing if I said otherwise, we're extremely well rounded. You're not all going to be the same athlete, everyone brings something to the table. If someone's not fantastic at handstand push-ups, we have one or two or three who are. If someone's not unbelievable at ring muscle-ups, we have another three or four who are.
I'd say right now my two biggest concerns are swimming and then distance running. We will see both, so we're going to put in the time it takes to improve.
Tao: Ian, what's different between Justin's approach to running a team relative to what you've seen before?
Ian: Justin pulled together amazing athletes, but he also pulled together people he knew would mesh as a team personality-wise. Right from day one, we've just gelled, and it's felt like a real team. In terms of programming, he's there 24/7, and attentive to what we need. He's focused on putting us in the most successful scenario possible and setting us up for winning.
In the past, you'll see teams group up or work with their own schedules. This is different because we're all here for one reason.
Justin: I like to think of myself as the player's coach, I'm definitely not "my way or the highway."
Tao: Are you the Phil Jackson of CrossFit?
Justin: I don't know if I'd say that, I haven't won 11 championships! But I feel like my best trait as a coach is that I'm able to get the most out of my athletes, and I genuinely care about them deeply. Beyond that, I love feedback. Programming, for instance, is an ever-evolving process, it's not a perfect science. SOme people may not be able to change, you have to play jazz a little bit. You can't say, "This is it?" because what if it's not working?
You have to be willing to go back to the drawing board, and I think that's one reason athletes respond to me and one way I'm able to motivate without being overbearing. I think.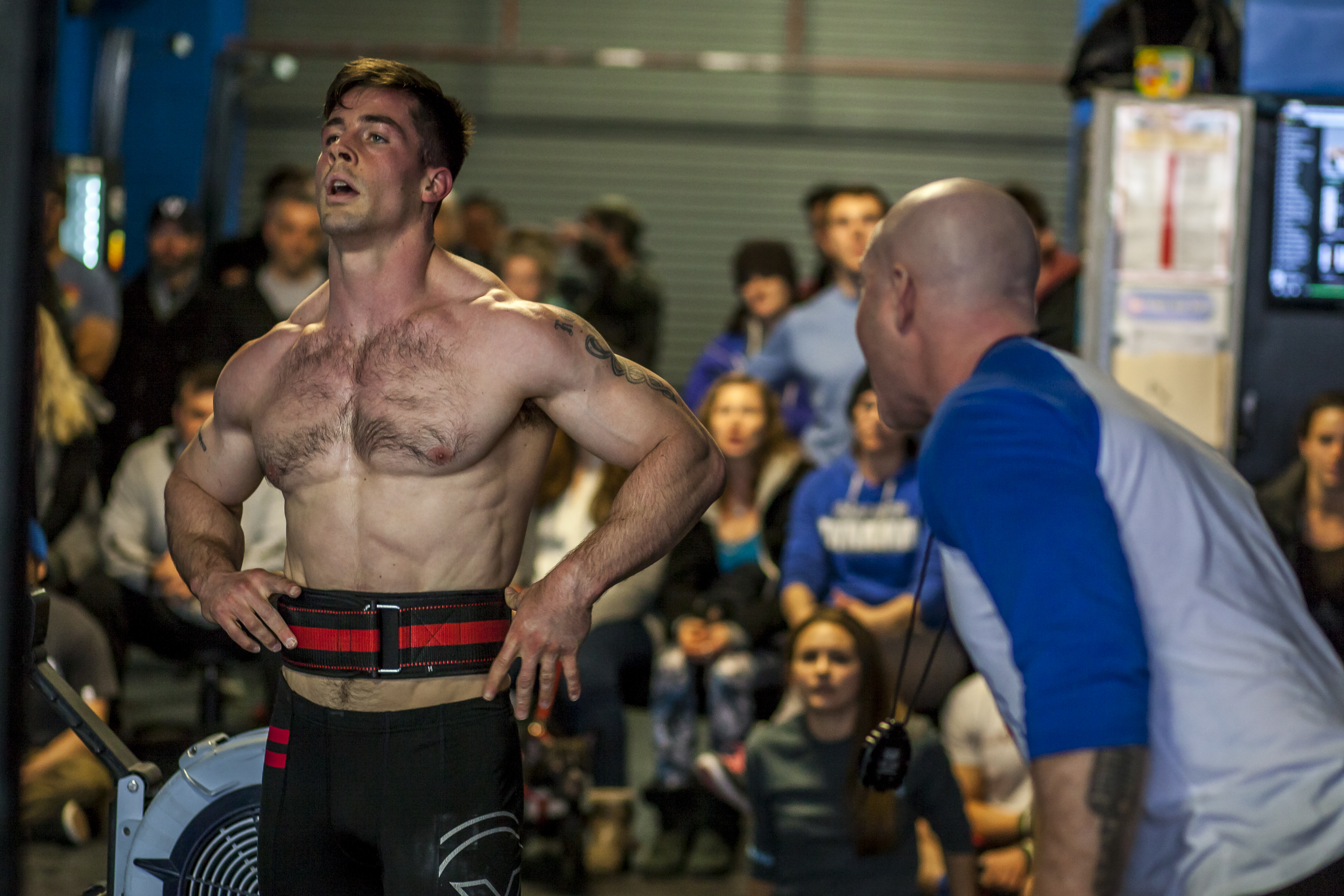 Ian: I think approachability is also vital and overlooked when it comes to coaching. An effective coach needs to create an atmosphere where athletes never hesitate to ask questions or come to the coach with their issues.
Tao: I don't want to get too far ahead, so I don't want to talk about the Games just yet. But I do want to talk about the East Regional. What are we going to see?
Justin: Just being honest, I want to make a statement at Regionals. I want to go into Regionals, and my goal is that when we leave there, everyone in the CrossFit world is blown away. I don't want to limp into the Games, I don't want to finish 4th at Regionals, I want to smash it.
I don't want there to be any question as to who the class of the East Regional is. And if we work hard enough and prepare hard enough, we will be prepared for whatever, and these guys are going to peak at the right time.
We have it in us to put on something special.