Based out of Michigan, Team USA weightlifter Kate Vibert has had an explosive past few years on the national stage for the sport of weightlifting. This year alone, Vibert has demonstrated that her progress is not only moving crazy fast, but she's close to being one of the best athletes in her weight class.
In February, Vibert won the 2018 USAW Junior National Championships in the -63kg weight class. Then in May at the 2018 USAW National Championships, Vibert competed in the [old] -69kg weight class and took home first after a hard fought battle with Meredith Alwine. At Nationals, Vibert also set two Junior American Records in the snatch and total that were previously held by Mattie Rogers, and now stand as records in the newly formulated -71kg women's weight class.
A couple months ago Vibert underwent surgery, and is now on the comeback in her rehab. To learn more about this up and coming weightlifting star (that you should definitely get to know!) we asked Vibert about her current goals, thoughts on the sport of weightlifting, and what she's aiming for the future — check it out below!
BarBend: Outside of your 2018 National Championships, you've had an incredible 2018. What else have you accomplished competing in the sport of weightlifting?
Vibert: I traveled to Uzbekistan in July for my first international competition at the Junior World Championships, where I placed 2nd in my weight class and contributed to our first place women's team.
Author's Note: The video below features Vibert's 100kg snatch at the 2018 Junior Worlds, for those having trouble viewing it on mobile, visit — here!
BarBend: When did you start weightlifting and when did you get hooked? Was there a defining moment that drew you in? 
I started CrossFit in early 2015, and from there I competed in weightlifting for the first time in August 2015. I did weightlifting to benefit my CrossFit performance, but fell in love when I competed nationally for the first time at 2016 Youth Nationals.
I placed 3rd there and that's when I realized my potential. I decided to quit CrossFit to focus 100% on weightlifting — I made big goals for myself that day and I haven't looked back.
BarBend: It's insane how fast you've progressed. What has been the biggest challenge you've faced thus far in your weightlifting career? 
Vibert: The biggest challenge in my career thus far was bombing out at 2017 USAW Junior Nationals. I had plenty of room to make Team USA for Junior Worlds/Pan-Ams, but I cracked under pressure and let that opportunity pass me by. It was difficult knowing I wasn't at the senior level yet and having to wait a whole year to make an international team.
It was a time I questioned what I was truly capable of, and the biggest challenge was getting back to work, putting my head down, and training for the next chance for me to make my big break.
BarBend: You're coming off of a recent surgery, how did that go and how's recovery been? 
Vibert: My appendectomy went great and recovery has been close to perfect! After the initial post-op pains, all I wanted was to get back to the gym. I'm back to lifting now, it's going to be quite the journey to get back to my old self, but I'm determined to get ready for Senior Worlds if I receive an invite.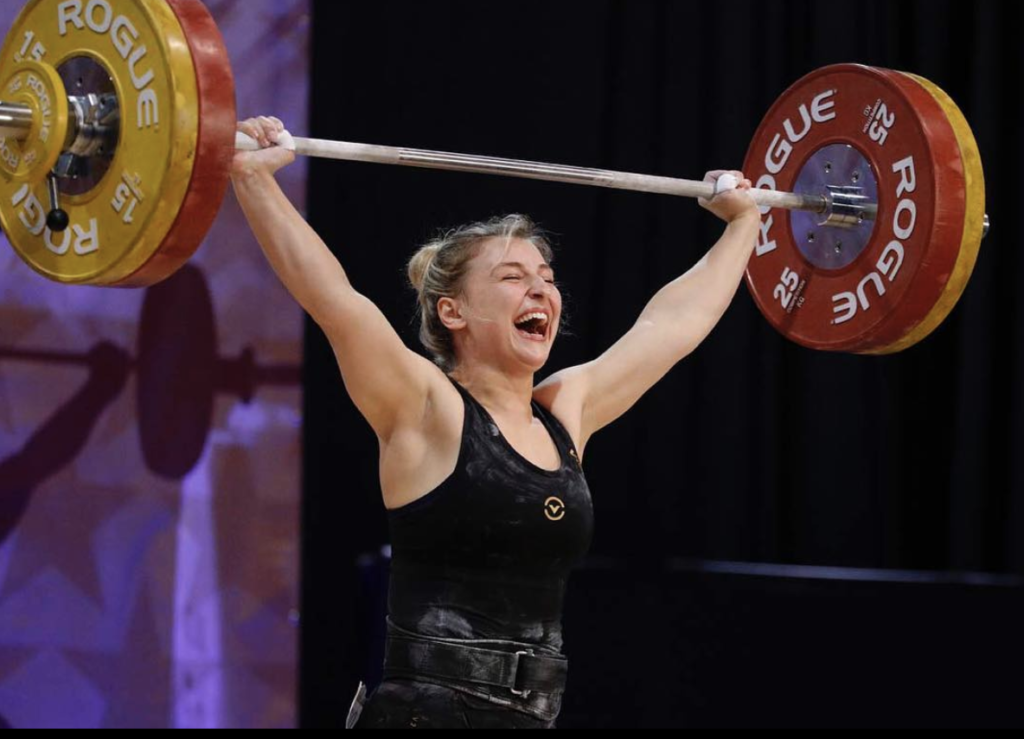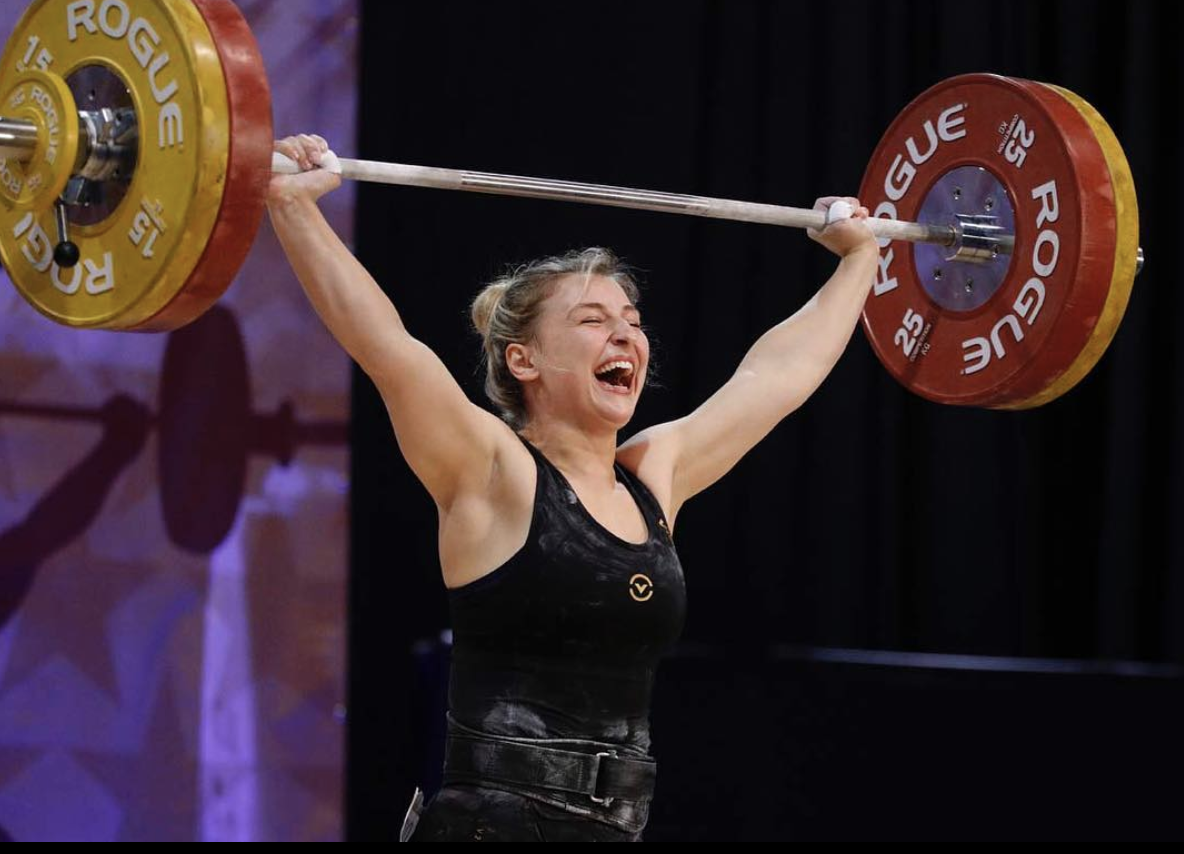 BarBend: You've alluded to it, but haven't disclosed it officially on social media, but will you be making an appearance at the AO3? 
Vibert: My coach and I decided not to go to AO3. We were planning on it, but I had to take 4-weeks off of lifting after my surgery and I will not be ready in time to compete. My lifts are restricted to 70-80% right now, so there is no way I could improve enough in time to improve my total from Nationals or Junior Worlds. We're just sitting tight and watching how Worlds rankings turn out.
BarBend: Will you be attending the American Open Finals? If not, what's your next competition plan?
Vibert: I will not be attending AO Finals. I will be on my honeymoon! We were planning on AO3, Senior Worlds, and then Junior Nationals. If I don't make the team for Turkmenistan, then Junior Nationals will likely be my next competition.
BarBend: Let's talk changes to the sport of weightlifting. What were your initial thoughts about the weight class changes?
I thought the classes themselves were fine [except the 45kg women's weight class, I think that's ridiculous small]. I did think the jump from 64kg to 76kg, and men's 81kg to 96kg, was very strange.
I don't really understand why they would eliminate some of the world's most popular weight classes and force athletes in that position to make either a big cut, or make some serious gains.
BarBend: Objectively looking at the changes, do you think it was a good move for weightlifting? How did you see the change in reference to your personal goals?
Vibert: I don't think the changes did our sport many favors. I don't understand why we have to have "IWF classes" and "Olympic classes". My opinion is that we should have seven proportionate classes in all competitions, so we don't have to change them for the Olympics and leave gigantic gaps between classes.
Personally, the changes did not help me, and I still don't know what my plan for the future is. I will have to choose between a rough cut or a competitive road to move up a weight class.
BarBend: On the topic of the Olympics, do you have any thoughts on the new Olympic Qualification System?
Vibert: I'm honestly not too educated on the new system, as it is incredibly complicated! I think it seems fair enough, but I do think there should be more emphasis on the state of the athlete closer to the Olympics.
I don't think its necessary to start keeping count of points a year and a half in advance, but I also know nothing about weightlifting stats so I'm not going to complain!
BarBend: Speaking of the future. What are your two year goals for weightlifting?
Vibert: In two years, I hope to be a senior American record holder, become a Junior World Champion, and hopefully be an Olympian! I'm honestly just loving the process and trying to improve consistently, and it would be amazing if I made it to the Olympics while doing so.
BarBend: What are your thoughts on Team USA and how they might look for the 2020 Tokyo Olympics? 
Vibert: I think Team USA is looking better than ever. We have arguably one of the biggest talent pools USAW has ever seen, young athletes are showing incredible promise, and the competition is fierce to make Team USA. I think Tokyo 2020 offers USA Weightlifting a chance to shine and prove our place as a competitor on the world stage.
BarBend: Long-term thinking. What are you currently looking forward to in your career, and what's been your top accomplishment of your career?
I'm looking forward to being on a senior international stage, as well as hopefully making it to the Olympics one day. I also cannot wait to see this sport be something that everyone in our country knows about, aka for the general public to know what I'm talking about when I say that I am an Olympic weightlifter.
My biggest accomplishment was standing on the podium at Junior Worlds and helping our team make history with our overall medal count.
BarBend: Thank you for the time, Kate!
Feature image from @katevibert Instagram page, photo by Charlie Riedel.