CrossFit's blog "The Journal" posted an article earlier today that has created quite a buzz in the CrossFit® community. It's a video and article that show off the new official CrossFit Bike. The bike itself has left a lot of athletes questioning if we'll see biking at this year's Reebok CrossFit Games, or even Regional competitions.
The bike is currently being created by CrossFit partner Seven Cycles, a company based in Boston, Massachusetts. According to the organizations, the bike was inspired by CrossFit founder Greg Glassman's love for cycling.
Below is a video that features a glimpse into how Seven Cycles creates their custom cycles and how they're designing the official CrossFit Bike.
The bike starts at $7,950, which is pretty steep for a bike, even being the official CrossFit model. If you're an avid biker and love CrossFit, then you might not be phased by the price tag. Yet, for those who only bike recreationally, I have a hard time seeing athletes wanting to spend nearly $8,000 on a bike. This is a similar price to some very nice road bikes, which typically offer more features than this particular model.
Seven Cycles account executive John Lewis states in The Journal's article that Seven Cycles, "is the top maker of custom bikes in the world." He also points out that Seven Cycle's staff consists of over 240 years of custom bike making experience, which shows in the materials and designs they use.
CrossFit demands athletes to be completely functional and ready for any athletic task. In this respect, a CrossFit bike makes sense, but for $7,950.00, it'll be up to consumers to decide.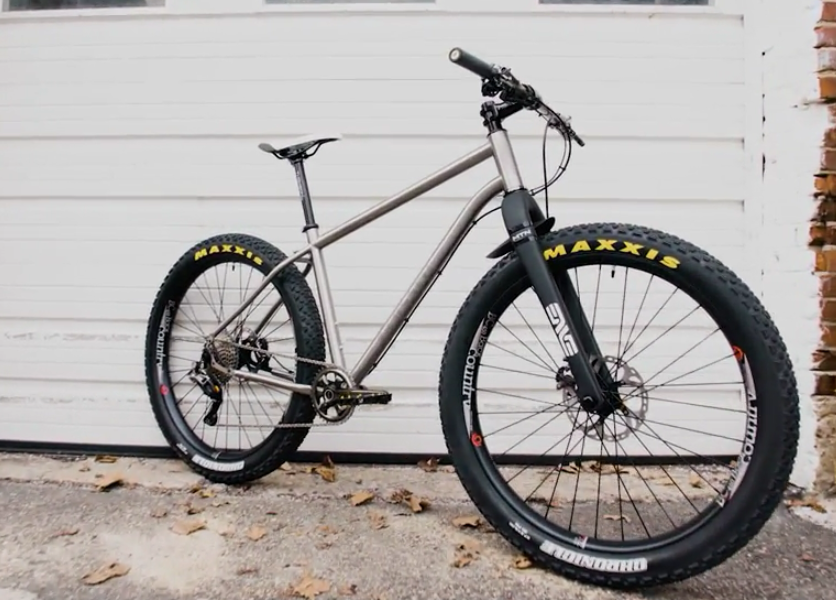 Image screenshot from CrossFit YouTube channel. 
If you're considering purchasing one of these bikes, then check out the features below and the shipping details. 
Details: 
Straight gauge titanium frame
Offered in four distinct sizes
It's sold as a whole bike
Rims are tubeless
Weight: 
Frame: 3.9 lb.
Whole bicycle: 23 lb.
In addition to the features, CrossFit and Seven Cycles point out that every bike is custom made and is created directly after your order. The ordering process takes five weeks, and Seven Cycles will share your bike's order status.
If you're an avid biker and absolutely love CrossFit, then maybe this bike is for you. Personally, I think it's a little expensive, even for a custom bike. What do you think? Could biking make an appearance in this year's Reebok CrossFit Games? 
Feature image screenshot from CrossFit's YouTube channel.