"Mate, it looks like you're in the hurt locker now," James Newbury says to me as I roll up to the coffee shop.
On the shop's patio, Newbury is sitting around a table sipping an almond latte accompanied by the Under Armour Athlete Performance Team. In my head I'm thinking,
"These guys don't even look fatigued, we just rode 32 miles with 5,000 feet of elevation!"
At this point, I'm waddling from the epic level of chafing I received from the bike seat. As I walked to grab a coffee, the whole team shared some words of encouragement and then laughed – I had become the butt of the joke.
The bike ride Newbury and team went on that morning consisted of a 55 mile trek with a cumulative climb of over 8,000 feet of elevation through the rolling mountains of Portland, Oregon. The scenery was incredible and bombing down the hills at roughly 35-40 miles per hour was the perfect mix of terrifying and electrifying.
[Check out chapter one that covers James Newbury's competition prep!]
How Under Armour Pushes Athletes' Performance and Recovery
For artists painting the bigger picture, prep is similar to a rough draft. It's the first pass, it lays the foundation for what's to come and what can be changed to complete a masterpiece. Newbury's performance and recovery are like the following drafts and finishing touches that create his masterpiece, which in this scenario is his performance at the 2019 Games.
If you look around, you'll notice that few companies are equipped with a team that can not only match, but help push an elite athlete's performance for a full workout. It's one thing for coaches to observe and provide recommendations on performance, however, it's another to physically take part in the action and push the athlete.
The Under Armour Athlete Performance Team rode the full 55-miles with Newbury that morning.
On top of working out with him, the UA team equipped Newbury with a bike, the proper gear, and plotted the route they would follow. Newbury asked for hills, and the UA team provided exactly that.
What's most impressive is seeing how well equipped the UA team were for matching every single one of Newbury's asks. The 15-foot whiteboard filled with 3-4 daily workouts went off without a hinge because of UA's ability to accommodate for Newbury and his diverse style of training.
Performance
After the morning assessments described in chapter one, the UA team and Newbury broke for lunch before coming back for the afternoon training session. Newbury is coached by 6x CrossFit Games athlete Michele Letendre who had an agility workout and lift planned for the afternoon.
Compared to the other strength athletes, functional fitness athletes are different animals.
The amount of training, volume, and stimuli that go into their programs are unlike any other athlete. So what does that look like in practice for one such athlete a month out from competition?
Newbury's week of training was absolutely packed with a diverse range of activities. Check out his full week of training below,
Tuesday
Morning: UA Performance Assessments
Lunch
Afternoon: 45-min Agility Work
Late Afternoon: Lifting Session
Wednesday
Morning 55-Mile Bike Ride
Lunch
Afternoon: Lifting Session
Evening: 90-min Swim
Thursday
Morning: Swim, Kayak, and Bouldering
Friday
Morning: 3-hours Gym Work
Lunch
Afternoon: 2-hours Gym Work
Evening: Run
Saturday
Morning: 50-60km Bike Ride + Hills
Newbury explained that his goal as an athlete is to best prepare for every type of activity. This means pushing his personal limits in endurance, strength, and power based activities. The culmination of these three help Newbury remain balanced and competitive.
As evident above, fitness athletes need to train everything, but Newbury explained that it's not always that simple.
"I think training your weaknesses and strengths equally is important. We hear the saying, 'train your weaknesses the most' all of the time, but my weaknesses are not the events that I place highly in at the Games.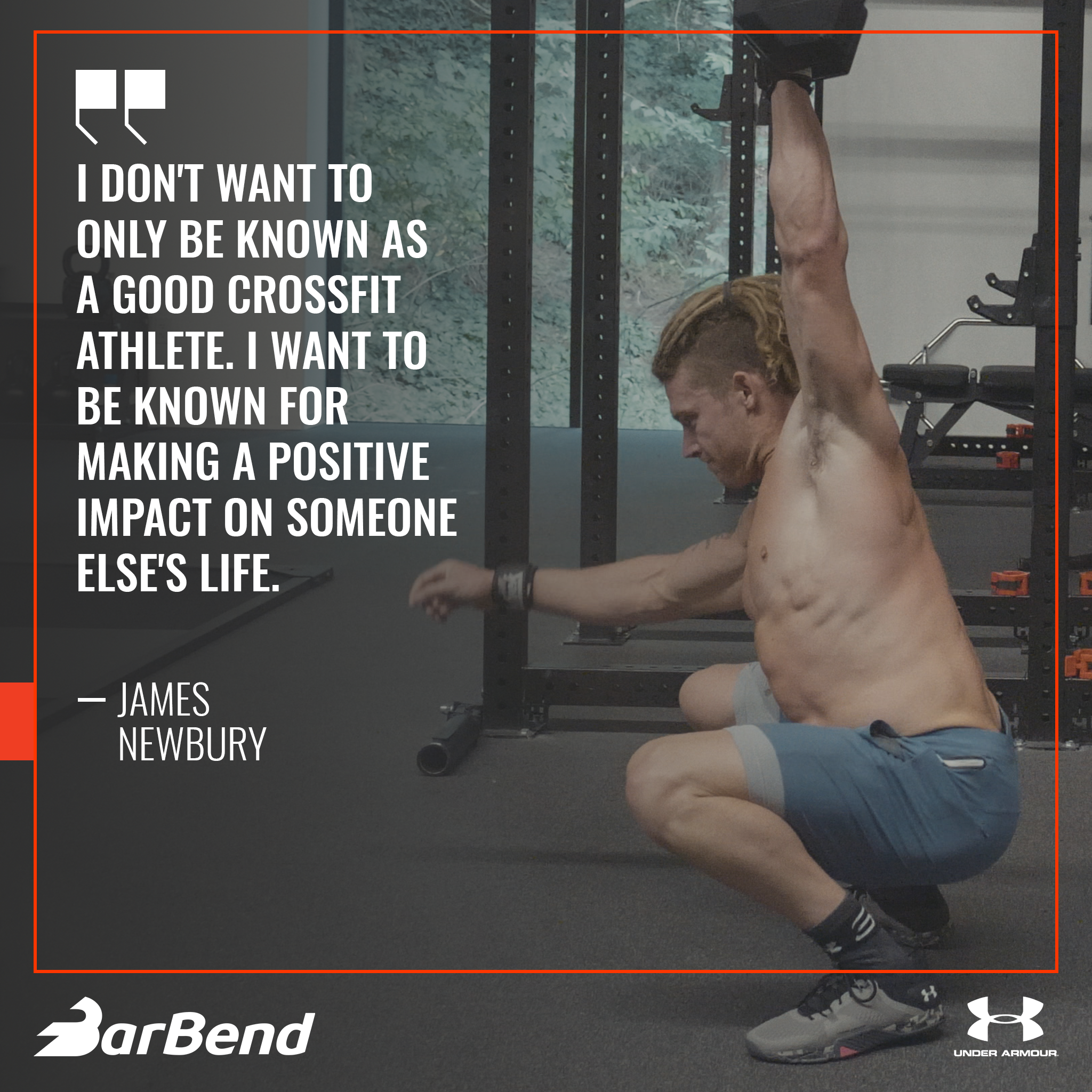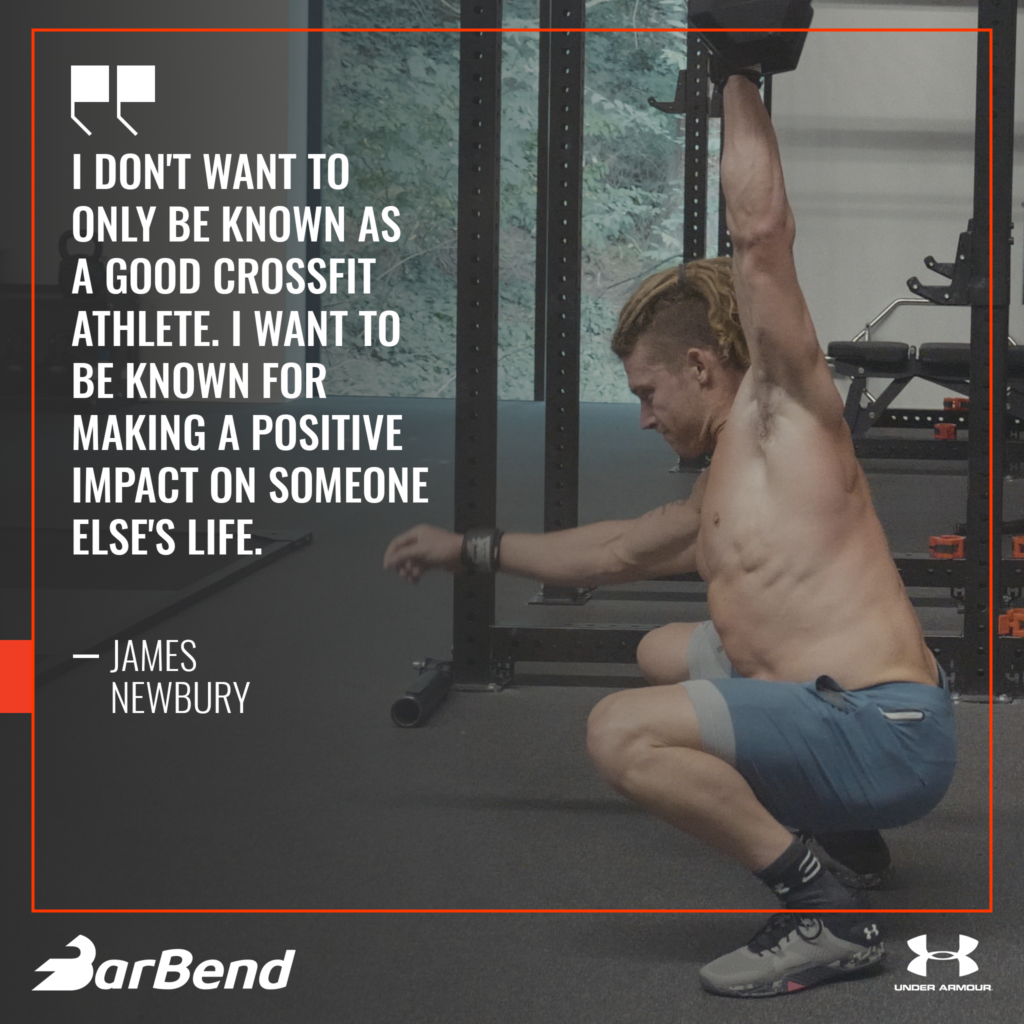 I like to view my training with approach that knows when to favor my best events. For example, I excel in more cardio-based workouts, so I know I can push them to place higher, while my weaker events I simply compete to place decently high in with no expectations."
Throughout all of the sessions above, the UA team helped Newbury along the way. In fact, the UA team was present observing, partaking, providing equipment, and coaching during every activity above.
To say UA cares about their athletes and how they perform under their watch would be an understatement.
Recovery
At the Under Armour Portland Campus, they have a specific room designed specifically for athlete recovery. It's quiet, dark, and has multiple pieces of equipment to assist an athlete physically and mentally.
A high training volume requires ample recovery. One of Under Armour and Newbury's main philosophies when it comes to recovery is that every athlete needs more time to "work in". The concept of working in encompasses the idea of taking set times and modalities and using them for recovery purposes.
Watts explained, "Every athlete can benefit with [working in] more recovery. It's not only essential for acute performance, but sustained performance over time. When athletes visit us, we try to equip them with more recovery tools than they previously had to add into their personal systems."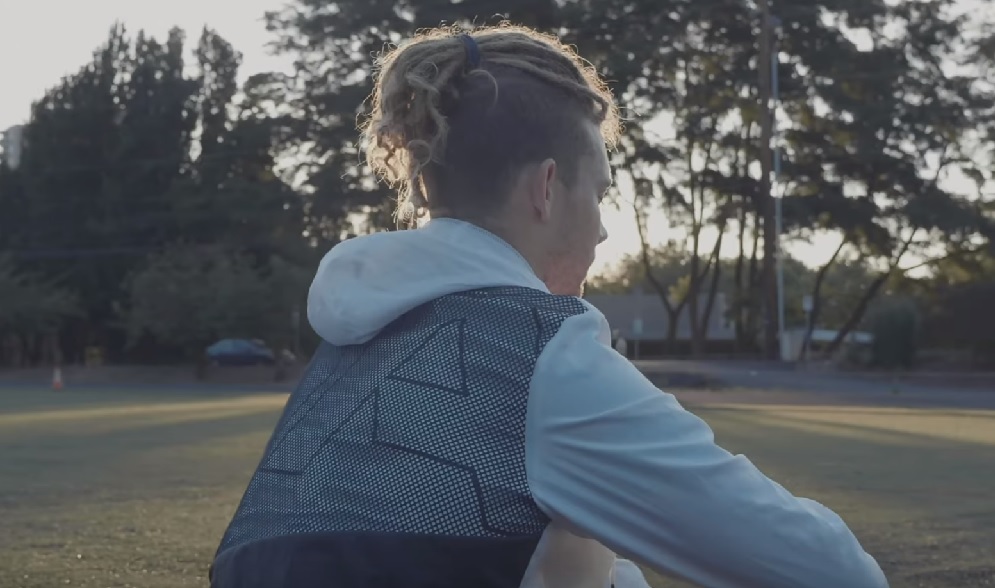 After every training session, Newbury utilized at least one form of recovery and this included things like sauna, massage, or breathing techniques. Due to the high volume and intensity of his training, Newbury needs to be exceptionally mindful of balancing his sympathetic and parasympathetic nervous systems.
Frequent recovery modalities have the ability to increase parasympathetic nervous system activity. This is the side of the autonomic nervous system that is responsible for the "read and digest" hormones, AKA recovery support.
For Newbury and the UA team, some frequently used recovery modalities include things like,
Sleep/Naps
Massage
Infrared Sauna
Recovery Boots
Infrared Light Treatment
Breathing Exercises
Meditation
Under Armour RUSH Gear
Light Manual Therapy
Out of all these recovery modalities, Newbury explained that using breathing exercises is one of his favorites. On active recovery days, he explained that he tries to limit his intensity by keeping all of his breathing through his nose. This helps regulate his exercise intensity, but also improves his body's ability to use oxygen efficiently.
There's no denying the importance of recovery for top-level athletes. In fact, Newbury believes that his frequent "working in" of recovery is one of the main reasons he's able to perform day after day, year after year at his calibur. Newbury told me,
"If it can make you 1% better everyday, then why not do it?"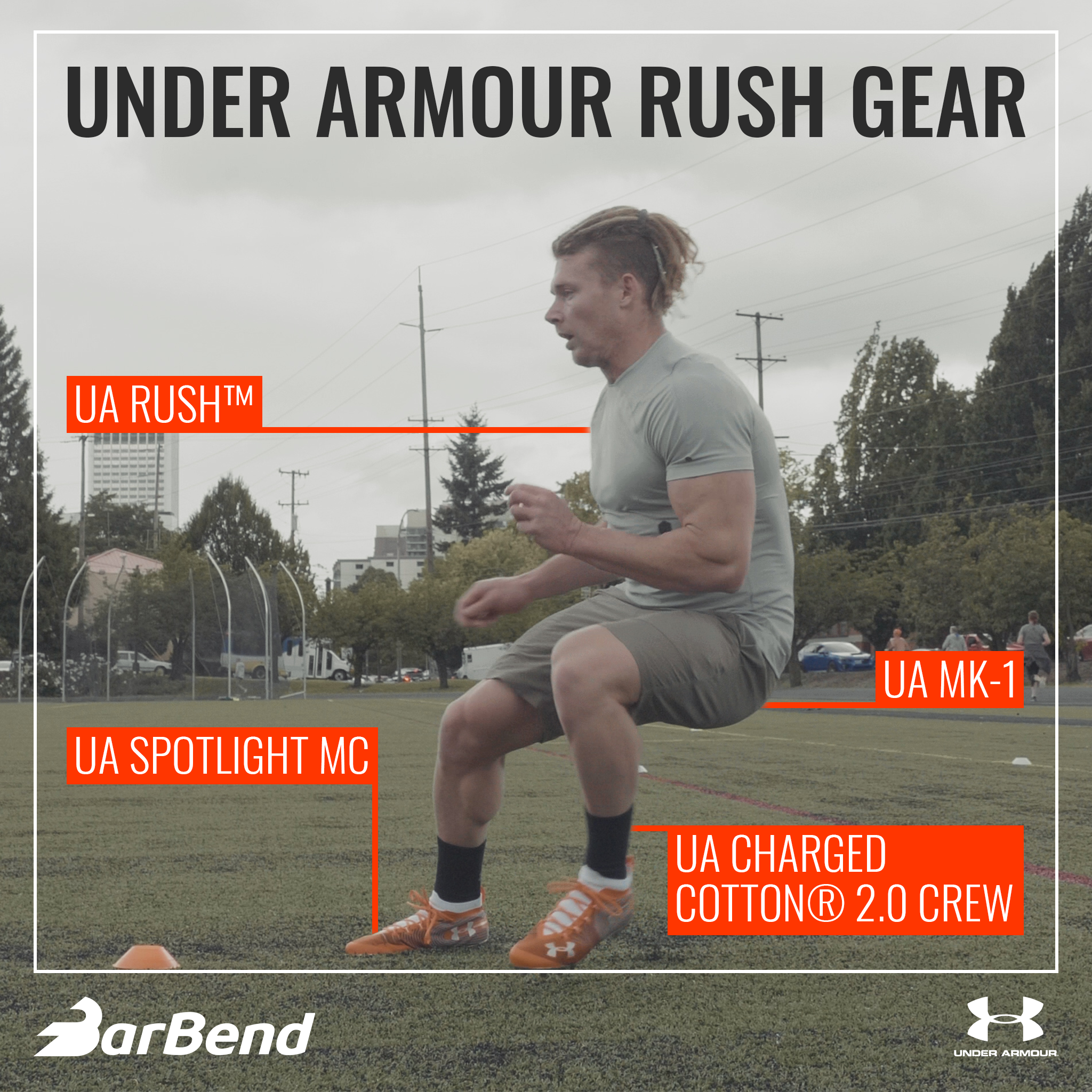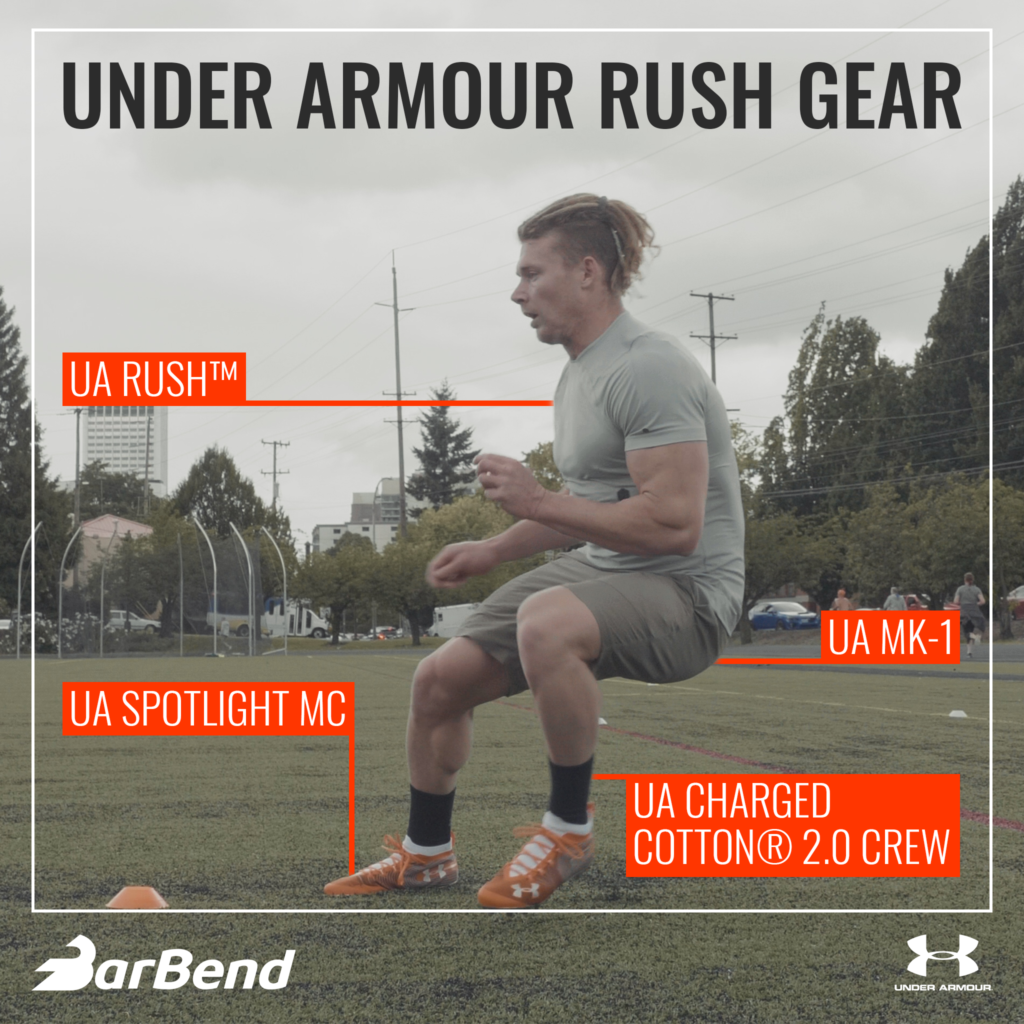 Wrapping Up
A CrossFit Games athlete needs to excel within multiple skill sets to perform at the top level. Newbury understands this and structures his training with the mindset of casting a large net to capitalize on as many activities as possible. In terms of Newbury's overall athletic success, his performance and training is only one piece of pie.
Under Armour not only helps their athletes prepare and recover, but they also dive into the trenches with their athlete. Paul Winsper and Mike Watts of the Under Armour Athlete Performance Team are constantly building intangible experiences in Portland, Oregon, to provide athletes with new training tools, improved mindset perspectives, and much more.