When I was 15 years old, I was an aspiring young athlete, hoping to play sports (basketball and golf) in college. I didn't know much about strength training at the time, and 30 years ago we couldn't just look up a program online, as believe or not, there was no internet.
Myself and a few of the most talented athletes in my county had the opportunity to work with a strength and conditioning coach by the name of Bill Foran. I didn't know it at the time, but Coach Foran would go on to be the Miami Heat Strength coach for 30 years and is now in the USA Strength and Conditioning Hall of Fame.
Coach Foran taught me how to squat, clean, deadlift, and press. He taught me plyometrics and speed training. He put me on a lifting and nutrition program. For months, one day a week, I would go train in his garage so he could watch me. He'd make the necessary corrections, fix my faults, and reinforce good habits.
I look back now and realize how lucky I was to have someone of that caliber coaching me at such an early age.
But even more importantly, I recognize how impactful it was to have in-person coaching and instruction setting the groundwork for the functional movements that would define the rest of my life, both inside and outside the gym.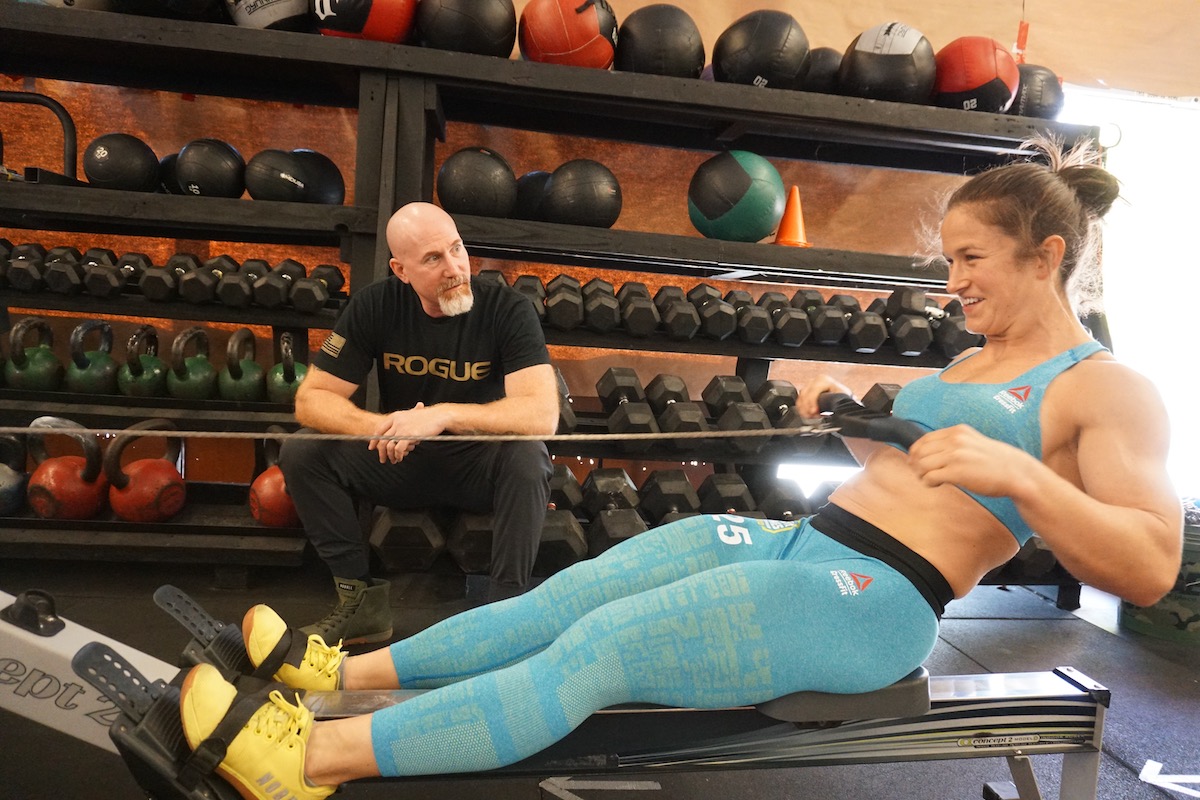 In this tumultuous time, as the world shifts more and more to virtual fitness, will we forget the importance of in-person coaching? Let's be honest. Right now, it's easy to forget. Much of the world is on lock down. Most gyms were closed, are closed, might be closed next week. It's a struggle for any of us to know when we'll be able to consistently go to a gym again.
So I must acknowledge, during this pandemic, technology provides a vast and impressive virtual world of fitness. But while I'm a fan of anything that gets people moving, and I'm sure that dude cheering you on in your "Virtual Fitness Device XYZ" is motivating, nothing can replace the value and relevance of in person coaching and instruction.
View this post on Instagram
Need help with your squat, deadlift, or snatch? Or maybe your swing, kicking, or throwing mechanics? Whatever fitness you do or sport you play, a coach is there to help you unlock your maximum potential by providing the cues and immediate feedback only possible by a keen and experienced eye.
For the past 10 years, I've been fortunate to coach some of the best professional fitness athletes in the world (Kari Pearce, Khan Porter, Tola Morakinyo, Taylar Stallings, Alec Smith, Ryan Elrod, Kelsey Kiel to name a few). The work we've done together, day in and day out in the gym, has been an integral part of their success on the competition floor.
But it's the work I've done coaching Foundations and daily WOD classes to the everyday gym goer at our box (Dynamix Fitness) that has truly been the most special and impactful.
Most people have never been taught how to squat or deadlift correctly. When they walk into the gym, they have no understanding of a clean or snatch. They've never even been put in the proper position for a pull-up or push-up. It's hands-on, in-person coaching and instruction that enable these vital functional movements to be performed correctly. Without the coach's eye to spot faults, and the coach's cues to correct those faults, we'd see nothing but inefficient and improper movement patterns.
View this post on Instagram
Frankly, I'm worried. I'm worried we'll forget about coaches. I'm not talking about the virtual instructor who takes you on an imaginary bike ride through the Alps from your living room.
No. I'm talking about the good, old-fashioned coach, who meets you at the squat rack at 6am. The coach who cares about your fitness, who cares about making you stronger and helping you move better. Because we all need that, don't we?
Editor's note: This article is an op-ed. The views expressed herein and in the video are the author's and don't necessarily reflect the views of BarBend. Claims, assertions, opinions, and quotes have been sourced exclusively by the author.