Honestly, we're disappointed in ourselves that we missed this amazing Olympic weightlifting and diving video shared on the Olympic Channel about a month ago. Granted, we're more than excited now that we found out.
When it comes to weightlifting legends, 33 year old -77kg Chinese weightlifter Lu Xiaojun could be argued to be one of the all-time greats from the last decade. He won a gold medal at the 2012 London Olympic Games, a Silver at Rio in 2016, holds multiple world records, and has won three World Championships. Needless to say, when it comes weightlifting, Lu Xiaojun has done more than enough to make his case as a great.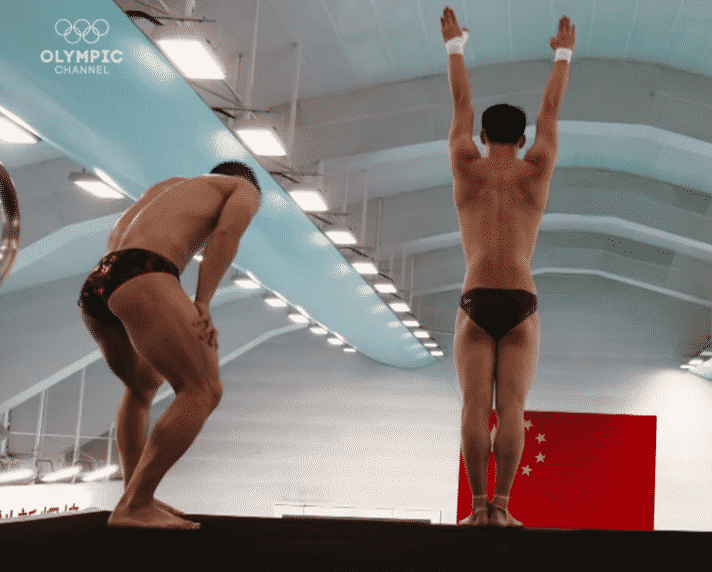 [Throwback to the time Lu Xiaojun snatched an incredibly heavy 180kg at 77kg bodyweight, 3kg over his current -77kg world record!]
On the platform, he's is squeaky clean, but the video below paints a different picture. The Olympic channel highlighted what it's like when a world-class weightlifter and one the world's best divers come together to share their sport, and teach one another.
If you have the time, then I'd highly recommend watching the whole video, it's absolutely awesome. It shows a Lu in an element rarely seen on social media, and spoiler alert, we get to see him eventually attempt an Olympic style dive.
[Throwback to the time in 2014 when Lu Xiaojun overhead squatted a massive 220kg (485 lbs) in training!]
In Lu's defense, it helped that 22 year old Olympic gold medalist diver Chin Aisen had an equally tough time performing the Olympic lifts, and picking up 90kg at that.
As of right now, China is still serving their one year ban due to multiple anti-doping violations. Last week, three of the nine suspended countries had their bans conditionally lifted early, so as the year progresses, it will be interesting to see if China finds themselves in a position to also have their ban lifted early.
Feature image from Olympic YouTube channel.