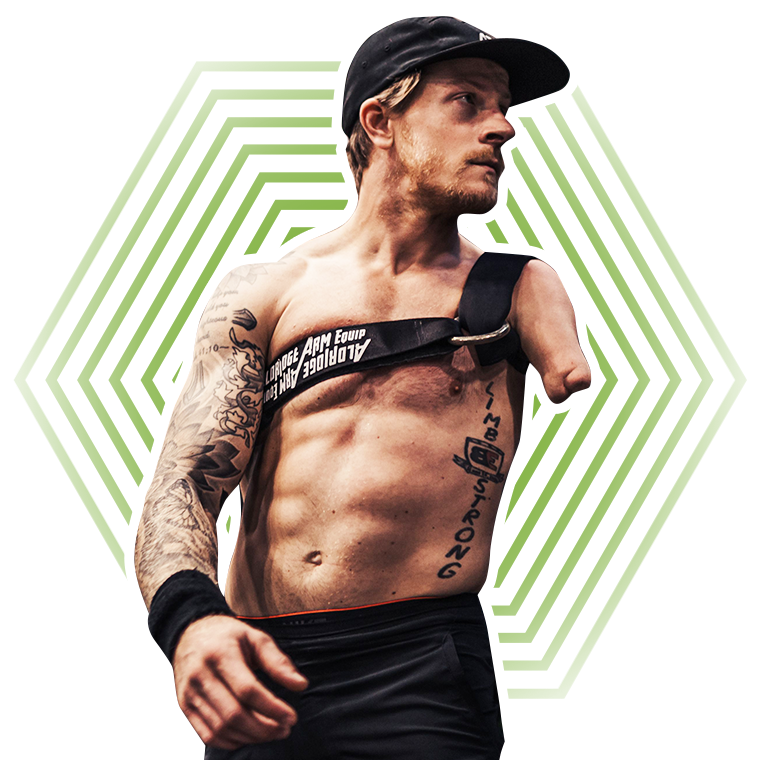 A tragic wakeboarding accident took a 13-year-old Logan Aldridge's left arm, but it gave him a more focused purpose. By age 15, Aldridge penned a book — Beyond Expectations — and founded The Logan Aldridge Foundation, a nonprofit to raise money for children's hospitals.
For most folks, overcoming a life-altering injury, writing a book, and starting a nonprofit would be enough life accomplishments, but Aldridge was just heating up — and it's that drive that landed him on The BarBend 20.
Fast forward to today, and Aldridge is a competitive CrossFit athlete and the Co-Founder and Director of Community of the Adaptive Training Academy — an organization that offers courses to help coaches become better equipped to work with adaptive athletes.
To make CrossFit more inclusive and friendly for adaptive athletes, Aldridge and the ATA team would put on their own event to mimic the CrossFit Games. It was hard work and required a lot of quick thinking.
However, that work paid off. In 2020, CrossFit announced that they were including an Adaptive Division in their 2021 season. Now, Aldridge and the ATA are planning to include 16 different adaptive classes (eight men and eight women classes) in the 2021 Open to allow as many athletes as possible the chance to prove that they're among the elite.