On Thursday, Oct. 13, 2022, insidethegames reported that the upcoming International Weightlifting Federation's (IWF) World Weightlifting Championships in Bogotá, Colombia, may operate two competitive platforms simultaneously.
Moreover, insidethegames' reporting contained several remarks from newly-elected IWF president Mohamed Jalood, who spoke positively about the status of weightlifting as an Olympic event as well as diversity-related successes from the 2020 Tokyo Games.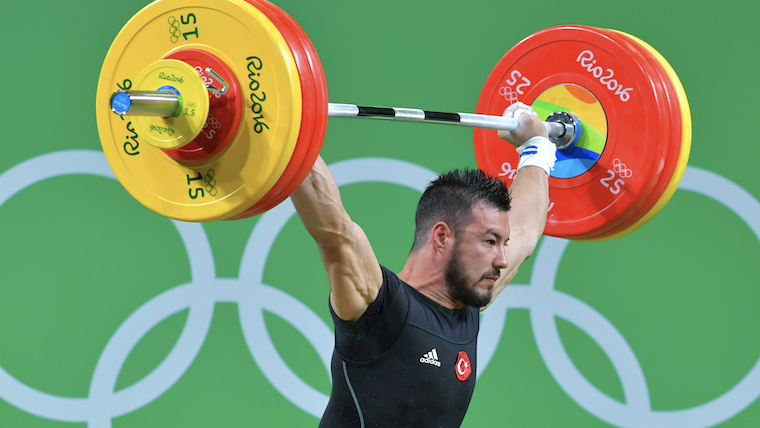 [Related: USA Weightlifting Names Matt Sicchio as New Chief Executive Officer]
Jalood remarked about the apparent enthusiasm for weightlifting, citing that in his nearly five-decade involvement in the sport, he couldn't recall such a high number of entries for a World Championships. Roughly 1,300 lifters are currently on the books for Worlds, though that number is expected to fall.
However, the IWF President also highlighted that the competition in Toyko last summer was among the most diverse in the sport's history in terms of medals awarded to unique countries.
The Tokyo Olympics saw 24 different countries win at least one medal of any color in the discipline of weightlifting. How does that stack up to Games prior, and does it give credence to Jalood's claim that "more and more countries are developing the sport"?
Olympic Medals in Weightlifting by Country (2000-2020)
The Tokyo Olympics undoubtedly saw some exhilarating lifting, and the athletes in attendance made history in more ways than one.
Here's how many individual nations have won medals at an Olympic event since 2000:
2020 Tokyo: 24
2016 Rio: 20
2012 London: 22
2008 Beijing: 24
2004 Athens: 20
2000 Sydney: 23
Note: These values reflect the current-day medal count and do consider athletes who have had their awards retroactively stripped.
Both Beijing and Tokyo saw 24 unique countries take medals in weightlifting. Athens and Rio are the least-diverse Olympics in the sport's modern history but fall only four nations short of the spread in Tokyo.
What It Means
While President Jalood's comments on medal diversity aren't necessarily accurate (if measured by the number of individual countries on the podium), he is correct that the Tokyo Olympics was historically significant.
Several countries, such as Qatar and the Phillippines, saw their first Olympic gold medals ever in Tokyo thanks to weightlifters like Fares El-Bakh (96KG) and Hidilyn Diaz (55KG).
The diminished presence of high-performing countries like Russia and North Korea in Tokyo may have created space for other nations to secure podium slots in their absence.
Russia and North Korea were the third and fourth-winningest countries in weightlifting at the 2008 Olympics, but neither had athletes present in Tokyo.
Moreover, Jalood told insidethegames that there have been zero positive drug tests from the 2020 Games over a year since the competition wrapped. The IWF does report on athletes who have been sanctioned in accordance with policy violations but does not strictly specify during which in-competition (IC) event an athlete was apprehended.
Weightlifting has long been under scrutiny by the International Olympic Committee for its haphazard approach to policing the use of illicit performance-enhancing drugs.
On the Horizon
The IWF President is optimistic about the future of weightlifting. While the medal table at the Olympic level may not yet be quite as broad as he claims — China won more than double the medals of any other country in Tokyo and as many golds as every other country combined — the data does appear positive overall.
insidethegames notes that the IWF expects the finalized athlete roster to fall somewhere around 800. Still, a surge of interest strong enough to prompt the organization to address its competition format is anything but a bad omen.
The 2022 IWF World Weightlifting Championships begin on December 6 in Bogotá, Colombia.
Featured Image: photoyh / Shutterstock