"It's a whole different feeling, or way of being, knowing that you walk in the place and you're strongest one there."
These words, spoken by Jerry Pritchett, open the trailer and set the tone for the mini documentary Be Legendary, which promises a behind the scenes look at one of the world's strongest men.
Between gorgeous slow-motion shots of Atlas stones and deadlifts, the preview is interspersed with clips of the 36-year-old's struggles outside of strongman, like balancing his full-time job as a metal fabricator and his duties raising a family.
But there's no getting around the fact that this trailer really, really looks like a commercial for the supplement company ALR Industries, which appears to have a pretty vested interest in being placed front and center in this trailer.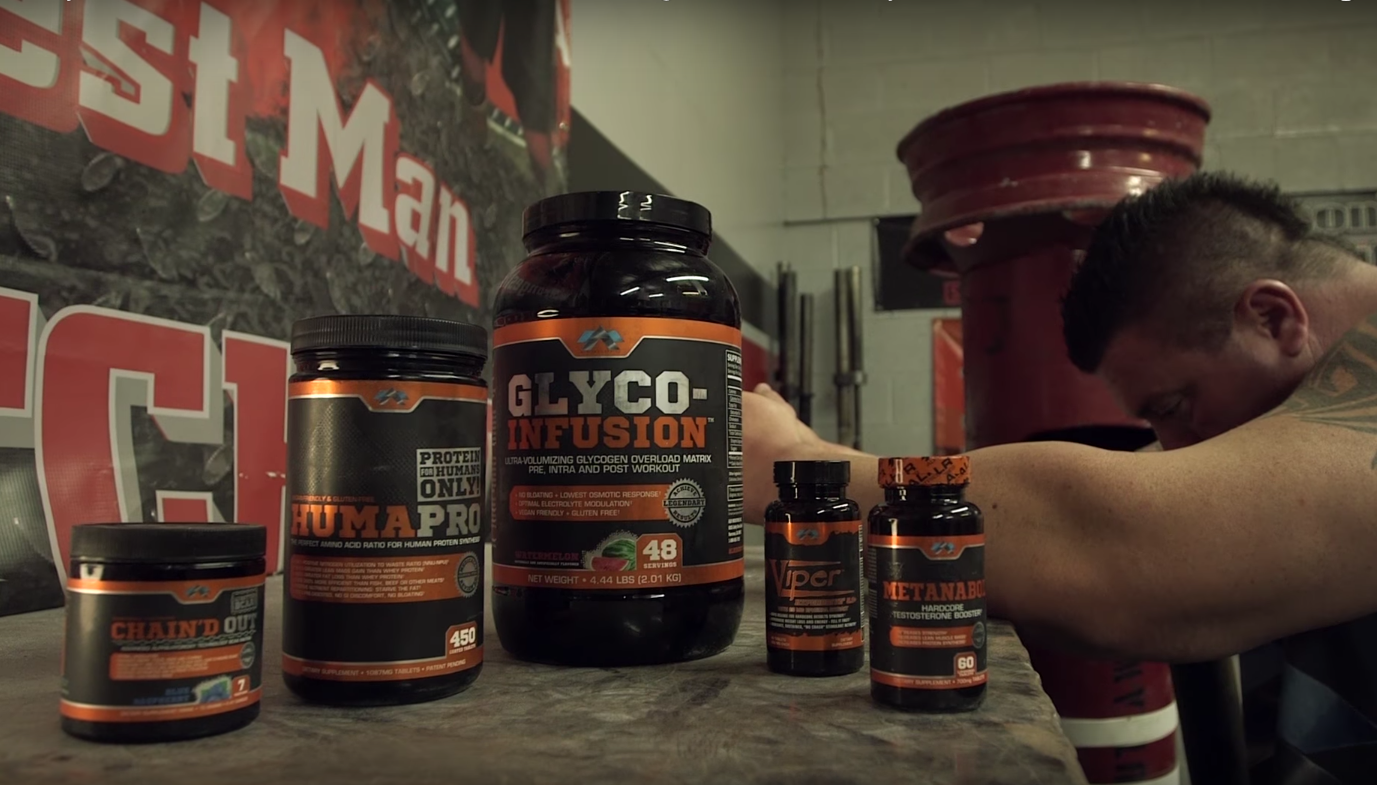 Image via Generation Iron Fitness & Bodybuilding Network on YouTube
OK, guys, we get it.
But Pritchett is a subject worthy of a documentary, and is known as something of a hybrid athlete who is especially interested in bridging the gap between strongman and powerlifting. Last year alone, he set American (USPA) and World (IPL) Record 914 pound deadlift on May 1st in Salt Lake City, Utah. (Fun fact: He was also the 2014 Mas wrestling champion at Mr. Olympia.)
When BarBend caught up with Pritchett for an interview last year, he discussed how he starts his strength career as a powerlifter at the age of 15 and couldn't escape his conclusion that powerlifting complements strongman.
I tell a lot of these guys, guys who just want to do strongman and don't want to do anything else, the two will build each other. The strength you build in powerlifting has a huge carryover in strongman, and the dynamic movements we do in strongman make big improvements on the platform. When I started doing strongman, my three power lifts went through the roof.
We're unsure as to how long this "mini documentary" will be, but we hope we're in for more insight into his hybrid training style.
Featured image via Generation Iron Fitness & Bodybuilding Network on YouTube