Kendall Vincelette isn't like many of her elite CrossFit peers.
When they show up to Wodapalooza this February, the other elite CrossFit athletes will undoubtedly have a team of coaches and handlers in tow. Vincelette will not.
The 26-year-old doesn't have a coach. She doesn't have a weekly RMT or physical therapist she visits. And she doesn't have a mental coach or nutritionist. Heck, Vincelette doesn't even follow a specific nutrition plan.
Yet, the full-time grad student studying nursing anesthesia at Minneapolis School of Anesthesia, is currently sitting 11th in the world after three weeks of the CrossFit Games Open.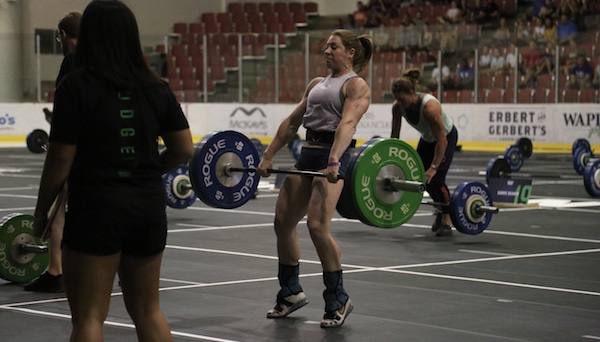 "I just really love working out and getting better," she said casually.
The five-foot-two Vincelette admitted she's only a little bit surprised to be sitting 11th after three weeks. Though she's relatively unknown, she has been honing her skills and competing for years.
Vincelette competed as an individual at the 2015 West regional competition and then with a team at the Central Regional in 2017. Last year, she finished an impressive 49th in the Open worldwide, and placed 6th overall at the Granite Games.
While placing in the top 20 in the world during the Open this year is her ultimate goal—as it would earn her a berth to this summer's CrossFit Games—her progress to get where she is hasn't been as intentional as many other CrossFit Games hopefuls.
"I wasn't sure if I was going to keep competing, but I just keep getting better at the movements, so I figured why not," she said.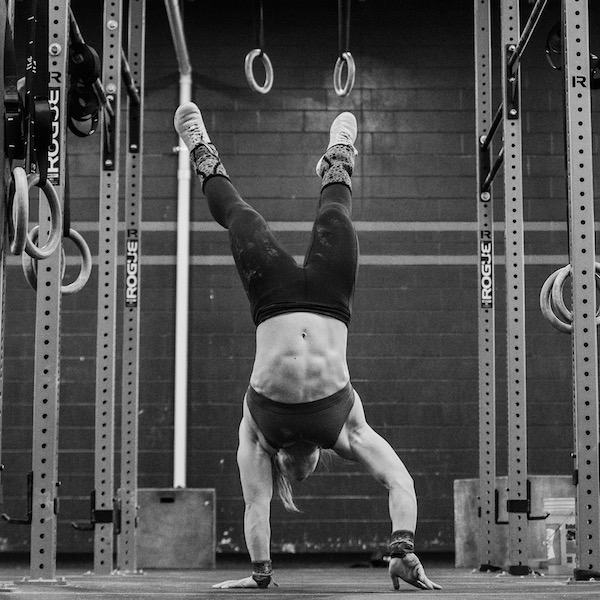 Getting better at the movements is an understatement. Vincelette has become nothing short of elite at the movements simply by following Ben Bergeron's CompTrain program and working on her weaknesses on the side.
"I have a pretty good idea what my weaknesses are, and I attack them pretty hard. Legless rope climbs used to be a weakness, but I worked on them a lot and now they have almost become a strength," she said.
Another one of her strengths is her mental toughness.
"It didn't used to be. I used to break down in the middle of workouts, but now I can really find that dark place, and once I'm there I feel like I can push through anything," she said.
Again, she acquired this skill on her own. And through listening to podcasts.
"I love Ben Bergeron, and I listen to his podcasts and I really like what he says about mental toughness. And CrossFit is really all about mental toughness," said Vincelette, a former competitive swimmer.
And when you consider her busy schedule, it's evident that time management is another area where Vincelette excels.
She trains for two hours in the morning—starting at 5:30 a.m.—and then heads to school for the day. If she doesn't have too much homework, she trains again in the afternoon, but school is the priority, she explained.
What about fitting in all-important meal prep?
Again, Vincelette is more casual than most.
"I don't count carbs or macros. I just kind of try to eat a clean diet and carb load around my workouts and stay away from processed foods," she said. "I did follow RP for a little while, but it was impossible to know when to eat because I was (often) up for 24 hours then working as a nurse. So now I just try to eat well."
Judging by her current place in the world, her intuitive approach to nutrition obviously isn't hurting her.
Though she's sitting pretty, Vincelette isn't counting her chickens before they hatch.
"It'll be workout dependent," she said. "There are still some things that could come up that could hurt me, like rowing…So I'm hoping it'll be paired with gymnastics. Something like chest-to-bar pull-ups, or bar or ring muscle-ups."
But even if that doesn't happen, and even if she doesn't end up in the top 20 at the end of the Open, she will take it in stride.
"The Games is a goal, but it's definitely not the only thing. I have a life and my career is really important to me. But ultimately I want to do both, and I think I'm capable of doing both," she said.
All images courtesy of Kendall Vincelette