In 2016, CrossFit Games athlete Marcus Filly sold his CrossFit affiliate and signed a non-compete clause preventing him from opening a gym in the area for at least one year.
Filly found himself without a physical location, forced to find a way to continue to service his clients, and continue to build his client base before he was allowed to open OPEX Revival in San Rafael, California.
Sound familiar?
"It kind of forced my hand, just like how COVID(-19) is forcing gym owners to go remote now," he said. "I was forced to do exactly that in 2016."
At the time, Filly had a small online client base, who accounted for about 10 percent of his clientele.
Today, just prior to COVID-19, 80 percent of Filly's clients were already purely online clients, while the other 20 percent trained with him at his gym in California.
In recent weeks, Filly has, of course, shifted his on-site clients to become online clients, as his facility is currently closed. For the most part, the shift has been seamless, Filly said, because these clients were never paying for a facility, per se. His clients have always been paying for an individual training program and monthly lifestyle consults with a personal coach, which hasn't changed amidst the pandemic, he explained.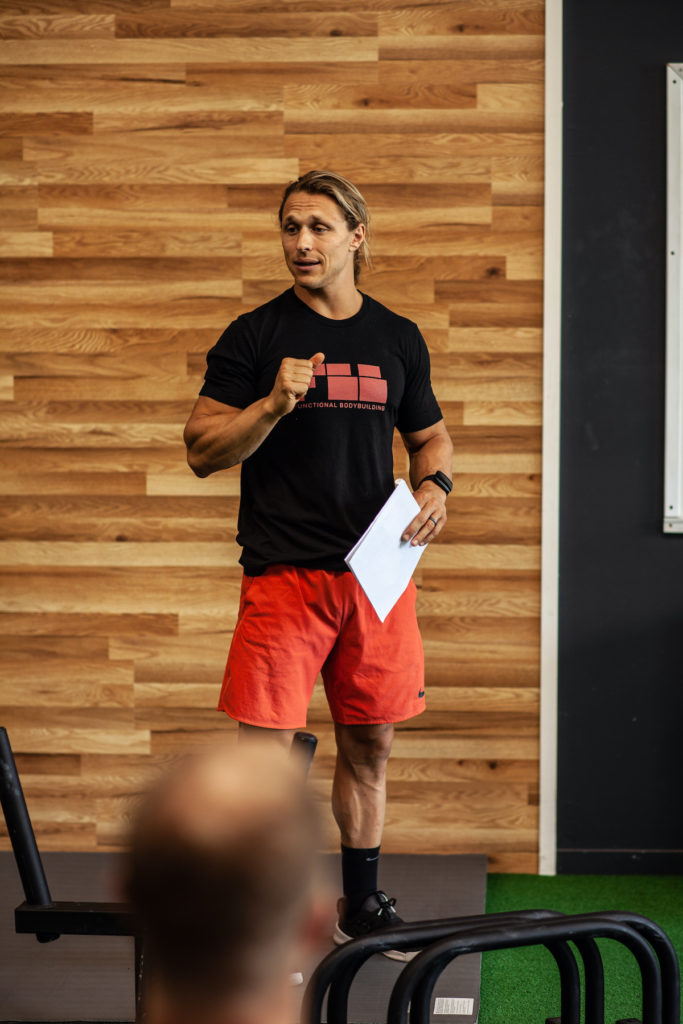 "My on-site clients were also already getting access to the same virtual services as my remote clients (including the TrueCoach app for delivering programming), so the only difference was that the bulk of their training was done in front of us on site," he explained.
As a veteran of online coaching, Filly offered these three tips to coaches and gym owners, who have recently overhauled their business from in-person to online.
Tip 1: Focus on the Human Being
One of the biggest mistakes Filly said he sees remote coaches make is becoming so consumed with writing a perfect training program that they forget to take the time to get to know their clients' individuality.
"You put a coach behind a keyboard, and it gets super easy to become focused on just the programming, because that's the product it seems you're delivering. It's how you're expressing your knowledge—through a written program—so they get too focused on the details of the program," Filly said.
Thanks to years of coaching experience, and the education he received through OPEX, Filly has learned there's more to it than the training program, even with online clients.
"The reality is, when you're coaching people, the service is really about the relationships, so you still need to build a strong connection with the client. Lots of people lose sight of that…It can be as simple as sending someone the right text message even," he said.
In Filly's experience, there are always about 10 percent of people who need a little extra care, attention and motivation, so you need to pay close attention to those clients now more than ever, he said. And this can't be done just via a group workout, he explained.
"If you're running a group class online kind of thing and someone comes up with a challenge, and you don't have a personal connection to help them, they're going to be like, 'I'm out of here,'" he said.
Filly added: "It just comes back to really establishing good communication systems to let the client know they're going to be supported and they're receiving good information and you're going to navigate whatever obstacles that come up with them in the upcoming weeks. If they don't feel connected to their coach, they'll think, 'I don't think this is worth it.'"
Tip 2: Create Self-Sufficient Clients
Filly admits transitioning clients who originally signed up for in-person coaching does have its challenges.
"Some people have the mentality that they go to the gym to get taken care of. Their thinking is to just get to the gym. They go to the gym to be guided," he said. "Those people like getting to see their coach several times a week and now they have to learn what it's like to see their coach maybe once a month on Zoom."
These people need more education and self-accountability, so they can become more self-sufficient, Filly explained. When a client is educated and understands the concepts and philosophies behind their training, they'll be able to have success even when their coach isn't there to hold their hand.
"COVID-19 reinforces the fact that a lot of clients aren't self-sufficient. So I think we all need to be doing a better job at teaching self-sufficiency. That doesn't mean clients need to do it on their own. It's more about helping them become real thinking consumers and athletes," Filly said.
He added: "With remote clients, this is really important or else you have no idea what they're doing, so you have to address the philosophy and theories, so they have a better understanding of what they're doing and why."
If they're too self-sufficient, won't they stop valuing my coaching?
Many personal trainers and fitness coaches are scared to create independent, self-sufficient clients, as they assume these clients might no longer need them if they become knowledgeable themselves.
While Filly acknowledged this can happen from time to time, it's certainly not the majority of people.
"I know what I'm doing, but I still appreciate having a coach to correct my form," said the experienced coach and veteran athlete. "If you empower people and educate and teach them, usually they'll just want you more and more coaching."
When Filly has lost a client here or there who thinks they can do it on their own, they often still end up referring new clients to him, he said. Other times, they try coaching themselves for a while and eventually return to him.
"And also, if I can educate someone to be able to think for themselves when it comes to their fitness, then that's a really great gift to give someone," Filly said. "That person might not be paying me $300 a month anymore, but in my experience, they often come back because they realize they still want the accountability."
Not only that, it takes years for someone to get to a point where they think they can program and coach themselves, he explained.
"You have to put in so much energy to get someone to that place. It doesn't take months. It takes years," he said. "So it's really not something to worry about."
Tip 3: Embrace New Opportunities in Today's Climate
While most coaches and small gyms right now are focused on retaining current clients, Filly pointed out there are still opportunities to build your client base even amidst a pandemic.
"Gaining new clients, I think, is just about learning the psychology of someone who is inside stuck at home and not able to go anywhere," he said.
Brianna Lamb, another OPEX coach who coaches at Filly's gym, agrees.
"There are hundreds of thousands of people without a training facility right now," said Lamb, who has 65 clients she's currently working with remotely.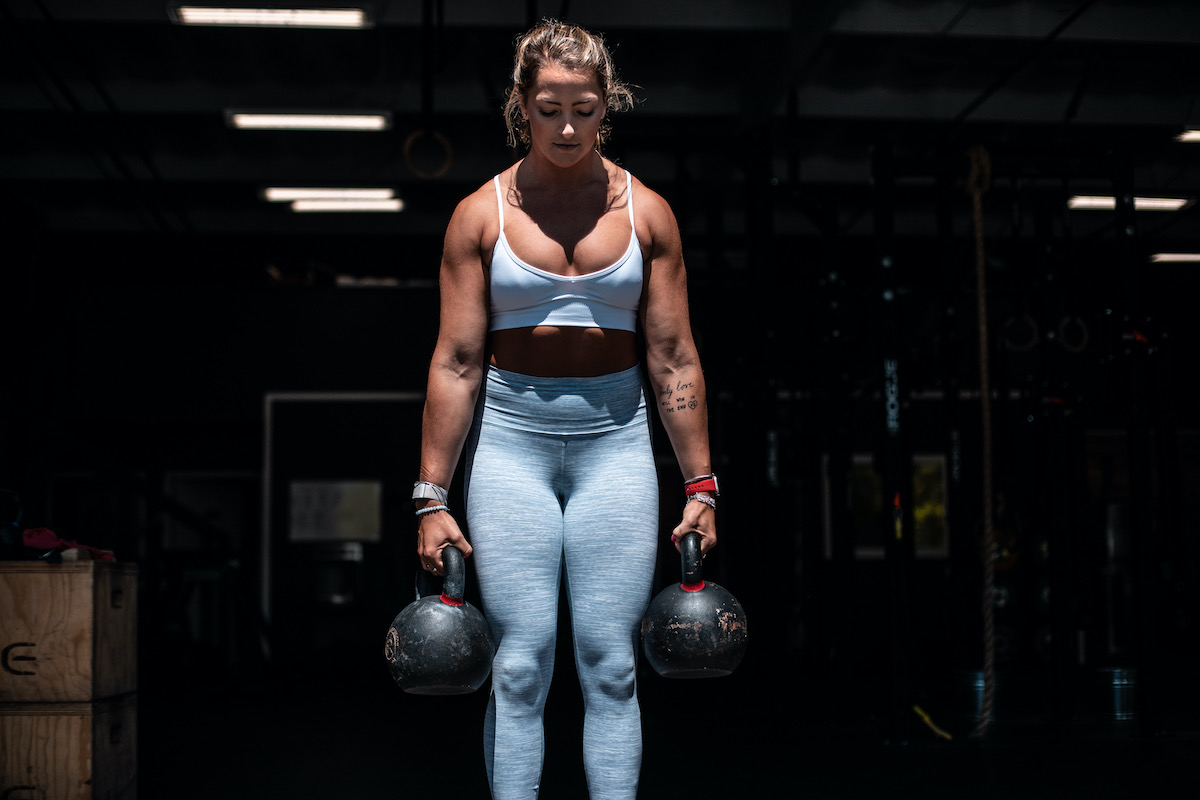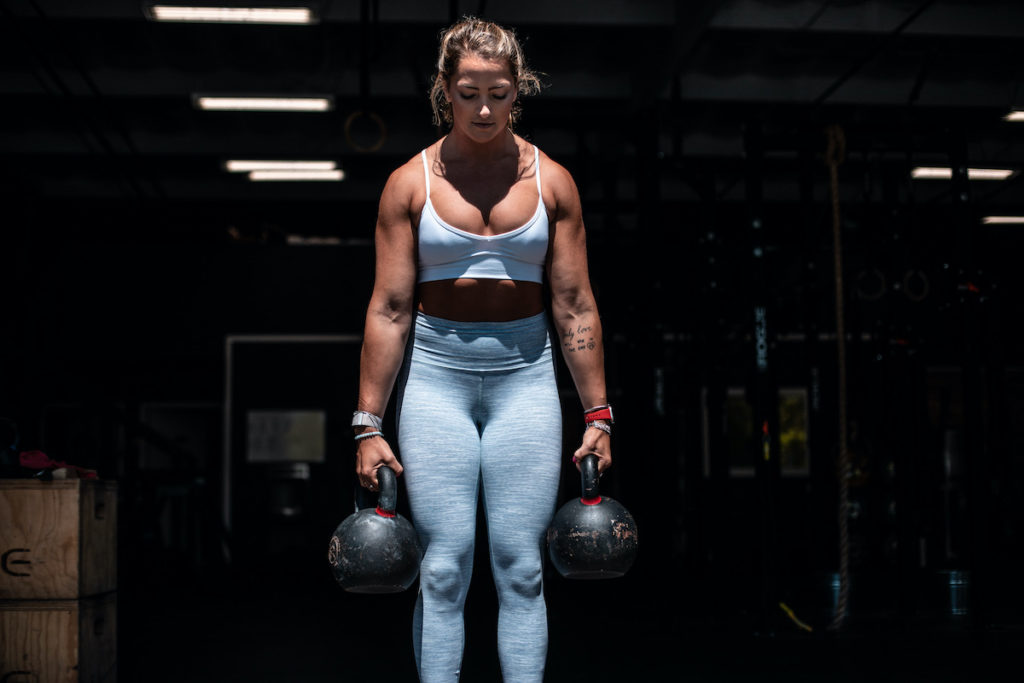 She added: "There's a huge space to create a lower barrier of entry. To get people working out, who were scared to look stupid or silly at the gym. If you can build trust with them, then there's a huge opportunity right now to bring them in."
Lamb has seized this opportunity and has managed to pick up five new clients since OPEX Revival closed their physical space due to COVID-19.
But where Filly really sees the real opportunity for online coaching right now is through individual program design, as opposed to generic at-home group programming.
"Everyone is offering online group workouts right now, so that's a really competitive market. If you're going to play that game, you better play it really well, offer the best workouts and the best user interface," he said. "(Where I see the opportunity is through) connecting with people and delivering a personal coaching service. Speak to the value of having a personal coach at this time versus just another workout service."
Filly added: "It's troubleshooting time, but I think the most successful coaches will be providing individual coaching, where the client has someone to help them create the right space and energy for (their individual needs)."