This past weekend on January 21st, the Nike Romaleos 3 finally dropped and released for the public. The lead up to the final Nike Romaleos 3 release has been anything but boring.
There were the first looks and sneak peaks back in May, then new color schemes continually hinted at by different athletes, and even the early posting on SportChek's website.
Want to find the best weightlifting shoe for you? Take our weightlifting shoe quiz to find out which brand and model you should try!
Needless to say, these shoes have built more hype around their release than most lifters we've seen lately.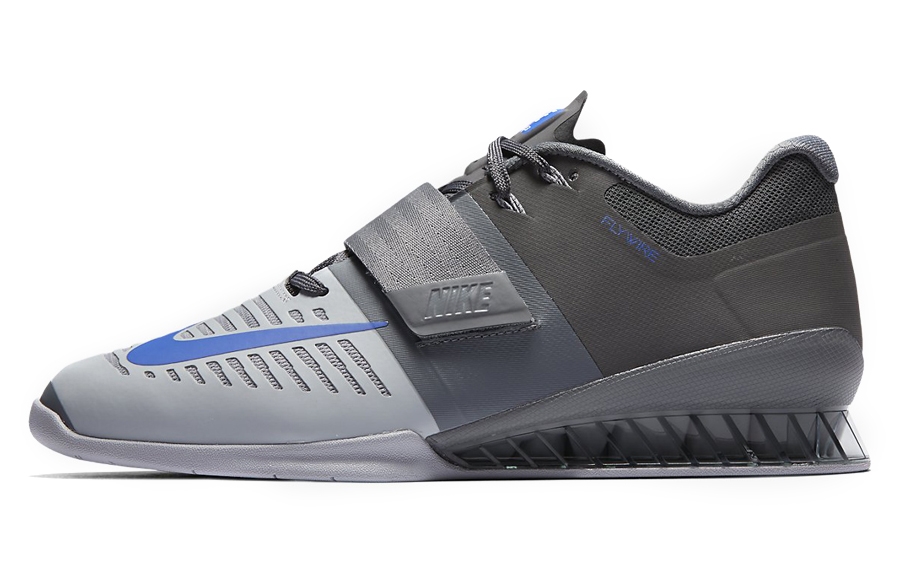 Photo: RogueFitness.com
The shoes are currently available on Rogue Fitness for $199.95 and Nike for $200. They come in multiple color schemes for both men and women. Below is a list of the lifter's features from Rogue Fitness and Nike's website.
Synthetic leather reinforces mesh on upper for support and breathability
Flywire cables and nylon midfoot strap offer dynamic lockdown
Two interchangeable insoles provide soft or firm support
Honeycomb TPU plate for lightweight stability during weightlifting
Solid rubber outsole provides durable traction
20mm offset allows natural movement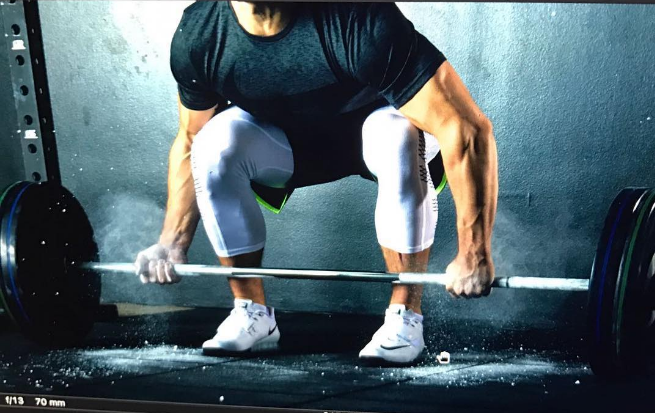 Photo: @Hogberglukas Instagram page. 
What may be the most exciting change to this lifter is the addition of the signature Nike Flywire. The Flywire is supposed to provide a lifter with a light breatheable shoe. It will be interesting to hear from multiple athlete's reviews and thoughts as they're now available for the public.
Another difference between the Nike Romaleos 3 and the 2s is the width of the shoe. The Romaleos 3 are skinnier than the previous Nike Romaleos 2.
Each shoe still comes with two different soles: soft and firm. A lot of athletes really like the choice between two soles, as they can then choose their preferred firmness. Another similarity between the Romaleo 2 and 3 is the .75″ heel.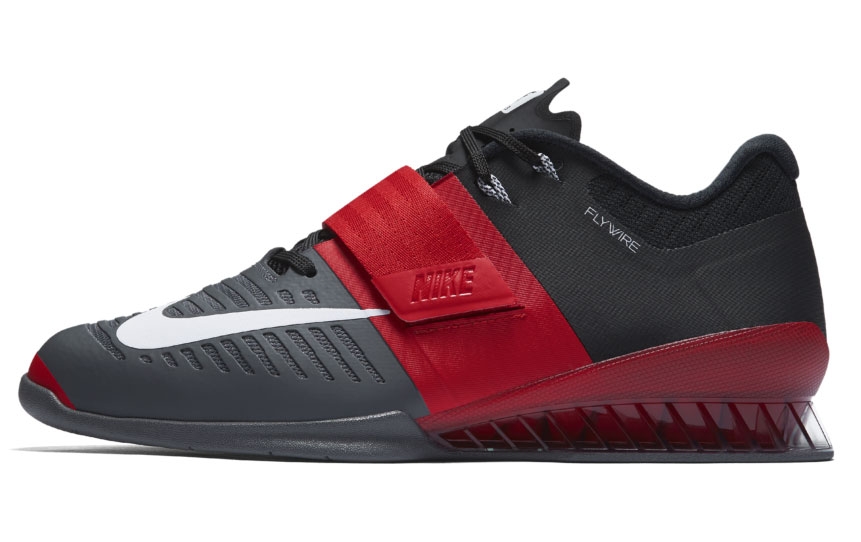 Photo: RogueFitness.com
Thus far, one thing that's been hit or miss among Romaleo fans has been the new color schemes. What do you think? Is the new design and color scheme a hit or miss?
Feature image from RogueFitness.com