The anticipation continues to build behind the official release of the Nike Romaleos 3. Lukas Hogberg, a European CrossFit Games athlete, shared a photo of another color scheme for the new Romaleos on his Instagram story.
Want to find the best weightlifting shoe for you? Take our weightlifting shoe quiz to find out which brand and model you should try!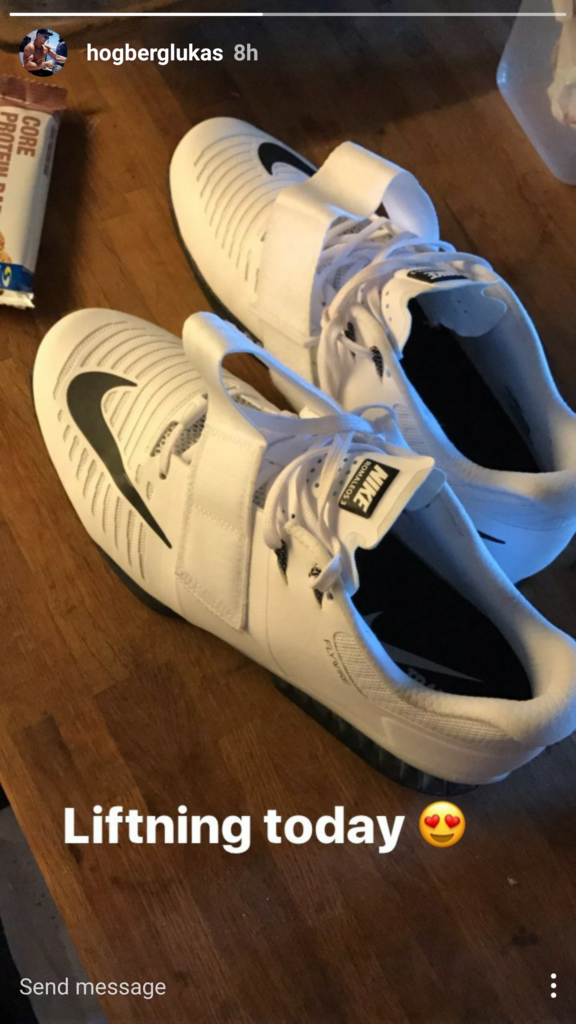 Hogberg's photo features an all-white pair of Nike Romaleos 3, which look incredibly sharp. Not to mention, this photo gives us even more insight into the features the Romaleos 3 will offer.
While there has been some speculation as to what the new features will be for this shoe, there still hasn't been a complete confirmation. Currently, the shoe is listed on SportChek's website (a Canadian sportswear retailer).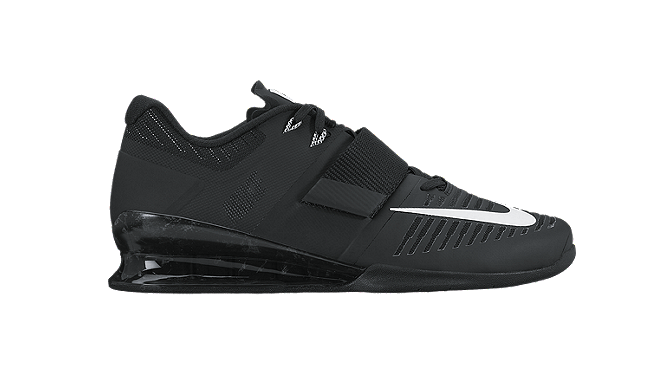 SportChek's website lists the product features for the Romaleos 3 and they include:
Features
Flexible forefoot allows natural range of motion
Flywire technology provides a locked-down fit
Honeycomb-patterned TPU plate for a stable feel
Synthetic leather reinforces lightweight mesh to improve breathability
20 mm offset gives you an expanded range of motion
Solid rubber outsole provides excellent grip and stability
From Hogberg's post, we can actually see and confirm the features we've been hearing about all this year.
On the far left side of the left shoe can see that Nike has added their signature Flywire to the 3s. Also, the outsole appears to be solid rubber, as stated above. If you look closely you can see the light appears to somewhat reflect off the left shoe's toe.
Another change that's been discussed is the one strap, which is a change from the previous two the Nike Romaleos 2 offered. In addition, the toe looks to have more mesh that previous versions. This would hopefully solve the problem of breathability some have complained about with previous versions of the Romaleos.
In May, a Nike representative had hinted we'd see more versions of the Nike Romaleos 3 by the end of 2016 during the 2016 USA Weightlifting National Championships (specifically the women's 63A session).
While we are still waiting on an exact release date, it would appear that Hogberg's post is holding true to what the Nike representative discussed seven months ago — though maybe a month or two behind.
Feature image from @hogberglukas Instagram page.