The second generation of the Reebok Nano X2 Froning has arrived. The latest edition of the cross trainers that bear the name of four-time Fittest Man on Earth® Rich Froning is the lightest Nano X2 offering to date at just 10.4 ounces (for a unisex size nine). And the "stripped-down" design potentially amplifies its efficacy on the competition floor.
Per the press release, the Nano X2 Froning's "reinforced breathable open-mesh upper with perforated details make [them] competition ready, removing unnecessary details." Additionally, the latest design includes a "Floatride Energy Foam Drop-In" to add responsiveness and support to the forefoot.
The Reebok Nano X2 Froning cross trainers will be available on Nov. 3, 2022, on Reebok.com/NanoX2 and select retailers worldwide in unisex sizing for $150. Two colorways will be available: "Core Black / Pure Grey / Neon Cherry and Ftwr White / Neon Blue / Neon Cherry."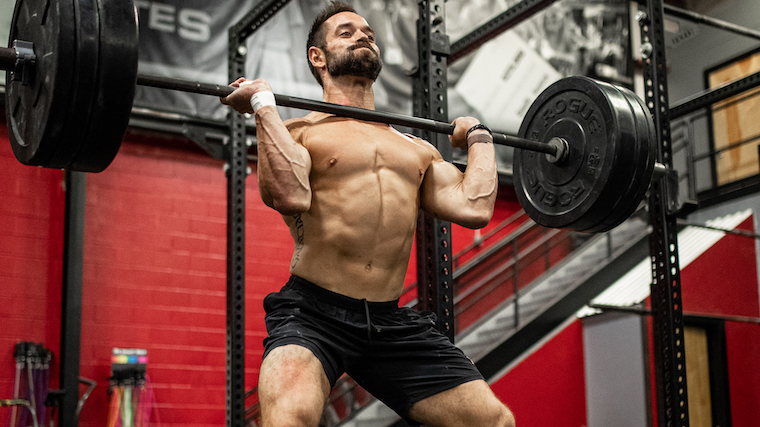 [Related: "It's Not Worth It" — Samuel Cournoyer on Withdrawing From the 2022 Dubai Fitness Championship for Financial Reasons]
Previous iterations of the Reebok Nano X include the Nano X1 cross trainers, released on Feb. 3, 2021; the Nano X2 cross trainers, released on April 8, 2022; and the Nano X2 Adventure cross trainers, which were released on Aug. 24, 2022. The Nano X2 Froning shoes celebrate Froning's ascent to 10 career CrossFit Games titles between the Individual and Teams divisions.
At the 2022 CrossFit Games, Froning led Team Mayhem Freedom to a sixth Games championship. At those Games, Reebok's bonus program (RBP) was in effect, awarding athletes who scored event wins with additional financial prizes, including $12,000 per event win* for the Team division.
Team Mayhem Freedom won seven of 11 events at the 2022 CrossFit Games under Froning's leadership, ranking second, third, and 13th in the outstanding four events. Here was their entire performance during the competition:
Team Mayhem Freedom — 2022 CrossFit Games Results
Biker Bob — Second place
Strong — Third place
Fast — 13th place
Pegs & P-Bars — Second place
Muscle Pig — First place
Handstand Machine — First place
Rinse 'N' Repeat — First place
Dumbbell Highball — First place
Payload — First place
Team 2-2-2-2 — First place
Echo Worm — First place
*All winning Team members had to wear approved Reebok footwear to be eligible for the RBP.
Featured image courtesy of Reebok.