The future of shoe design is upon us. On March 31, 2021, footwear and clothing brand Reebok announced two new eco-friendly training shoes as a part of their sustainability initiatives. According to Reebok Senior Product Manager Tal Short, the release of these shoes is a step toward fulfilling "a responsibility not just to design and create with our consumers in mind, but also planet Earth."
Sustainable Footwear
Nano X1 Vegan — animal-free, USDA Certified Biobased training shoe
Floatride Energy GROW — sustainable, plant-based running shoe
Both shoes are manufactured with plants and recycled materials. The materials include eucalyptus bark, castor bean oil, bloom algae, natural rubber, and recycled polyester.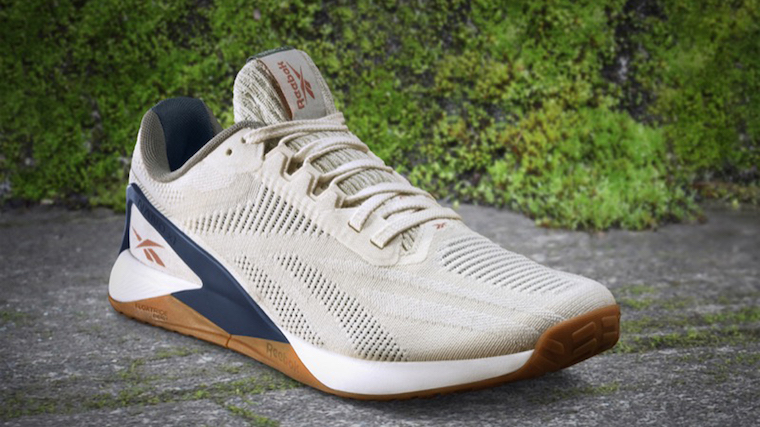 [Related: The Best Weightlifting Shoes for Squats, CrossFit, Flat Feet, and More]
Nano X1 Vegan
The Nano X1 Vegans are an evolution of the Reebok Nano X1's and are made with at least 40 percent bio-based materials. Additionally, they are entirely animal-free. The primary materials used are cotton and wood spun yarn for the upper, castor bean oil and EVA foam for the midsole, and natural rubber for the outsole. Although Reebok designed the Nano X1 Vegans as a training shoe, they feature Reebok Floatride Energy® cushioning normally used in the brand's running shoes.
These shoes will be available for purchase — $150 — on May 1, 2021, in men's and women's sizes. Members of Reebok's customer loyalty program UNLOCKED will be able to order a pair on April 19, 2021.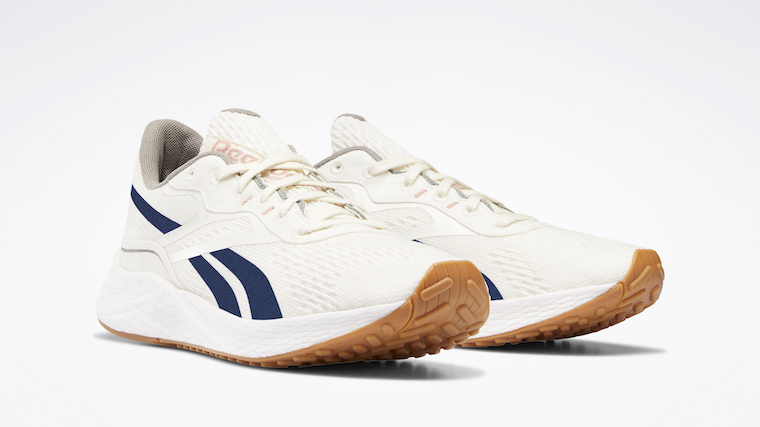 [Related: The Ultimate Cross Training and Lifting Shoe Size Guide]
Floatride Energy 3 GROW
Reebok's Floatride Energy 3 GROW running shoes are part of their [REE]GROW shoe category, which guarantees at least half of the materials used in the shoes' manufacturing are plant-based. They feature a castor bean midsole, a natural-rubber outsole, a flared-heel collar, and a bloom algae sock-liner. The upper is made of eucalyptus for better breathability.
Reebok has committed to removing "virgin polyester" (i.e., not recycled polyester) entirely from the material mix used in their shoe manufacturing by 2024. The Floatride Energy GROWs will be available for purchase on April 15, 2021, for $120 on reebok.com.
View this post on Instagram
[Related: How to Choose the Perfect Cross-Training Shoe]
Shoe Sustainability
The Footwear Distributors & Retailers of America (FDRA) is the only trade organization focused solely on the footwear industry. According to Shoe Sustainability, the FDRA's center for footwear sustainability, the FDRA defines shoe sustainability as "shoe design, development, manufacturing, distribution, and selling processes that minimize negative environmental impacts, conserve energy and natural resources, are safe for employees, communities, and consumers, and are economically sound."
According to a survey they conducted in August 2020 with a field of 120 "footwear professionals across the industry," here are some of the notable data points they found:
40 percent of footwear companies have shoe sustainability plans currently in place.

48 percent of companies that don't are "exploring programs to put in place."

44 percent of footwear companies have resources and personnel dedicated to sustainability.
A 17 percent increase in the use of recycled materials from 2019 to 2020 (up to 61 percent).
70 percent of the industry "thinks sustainability is a priority."
Reebok has been a subsidiary of German sporting goods company Adidas since August 2005. They were the title sponsor of the CrossFit Games for a decade before ending that partnership. Apparel company NOBULL is now the title sponsor of the CrossFit Games.
Featured image courtesy of Reebok.