If you've ever said to yourself, "Dumbbells are great alternatives to barbells, but I wish they were more like barbells," well, your ship has come into port.
Not content to merely sell old-fashioned dumbbell plates, Rogue has released bumpers to be used with their loadable dumbbells. The result kind of makes one think of a car-sized bus or a mini hot dog, but somehow it works.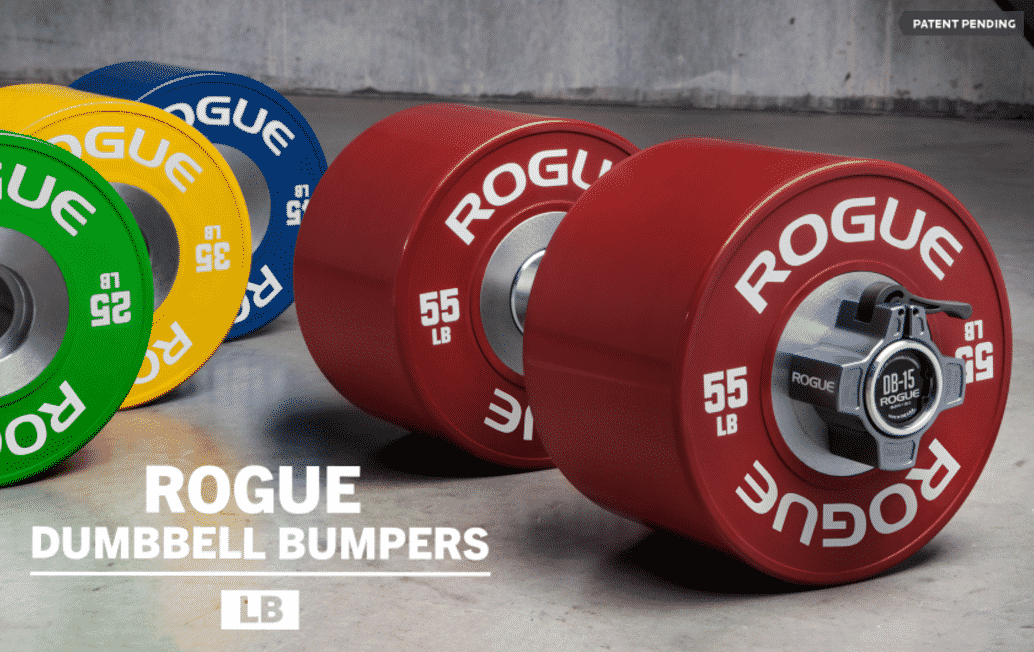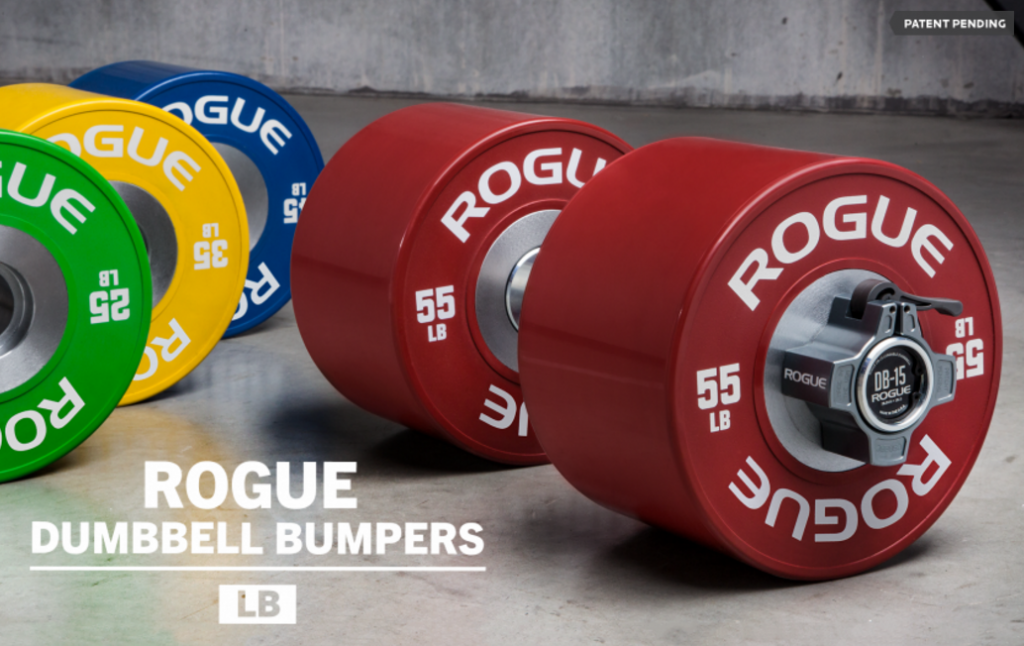 Image via Rogue
So, why dumbbell bumpers? What do they offer that regular old plates don't do? If your first thought was, "You can slam them into the ground after finishing a round of DB snatches," you'd be wrong. Even though their site says that they're "essentially condensed versions of (their) standard full-size Rogue Color Training Plates," they nonetheless tell the user that, in no uncertain terms, "Dumbbell Bumpers are NOT meant to be dropped from overhead."
Instead, the point is that they let you load more weight and quickly swap/adjust weight increments using the same dumbbell handle — you can now load up to 110 pounds onto the dumbbell, which itself weighs ten or fifteen pounds depending on the model.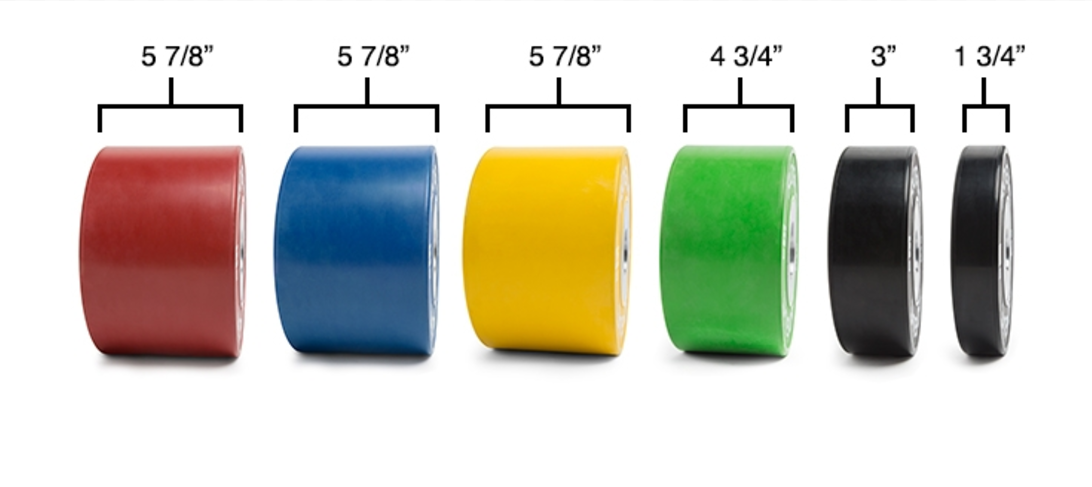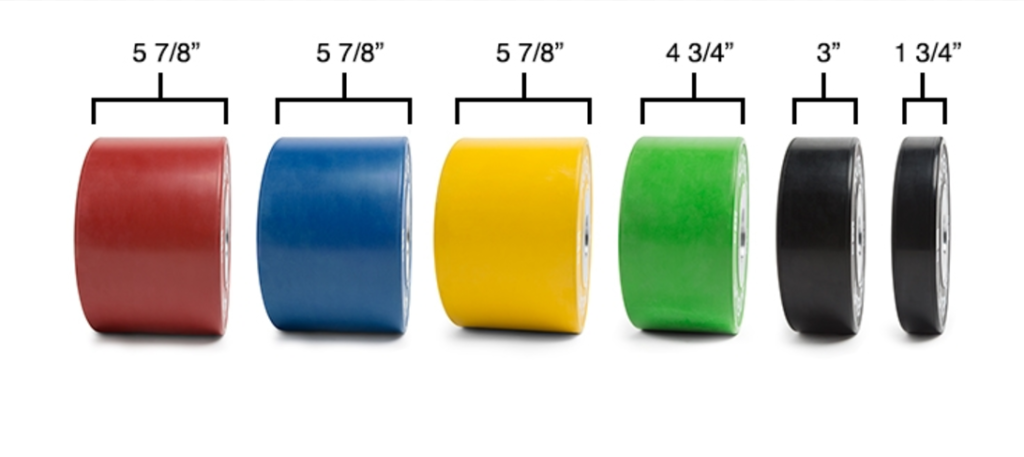 Image via Rogue
The bumper plates — soon to be sold in sets and pairs — come in 10-, 15-, 25-, 35-, 45-, and 55-pound versions, and the three heaviest plates are all 5 7/8 inches thick. Having these heavier weights could also potentially save money, since you don't need to load on as many plates to reach a heavy weight for dumbbell movements that require them.
These bumper plates are very, very new, and although the indication that they shouldn't be dropped seems a little counterintuitive a first, we bet their bright design will be lighting up gym Instagram feeds before too long.
Featured image via Rogue Fitness