Beginning on March 11, 2021, The 2021 CrossFit Open will mark the 10th Open appearance for 2013 Fittest Woman on Earth® Sam Briggs. This time around, however, Briggs will be competing on an additional leaderboard.
Alongside other elite CrossFitters such as Alec Smith, Meg Reardon, Meredith Root, and Tom Miazga, Briggs will compete on OUTAthletics' (formerly known as OUTWOD) "OUT in the OPEN" LGBTQ+ leaderboard.
"I'm excited to be joining OUTAthletics for their OUT in the OPEN Leaderboard in what will be my 10th CrossFit Games Open this year," Briggs said in the press release from OUTAthletics. "It's an honor to represent the LGBTQ+ community in this sport, and I can't wait to see what's in store for this year's Open."
View this post on Instagram
[Related: Burn Fat and Boost Your Work Capacity With Body Conditioning]
The OUT in the OPEN leaderboard will feature aggregated scores of participating LGBTQ+ athletes and allies from the 2021 CrossFit Open. "OUT in the OPEN" will allow for participating athletes to compete directly in friendly competition, win weekly prizes (eight prize bags total — two weekly Open winners and top two fundraisers), and raise money to support The OUT Foundation. The foundation's mission, "is to remove the barriers that block LGBTQ+ individuals' access and participation in fitness, health, and wellness," per their website.
According to OUTAthletics, "the prizes will range from apparel from PUMA (including their new FUSE Training Shoe), sunglasses from Beast goodr, recovery drinks from O2, swag from Working Against Gravity, gym accessories, and more. All prizes will be finalized prior to workout 21.1."
[Related: 2021 CrossFit Games Qualifiers — What Athletes & Fans Need to Know]
2021 CrossFit Open
The 2021 CrossFit Open will last for three weeks as opposed to the normal five weeks of years past. Each workout has scaled and equipment-free options (to make them more suitable for athletes competing in their home gyms). Below are the recognized divisions in 2021.
2021 CrossFit Open Divisions
Two individual divisions
Four Teen divisions
12 Masters divisions
1 Team division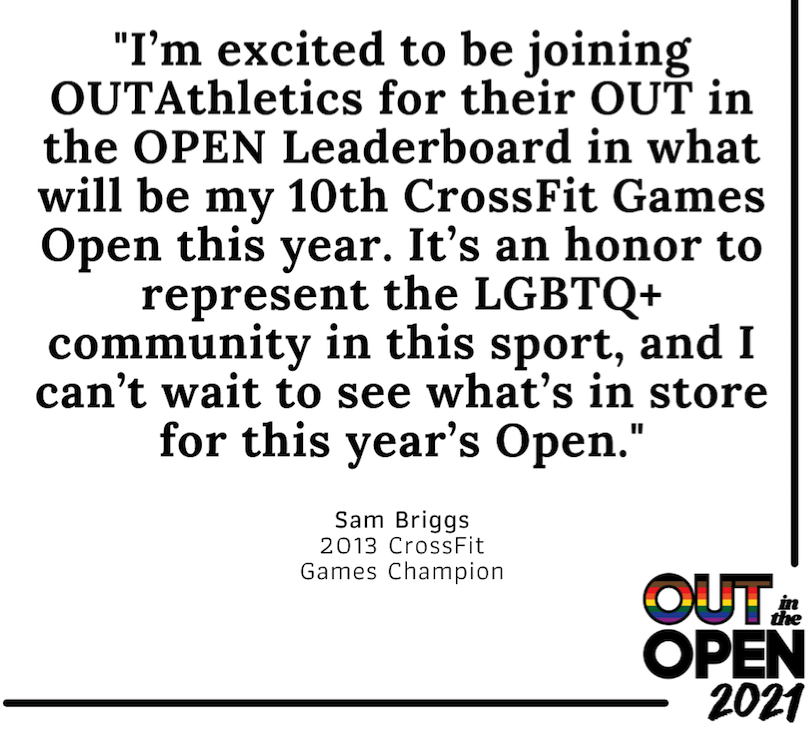 The qualification system for the 2021 Games consists of a three-step process. Athletes will compete in the Open, Quarterfinals, and Semifinals to secure a spot at the Games. Those who narrowly miss the cut (within three ranks) following the conclusion of the Semifinals will have the opportunity to compete in a Last-Chance Qualifier. The 2021 CrossFit Games will take place in-person on the week of July 27 through Aug. 1, 2021, in Madison, WI.
[Related: Kari Pearce Shares How She Trains to Be an Elite CrossFitter]
OUT in the OPEN LGBTQ+ Leaderboard
The OUT in the OPEN LGBTQ+ leaderboard allows for all gender identities to participate. It was launched in 2018 "as the first and only all-inclusive CrossFit Games leaderboard for the LGBTQ+ community," according to Will Lanier, Founder and Chief Mission Officer of The OUT Foundation, in the press release.
"While the CrossFit Games system forces a gender selection when registering (something we are working to address with HQ), our verbiage uses 'CrossFit Men's Standards' and 'CrossFit Women's Standards' so participants in our leaderboard can choose the movement standards they wish to compete under, even if they do not identify on the binary. We know this isn't the perfect solution, but we hope it is a step in the direction of forging a path to full inclusion."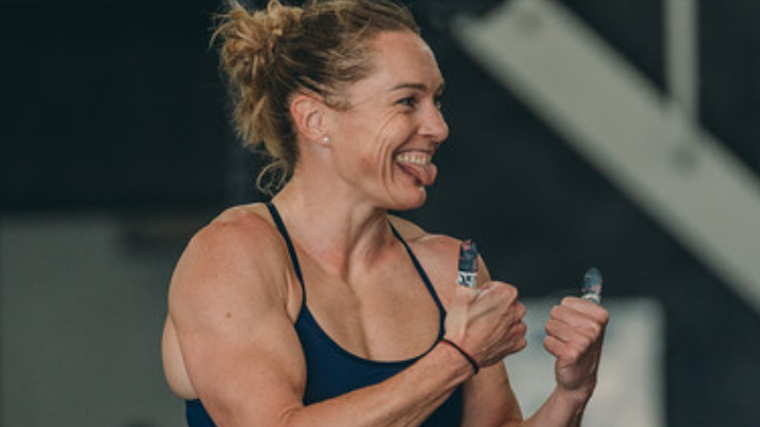 [Related: CrossFit's Once-In-A-Lifetime Opportunity — Inclusion]
By The Numbers
In 2020, The OUT in the OPEN leaderboard touted the following stats:
400 participating athletes.
Participants' ages ranged from 13 to 66.
20 different countries represented, including:

47 different US states.
Nine Canadian provinces.

Nearly $25,000 raised for The OUT Foundation programs.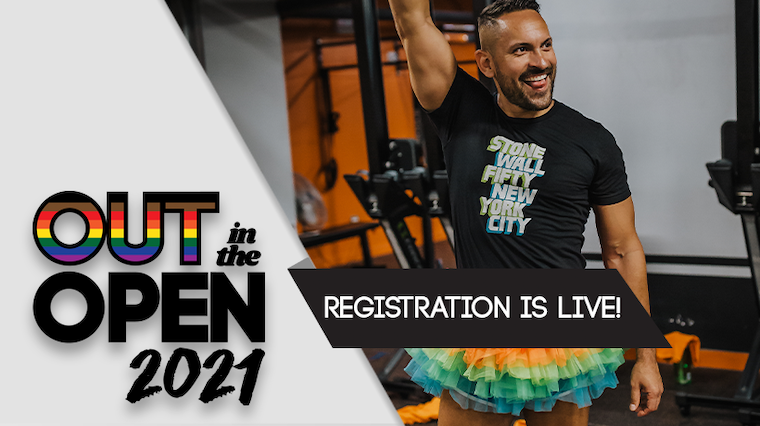 [Related: The Best Resources For LGBTQ+ Strength Athletes]
Go Sign Up
LGBTQ+ athletes and allies are encouraged to sign up to compete on the OUT in the OPEN leaderboard. Those who wish to do so can register at www.iamout.org/open.
Featured image: @bicepslikebriggs on Instagram