The German athletic wear company PUMA has ventured into a new space of fitness gear. On Jan. 4, 2021, PUMA announced their new cross-training shoe — the FUSE strength trainer. The shoe will be officially available on Jan. 7, 2021.
There are certain details to look for when choosing the best cross-trainer for your needs in the gym or on the track, including the outsole, midsole, outer construction, heel support, and shoe width.
Here are some of the key features that the FUSE strength trainer incorporates in its design:
Four-millimeter drop and a wide toe box.
Shock-absorbing internal midsole aiming to provide more comfort during "heavily weighted workouts."
All-purpose traction rubber grip (branded as PUMAGRIP).
Thermoplastic polyurethane (TPU) heel clips.
Abrasion-resistant upper mesh.
PUMA will be releasing FUSE designs for both men and women. According to PUMA's website, the color options include:
For men: Puma Black, Peacoat-Elektro Blue, Puma White, and Puma Black-Poppy Red-Gray.
For women: Puma White, Puma White, Puma Black-Ignite Pink, and Puma Black-Puma-White.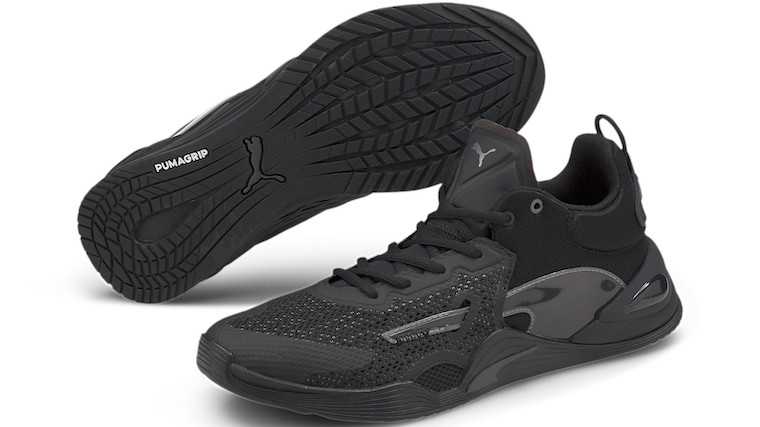 [Related: Is The Reebok Nano X The Most Versatile Cross Trainer Yet?]
Partnerships and Community Outreach
PUMA is also "partnering with several community organizations that focus on health and wellness within the fitness space," according to their press release. Some of the organizations named were:
Barbells for Boobs — an organization that "provides support and education to incorporate physical activity as the foundation for breast cancer risk reduction, treatment, and survivorship."
The OUT Foundation — located in Manhattan, NY, this organization's mission is to "remove the barriers that block LGBTQ+ individuals access and participation in fitness, health, and wellness."
AfroBrutality — founded by former CrossFit Harlem owner Syn Martinez, AfroBrutality is a fitness and lifestyle clothing brand with a sports division that aims to solve diversity issues in the fitness space through community outreach programs.
PUMA plans to support these organizations through "various programs, events, fundraisers, fitness competitions, and more."
[Related: Nike Free X Metcon Review – Comfiest Cross Trainer Yet?]
The PUMA FUSE strength trainers will be available worldwide on Jan. 7, 2020. They can be purchased on PUMA.com, the PUMA NYC flagship store located at 609 5th Avenue, and select retail locators.
Featured image from PUMA