The 2023 Men's Physique Olympia, taking place on the weekend of Nov. 2-5 in Orlando, FL, will feature 2022 champion Erin Banks defending his title for the first time. His goal is to repeat as both Arnold Classic and Olympia champion in the same year twice. He's the only athlete to accomplish that feat in the division's history.
Prior to the Olympia, Banks shared his intentions to compete in the 2023 Legion Sports Fest Pro in Reno, NV, on Oct. 7, 2023 — one month prior to the 2023 Olympia. Banks confirmed the news to BarBend while in attendance at the 2023 Pittsburgh Pro in Pittsburgh, PA.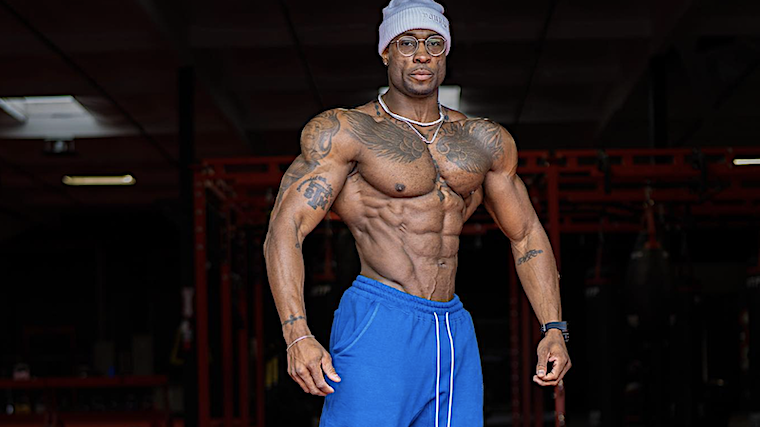 While it's not the first time an Olympia champion has competed outside of the big contest, it's not common practice. It has already happened three times in 2023. Women's Physique Olympia champion Natalia Abraham Coelho entered and won the same Pittsburgh Pro show that Banks was in attendance for.
It gives me a chance to see where I'm at before the Olympia.
Banks and Ms. Bikini Olympia Maureen Blanquisco both entered their respective division's contests at the Arnold Classic in Columbus, OH. Banks won his contest, but Blanquisco placed second to two-time Bikini International winner Lauralie Chapados.
In the Men's Physique division, Brandon Hendrickson entered two shows outside of the Olympia during three years as champion, and he won both. Four-time Men's Physique Olympia winner Jeremy Buendia competed only at the Olympia from when he first won the title in 2014 until he lost it to Hendrickson in 2018.
View this post on Instagram
[Related: Here Is Men's Physique Bodybuilder Steven Cao's 3,040-Calorie Prep Diet]
How This Affects Other Athletes
Athletes must win a pro show during the 2023 season to qualify for the 2023 Olympia. Banks is qualified for life as an Olympia champion. He is an early favorite to win the 2023 Legion Sports Fest Pro. If he is victorious, he would block another athlete from earning an Olympia qualification, as it won't pass down.
Banks' announced entry to the 2023 Legion Sports Fest Pro could prevent other athletes from entering because, by that point in the season, there will only be a handful of spots left to earn. Competing in that still needing the invite means having to beat the reigning Olympia champion a month before the 2023 Olympia — quite a tall task.
On the other hand, some athletes may see this as an opportunity to compare themselves to Banks before the 2023 Olympia. Those who are already qualified and in shape may want to go head-to-head with the champ.
Banks is unlikely to concern himself with what other athletes do. He'll focus on bringing in his best and making any needed adjustments prior to his first Olympia title defense.
Featured image: @e_bankssss on Instagram