The Arnold Classic Men's Physique lineup featured defending champion and Olympia champion Erin Banks defending his title against various challengers.
The finals occurred on Saturday, March 4, 2023, in Columbus, OH. Among those contenders were Diogo Montenegro and Emmanual Hunter.
Hunter came in the bronze spot to silver medalist Montenegro. Banks is the second multi-time winner of this contest. He is halfway to that goal after this contest.
Below are the full results:
2023 Arnold Classic Results | Men's Physique
Erin Banks
Vitor Chaves
Carlos DeOliveira
Edvan Ferreira Palmeira
Banks' goal for 2023 is to defend both the Arnold and Olympia titles successfully. He is halfway there.
Promoter Arnold Schwarzenegger presented Banks with his second trophy to match his first from one year ago. The commentary team mentioned that the aspect of Banks' physique that set him apart from the rest of the field was the fullness of his muscle bellies and the conditioning visible in his back shots.
[Related: 2023 Arnold Classic Results — Ramon Rocha Queiroz Triumphant in Classic Physique]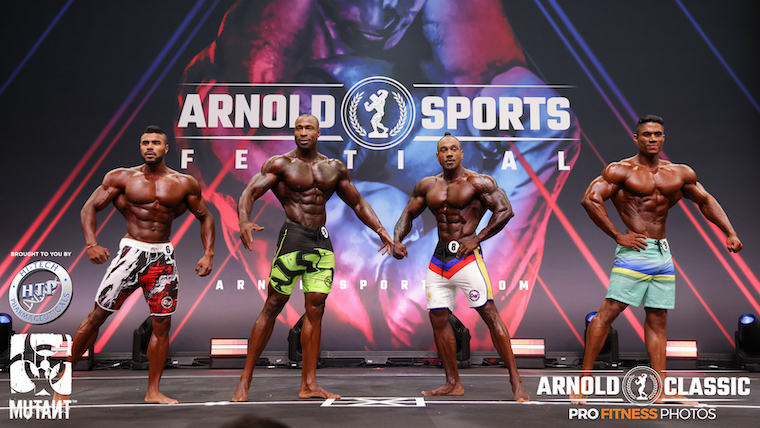 [Related: Victoria Long Pulls 651 Pounds for New Elephant Bar Deadlift World Record]
Prejudging took place at the Arnold Expo earlier in the day. With an audience watching both live and on pay-per-view, each man was introduced to the stage during the finals. The crowd left no doubt about who they were pulling for when Banks walked onstage.
Banks' 30-second routine was met with loud applause and cheers. He aimed to become the second man to win the Arnold Classic Men's Physique twice. The other was Andre Ferguson, who won three in a row from 2018 to 2020.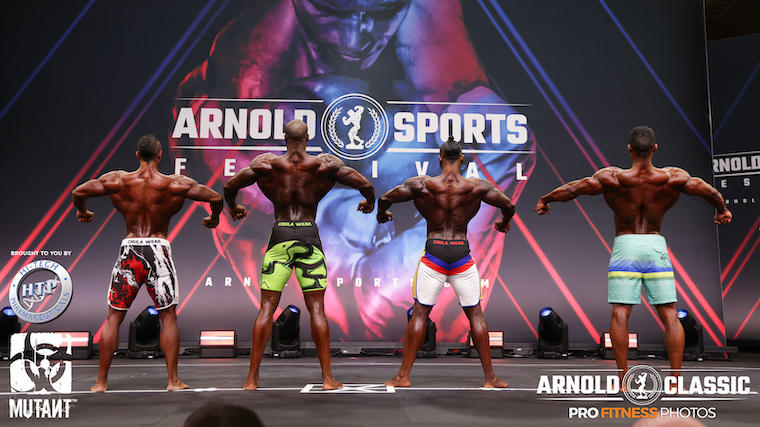 [Related: Kassandra Gillis Victorious at the 2023 Wellness International]
The nine men were then placed in comparisons by head judge Steve Weinberger. The final group featured four men – Banks, Montenegro, Hunter, and Vitor Chaves. Banks and Montenegro were in the center, indicating the title was going to go to one of them.
Banks' victory in Columbus, OH, continues his streak of wins in elite contests. He pulled off a title defense at the 2023 Arnold Classic and remains the man to beat in the division.
Featured image courtesy of the Arnold Sports Festival.