Out of the seven IFBB Pro Leagues shows taking place at the 2023 Arnold Classic, Bikini International may have been the most competitive. The defending champion, Lauralie Chapados, battled against 2022 Olympia winner Maureen Blanquisco and the 2021 Arnold and Olympia winner Jennifer Dorie.
Seven of the nine competitors were looking for their first Arnold title, while Ashley Kaltwasser wanted to add to her record 37 wins to become the first three-time winner in history.
Ultimately, the total package brought by Chapados was unbeatable, and she secured the title defense. Here are the full results:
2023 Bikini International Results
Lauralie Chapados
Maureen Blanquisco
Jennifer Dorie
Ashley Kaltwasser
Romina Basualdo
Ivanna Escandar
Eli Fernandez
Ukachi Onyejiaka
Alessia Facchin
The judges' scorecards were narrow at the top, and former Olympia champion Janet Layug on commentary stated that Chapados' victory was a "well-deserved win." Chapados was joined by Schwarzenegger onstage for the trophy presentation, capping off the first championship moment of the evening.
Chapados is the fourth multi-time winner of this contest.
[Related: 2023 Arnold Classic Results — Ramon Rocha Queiroz Triumphant in Classic Physique]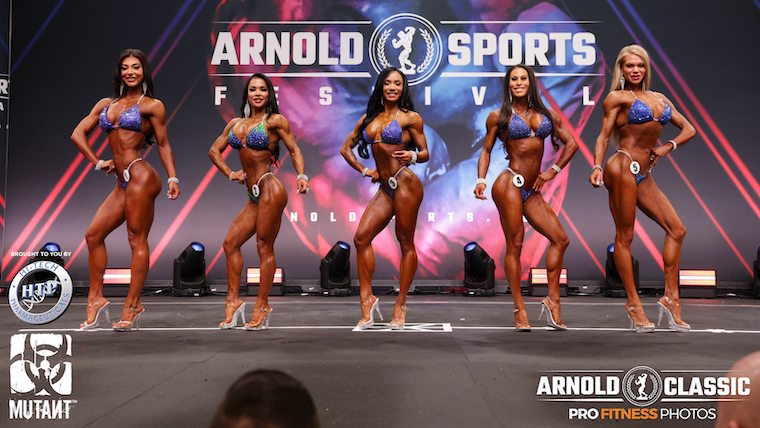 [Related: 2023 Arnold Classic Wheelchair Division Results — Harold Kelley Dominant]
The individual routines kicked off the competition, with Chapados starting out. Blanquisco was third, and she had a vocal fanbase in her corner.
Kaltwasser is an Ohio native with several friends and fans cheering her on. The fans may have been loudest for Dorie, who was among the last to grace the stage. She sought to reclaim the Bikini throne after Blanquisco claimed it at the 2022 Olympia in Las Vegas, NV.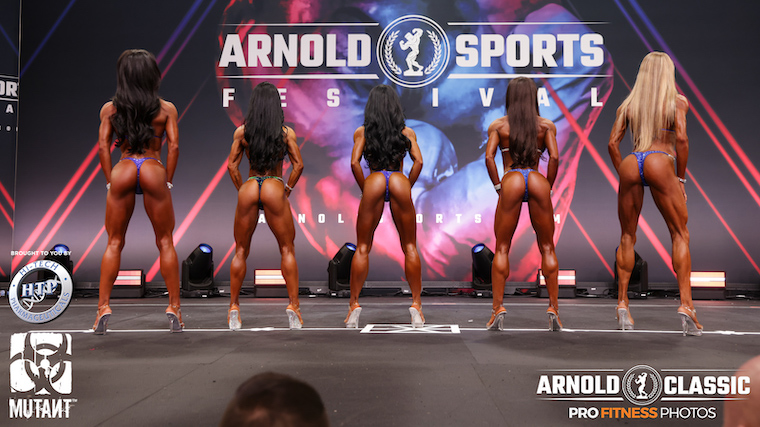 [Related: 2023 Arnold Classic Men's Open Pre-Judging — Walker, Jacked, Dauda in the Top 3]
Head judge Sandy Williamson put the athletes in groups for final comparisons. Blanquisco, Chapadoes, Dorie, and Kaltwasser were in the final comparison, with athletes being switched by the judges. It was clear at that point that the top of the card was some combination of the most decorated athletes on the roster.
Blanquisco and Chapados were in the center at the end of the round, indicating that the overall title was a clash between the reigning Olympia champion and the defending Bikini International champion.
Featured image courtesy of the Arnold Sports Festival.