Reigning Men's Physique Olympia champion Erin Banks and 2013 Women's Physique Olympia champion Dana Linn Bailey know what it takes to succeed in competitive bodybuilding. Mike O'Hearn recently sat down with both athletes in Mexico for the Sept. 8, 2023, episode of The Mike O'Hearn Show to ask about their motivations to compete on the elite bodybuilding stage.
Banks and Bailey divulged their top three factors necessary for competitive bodybuilding success. Check out the full interview below, courtesy of Generation Iron's YouTube channel:
[Related: 4-Time Mr. Olympia Jay Cutler Trains Urs Kalecinski Through Chest Day]
1. Be Yourself
Banks continues calling himself "new" to competitive bodybuilding despite winning the highest honor in Men's Physique competition. He calls it his "rookie mindset," while O'Hearn deems it the "white belt mentality." Essentially, staying humble and hungry for improvement is how Banks remains focused on building his best physique possible to win over fans and judges alike.
Bailey and Banks connect to their fans through their authenticity. For Bailey, that means being genuine on social media:
A lot of times, I see people that…[are] top of the world, but [forget] where [they] came from.
"God made one you," Banks chimed in, echoing the importance of authenticity. Rather than portray a "character" on social media, being truthful about who you are and what you believe over the long term is more sustainable.
[Related: Women's Bodybuilding Legend Lisa Lyon Dies at Age 70]
2. Know Your Strengths
At the start of her career, judges repeatedly told Bailey that her physique and posing were wrong and that she needed to change her approach. She refused to listen to those judges, believing that she was on the correct path and the results would come as a result of that commitment.
I just never listened, and I stayed my path [sic].
Bailey's most significant asset was a physique and posing routine different from her closest rivals on stage. She believed there was a gap between the Figure division and Women's Bodybuilding, and that the Women's Physique division was designed for the package she brought to the stage. Her results suggest her assessment was accurate.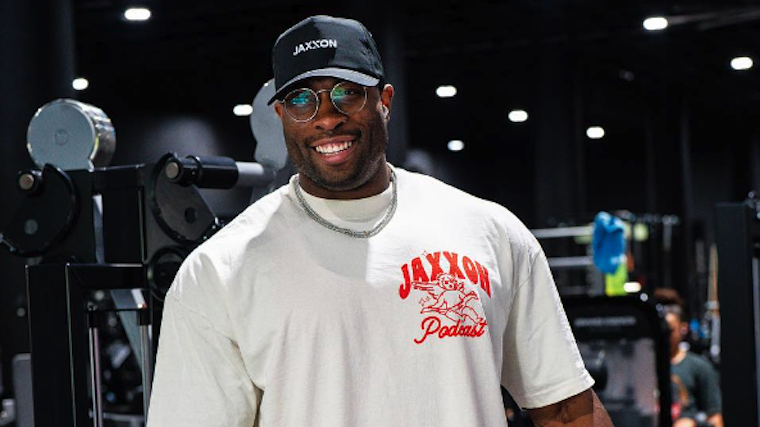 Bailey feels people resonated with her on stage because she stayed true to herself while competing. The same can be said of her presence on social media or in person. Staying true to what she felt was right gave her credibility when the competition results came to fruition.
3. Find Your Support System
Bodybuilding is not only a sport; it's a business with an entrenched community. A reliable support system is how Banks and Bailey balance the discipline required by the sport with their lives outside the gym. Bailey and her husband developed a personal and professional relationship centered around bodybuilding. "He supported my goals in fitness, I supported him in the apparel world," Bailey said. "With all relationships, you need to support each other. Communication and support."
More Bodybuilding Content
Featured image: @danalinnbailey and @e_bankssss on Instagram