On the first day of the IWF Grand Prix in Lima, the only junior weightlifter competing in the -49kg class, Hayley Reichardt, has set two new junior Pan American records and won a silver medal in the clean & jerk.
It's worth emphasizing that with eleven confirmed athletes, the -49kg class was the most stacked weight class at the IWF Grand Prix.
(There were also eleven men slated for the -96kg class, but now that Kianoush Rostami appears to be a no show, it's down to ten.)
But Team USA was off to a rough start with this event: Alyssa Ritchey, Team USA's other -49kg weightlifter, didn't make weight and couldn't compete. Ritchey holds the United States' senior records in the clean & jerk (107kg) and total (190kg), and we included her in our list of athletes to watch at the Grand Prix.
Team USA's hopes fell, then, to the 20-year-old Reichardt who, as the youngest weightlifter of her weight class, put up an impressive performance with:
Snatch: 75 kilograms (6th)
Clean & Jerk: 102 kilograms (2nd) (Junior Pan Am record)
Total: 177 kilograms (5th) (Junior Pan Am record)
Reichardt only needed to hit 100 kilos on the clean & jerk to get a new junior Pan American record, but it turns out she didn't even know she was setting one.
"I was more concerned about the junior American record, I didn't know what the Pan Am records were," she tells BarBend. "So I was surprised, happily surprised, to find out I broke the clean & jerk record and the total record for junior Pan Ams, that was cool."
She was also surprised to learn that she'd won the silver medal in the clean & jerk.
I didn't even know I was getting a medal either! I was sitting here and one of the officials came up and said, 'They need you.' I thought I was going to get drug tested.
"It's terrific that Hayley was able to compete, and to compete against senior athletes, with such success," said Pyrros Dimas, USA Weightlifting's Technical Director and former World Champion. "Hayley is a big part of the future of the weightlifting in the U.S."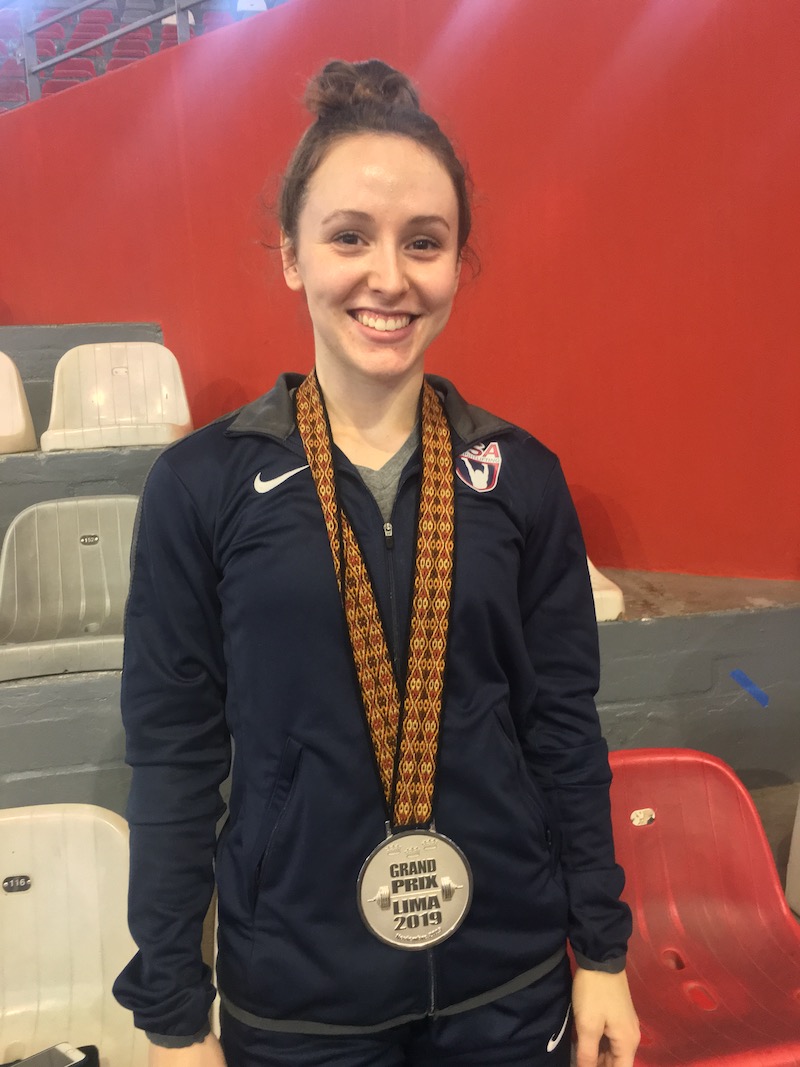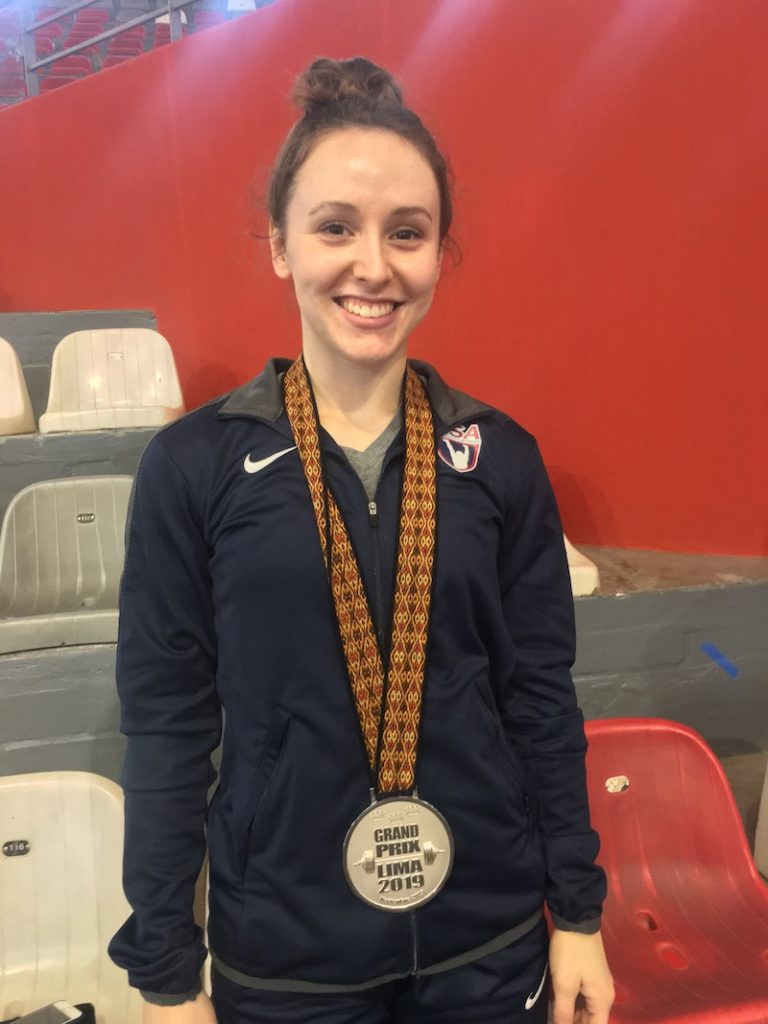 Despite the great showing for Hayley Reichardt — again, she was the only junior and she got a silver medal — the -49kg class belonged to China's Zhang Rong, who won gold with all three of her lifts:
Snatch: 92 kilograms
Clean & Jerk: 105 kilograms
Total: 197 kilograms
No one broke any kind of world record, but the weekend is very far from over.
Unfortunately, along with Alyssa Ritchey's absence, it seems certain that Iran's Kianoush Rostami (-96kg) and Colombia's just-won't-retire Oscar Figueroa Mosquera won't be competing after all. But the more people we talk to at the Grand Prix, the more people tell us how confident they are that Australian Eileen Cikamatana will set a new record in the last event of the competition, the -87kg women's.
But that's Sunday afternoon. We're pretty confident we'll see some earth shaking lifts before then.
Editor's Note: BarBend is the Official Media Partner of USA Weightlifting. The two organizations maintain editorial independence unless otherwise noted on specific content projects.