The holidays might have brought you all of the workout gear you could asked for, but if they didn't, then sit back and check out Reebok's latest end of season sale.
In mid-December, we wrote about one of Reebok's huge holiday sales and it was a hit amongst our readers. At that time, I was actually filling my cart with a couple last minute gifts when it was decided to write on the sale details in an article form for our readers. If you're currently post-holiday shopping around for apparel, gear, or shoes, then hopefully this article can help save you some money.
The mid-December sale was pretty good, and it offered discounts up to 60% off of some of Reebok's most popular products, but this end of season sale might top it. The latest sale offers an additional 30% off sale items with the code "LASTCALL" at checkout.
So what's the real difference between the mid-December sale that offered 60% off an item's full price tag and this end of season sale that offers around 30% off, then an additional 30% at checkout? There are more products in this sale, especially shoes.
Reebok End of Season Sale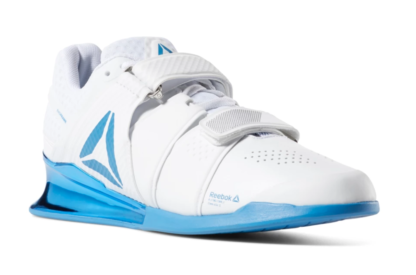 Reebok End of Season Sale
Reebok's end of season sale features deals starting at 30% off, then offer an additional 30% discount at checkout. 
From what we can tell, there are more items included in this end of season sale compared to the mid-December sale Reebok offered. The latest sale includes pretty much all of Reebok's cross training shoes (sans the absolute latest and exclusive models) and a few of the Reebok Legacy Lifters colorways!
We're big on saving time, so to help you out we've included some of Reebok's cross training shoes and Legacy Lifters included in the sale with their applied 30% discounts below. This way you can see exactly what to expect when browsing around. Note, some of the shoe sizes and colorways will vary depending on availability. 
Legacy Lifters: $98
Reebok CrossFit Nano 8 Flexweave: $70
Reebok CrossFit Nano 7: $56
Reebok CrossFit Nano 4: $60
Reebok CrossFit Nano 2: $70
Reebok CrossFit Grace: $49
Reebok Speed TR Flexweave: $49
Reebok Speeed TR: $60
Reebok Speed Her TR: $63