If you're like me, then you're probably ridiculously behind on holiday shopping, and you keep putting the event off saying things like, "It's only the beginning of December, I have plenty of time." Newsflash, self, we're already two weeks out from Christmas…engage panicked shopping scramble.
On top of being awesome at procrastination, I'm also pretty good at finding deals across the internet when I start to feel the pressure. Now don't get me wrong, deals are pretty common and I'm not that great at finding them, but every once in a while I stumble upon some awesome sales from companies I like, and that's when the jackpot really hits.
Reebok, aka the makers of my current favorite cross training shoe the Reebok Speed TR Flexweave, is having some pretty awesome sales right now going from December 1st/3rd-31st (which I'll include at the bottom of this article), but they also have some sweet smaller sales designed for strength athletes specifically that last from today to Friday.
In my opinion, the biggest deal is this 60% off last minute gifts promotion — seriously, it's worth checking out. Truth be told, I have two items in my cart as we speak (a pair of sweats for my brother and a hoodie for the girlfriend). Also, make sure you check out the other deals below with their respective codes!
12/10-12/12: Shop Reebok's Popular Zig Style for $34.99 with code 

ZIG34

12/11-12/12: Save big at Reebok! $24.99/$39.99 Collection with code 

STEAL

 

12/12-12/14: Shop the Reebok Nano Lifter Bundle for $150 with code 

WOD


12/12-12/14: Shop Last Minute Gifts at Reebok – Up to 60% Off with code 

GIFT


12/13-12/14: Shop the Reebok $29.99 Collection with code 

STEAL
Reebok Holiday Sale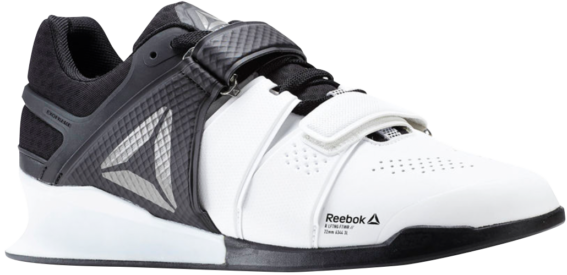 Check out Reebok's holiday sale, which features items up to 60% and strength sport specific bundles!
So why share these now? Well, again, circling back to the whole procrastination thing, Reebok has stated on their site that today is the last day to order to get your items before 12/25 for certain.
Now, that doesn't mean you can't get items before Christmas if you order them after, but today is a sure bet in Reebok's words. And like mentioned above, if you're not interested in any of the smaller deals, then check out the month long December deals going on!
12/1 – 12/31:Shop and Save at Reebok – $25 off $100+, $50 off $150+ w /code 

SAVEMORE

12/3 – 12/31: Take 40% off YourReebok Customized Shoes w/ code 

YR40