We receive free products and receive commissions through our links. See
disclosures page
.
A squat rack is the cornerstone of any serious weightlifter's home gym. Besides squatting, a good squat rack can act as a bench press rack and a pull-up station, and it can serve as the foundation for attachments like cable machines and dip stations. And while a squat rack is a versatile piece of gear, purchasing one can often take a huge bite out of your wallet. Black Friday and Cyber Monday deals are a great way to save some money.
Brands like Force USA, REP Fitness, and Bells of Steel offer excellent squat racks that can accommodate heavy weight and fit multiple attachments. During Black Friday and Cyber Monday, you can find deals from 10 percent off up to 30 percent and more, but finding these deals can take some digging. We saved you the trouble by doing some research ourselves to find the best Black Friday and Cyber Monday deals on squat racks.
Check out our full list of Best Black Friday & Cyber Monday fitness deals!
Featured Cyber Monday Squat Rack Deals for 2023
REP Fitness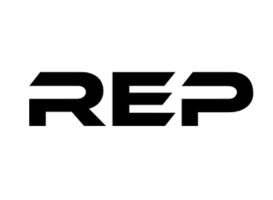 5% off $1,000+ cart, 7% off $2,000+ cart, 10% off $3,000+ cart only on November 27.
Force USA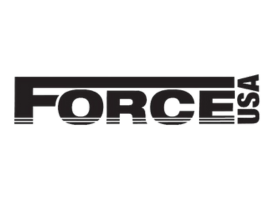 Get a free olympic barbell when you buy an All-In-One trainer, free shipping, and 0% APR with Affirm.
Iron Bull

Get up to 70% off the entire store now through Nov. 30, including weight plates, squat racks, lifting accessories and more.
Squat Rack Deals for Cyber Monday
Here are a few of our favorite squat rack sales going on this Black Friday and Cyber Monday. You can find offers for free shipping, varying percentage discounts, and bonus gifts with your purchases.
Force USA: For the entire month of November, Force USA is offering a free Patriot Barbell with any All-In-One Trainer purchase. Plus, customers can save up 5% off purchases of $150 or more with the code BARBEND5
REP Fitness: 5% off carts totaling $1000+; 7% off carts totaling $2,000+; 10% off carts totaling $3,000+ (Nov. 27)
Life Fitness: Up to 50% off strength, up to 40% off cardio, including free shipping on everything while supplies last (Nov. 13 to Nov. 27)
Titan Fitness: Get up to 40% off the Cyber Monday sale (Nov. 27-28)
PRX Performance: Save 5 to 20% on all PRx Performance racks and benches (all November)
Rogue: Expect hot deals all month, including reduced shipping and Hundo pricing (All November)
Fringe Sport: Up to 30% off bumper plates, dumbbells, medballs, and much more; daily lightning deals with up to 50% off; free gifts with select purchases and free shipping (Nov. 20 to Nov. 27)
Sole: Up to $100 off strength equipment and up to $200 off treadmills, ellipticals, and exercise bikes.
DMoose: Get up to 60% off doorbusters, supplements, boxing, bundles, fitness accessories, and weight training equipment (Nov. 15 to Nov. 30)
Iron Bull: Get up to 70% off gear, equipment, and more (all November)
Tips on Finding the Best Cyber Monday Squat Rack Deals
Once Cyber Monday hits, squat racks can move quickly. Here are a few ways to better your odds of snagging a great deal on your favorite squat rack before it sells out.
Check Social Media
Some dealers don't announce sales until the last minute, but when they do, it's usually on their social media platforms. If you've been eyeballing a specific squat rack, follow the company on its socials to be the first to know when it goes on sale. 
Subscribe to Newsletters
Adding more clutter to your inbox doesn't sound like a good idea…unless you want to be first in line when a squat rack goes on sale.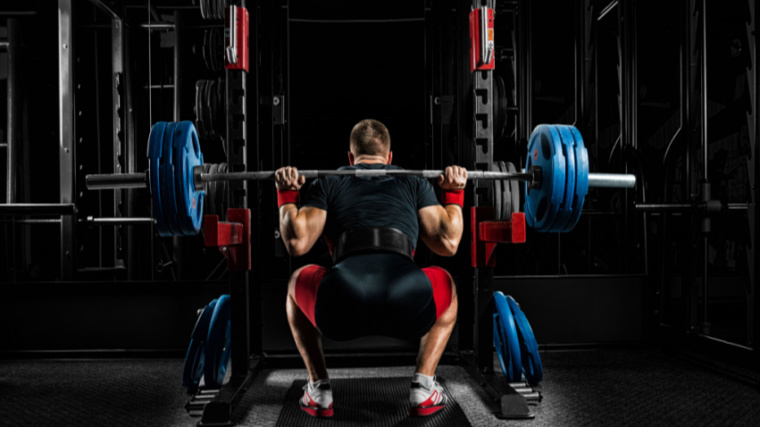 Companies will often announce their sales in their weekly newsletters, so if you're looking at a specific brand, subscribe to its newsletter for the latest info on upcoming sales. You can always unsubscribe after the holidays. 
Create a List 
The frenzy begins once a sale is announced, and if you waste time trying to find your perfect squat rack after it goes on sale, it might be gone by the time you click "add to cart." Do your homework to find the right squat rack for you beforehand, so you can snag it right away when the sale is announced. And be sure to have a backup option or two in your pocket if your first choice sells out.
Read Our Best Squat Rack Recommendations
Not sure which squat rack deal to snag on Black Friday or Cyber Monday? Check out our Squat Rack reviews and our list of the best squat racks on the market for some direction. 
Final Word
A good weight bench can open up your home gym to a host of new lifts, but they can be pricey. If you want to buy a solid centerpiece for your home gym and squat big weights without going to the gym, Black Friday and Cyber Monday is the time to do it. Plus, if you're looking for a holiday gift that will really wow your favorite gym rat, this is a great opportunity to do so without breaking the bank. 
FAQ
When is Black Friday and Cyber Monday in 2023?
In 2023, Black Friday is on Friday, November 24, and Cyber Monday is on Monday, November 27. Many companies offer discounts before and after those dates, so be sure to check out our list and watch for sale announcements throughout the month of November.
Are all squat racks on sale on Black Friday and Cyber Monday?
Not every company that sells squat racks participates in Black Friday and Cyber Monday, but many do. If you're looking to pick up a squat rack at a discount, dig through this list to see if your favorite brand is offering a deal.
Does Rogue offer discounts on Black Friday and Cyber Monday?
Rogue does usually participate in Black Friday and Cyber Monday sales. If you want to pick up a squat rack from Rogue, keep an eye on their social media networks and newsletters to see what they offer.