We receive free products and receive commissions through our links. See
disclosures page
.
Weight benches allow lifters to add a host of movements to their home gym routines. Adding a weight bench allows users to get off the floor to perform lifts like bench presses, dumbbell rows, step-ups, and Bulgarian split squats. Good weight benches often cost hundreds of dollars, but Black Monday and Cyber Monday are excellent opportunities to snag a solid discount on these home gym essentials.
Brands like Rogue, Again / Faster, Bells of Steel, and Titan Fitness offer flat benches, incline benches, and flat/incline/decline (FID) benches, and Black Friday and Cyber Monday sales can get you these benches at a reduced price. You can often find deals from 10 percent to 50 percent off (and more), but finding the best deals takes a bit of research. We did the homework for you and found some of the best Black Friday and Cyber Monday weight bench deals.
Check out our full list of Best Black Friday and Cyber Monday deals!
Featured Cyber Monday Featured Weight Bench Deals for 2023
REP Fitness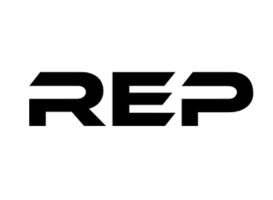 5% off $1,000+ cart, 7% off $2,000+ cart, 10% off $3,000+ cart only on November 27.
Force USA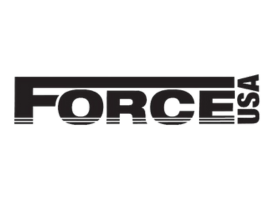 Get a free olympic barbell when you buy an All-In-One trainer, free shipping, and 0% APR with Affirm.
Iron Bull

Get up to 70% off the entire store now through Nov. 30, including weight plates, squat racks, lifting accessories and more.
Cyber Monday Deals on Weight Benches
Here are a few of our favorite weight bench sales going on this Cyber Monday. You can find offers for free shipping, up to 30 percent off purchases, and bonus gifts with your purchases.
REP Fitness: 5% off carts totaling $1000+; 7% off carts totaling $2,000+; 10% off carts totaling $3,000+ (Nov. 27)
Life Fitness: Up to 50% off strength, up to 40% off cardio, including free shipping on everything while supplies last (Nov. 13 to Nov. 27)
Titan Fitness: Get up to 40% off the Cyber Monday sale (Nov. 27-28)
PRX Performance: Save 5 to 20% on all PRx Performance racks and benches (all November)
Force USA: Get 0% APR financing through affirm and a free olympic barbell with an All-In-One Trainer purchase, plus free shipping
Fringe Sport: Up to 30% off bumper plates, dumbbells, medballs, and much more; daily lightning deals with up to 50% off; free gifts with select purchases and free shipping (Nov. 20 to Nov. 27)
FLYBIRD Fitness: Last year's deal offered up to 20% off, so expect something similar this year
Rogue: Expect hot deals all month, including reduced shipping and Hundo pricing (All November)
Sole: Up to $100 off strength equipment and up to $200 off treadmills, ellipticals, and exercise bikes for their Cyber Monday deals.
DMoose: Get up to 60% off doorbusters, supplements, boxing, bundles, fitness accessories, and weight training equipment (Nov. 15 to Nov. 30)
Iron Bull: Get up to 70% off gear, equipment, and more (all November)
How to Find the Best Cyber Monday Weight Bench Deals
Once Cyber Monday deals are announced, weight benches can go fast. Here are a few ways to make sure you find a great deal on a weight bench before it sells out.
Check Social Media
While we've put together a solid list, there are some companies that wait until the very last minute to announce their sales.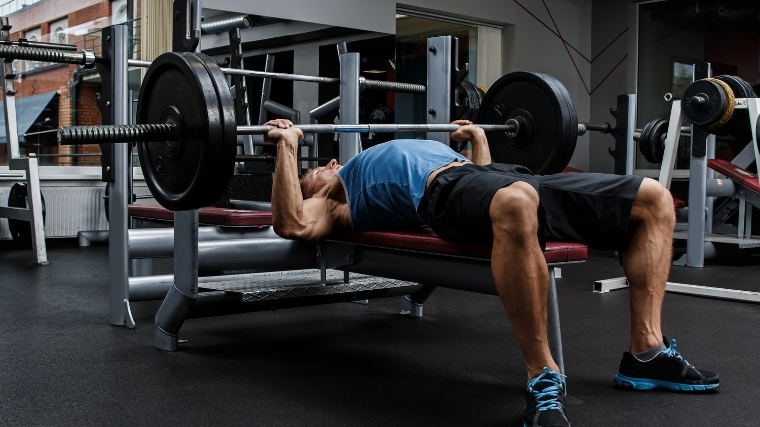 If you don't see the specific weight bench brand that you want on this list, be sure to follow that brand's social media accounts. Companies will often announce their sales on social media, so keep an eye out on their pages to see if and when they're cutting prices. 
Subscribe to Newsletters
Announcing sales and deals in newsletters first is a way that some companies reward their customers for subscribing. If there's a particular brand of weight bench you're looking for, it may be worth it to follow that company's newsletter to be first to hear about any discounts they announce. 
Create a List 
When Cyber Monday deals are announced, gear can sell out fast, so don't waste your time shopping around to find the best weight bench — it might be gone before you can buy it. Do your research ahead of time and find the weight bench you want, so you can purchase it right when the sale is announced. Also, make sure you have a backup or two handy in case your first choice sells out.
Read Our Best Weight Bench Recommendations
Not sure what weight bench deal to snag on Black Friday or Cyber Monday? Check out our weight bench reviews and our list of the best weight benches on the market. 
Final Word
Black Friday and Cyber Monday often deliver some of the best deals on weight benches that you'll find. If you've been wanting to add more functionality to your home gym with a solid weight bench, Black Friday and Cyber Monday is the time to do it. Take a look at our list of weight benches, find two or three that you want, and get ready to hit that purchase button when the deal goes live.
FAQs
When is Black Friday and Cyber Monday in 2023?
In 2023, Black Friday is on Friday, November 24, and Cyber Monday is on Monday, November 27. Many companies will offer discounts in the weeks leading up to and following these dates — however, so be sure to check out our list to see when sales are active.
What weight benches are on sale on Black Friday and Cyber Monday?
Many companies offer discounts on weight benches for Black Friday and Cyber Monday, but some do opt out. Also, while some brands will offer site-wide discounts, others will place discounts on specific benches.
Does Bells of Steel offer discounts on Black Friday and Cyber Monday?
Yes. This year, Bells of Steel is offering 10 percent off select weight benches from November 25 to November 28.