On July 7, 2023, Reebok announced the latest installment of its Nano Adventure series — the Nano X3 Adventure Training Shoes. The latest edition of Reebok's training shoes furthers the Nano X3 technology with added durability and protection to support training outdoors on varied terrains, including on gravel, sticks, mud, and rain, according to Reebok Product Director Tal Short.
Nano X3 Adventure Training Shoes Features
New features of the Nano X3 Adventure training shoes include:
Vibram* ECOSTEP RECYCLE EVO Outsole

Designed to improve traction
Made from 30 percent recycled rubber

Water-resistant Upper, Vamp Mesh, and Forefoot Overlays

Designed to keep the good dry against outdoor elements

Lift and Run (L.A.R) Chassis System

Midsole technology that helps stabilize during lifts
Cushioned protection while running and jumping

3D-molded Tongue and Collar
Toe-bumper (for foot protection)
Heel Clip
*Per Reebok's press release, Vibram develops and manufactures "high-performance rubber soles for outdoor and leisure activities, workwear, fashion, orthopedics, and correction." The use of "post-manufacturing rubber trimmings…reduces the use of virgin materials by a minimum of 30 percent." Additionally, it provides improved grip on wet or dry surfaces (e.g., trail activities such as hiking, cross-training on varied terrain, etc.)
[Related: 12 Best Cross-Training Shoes of 2023]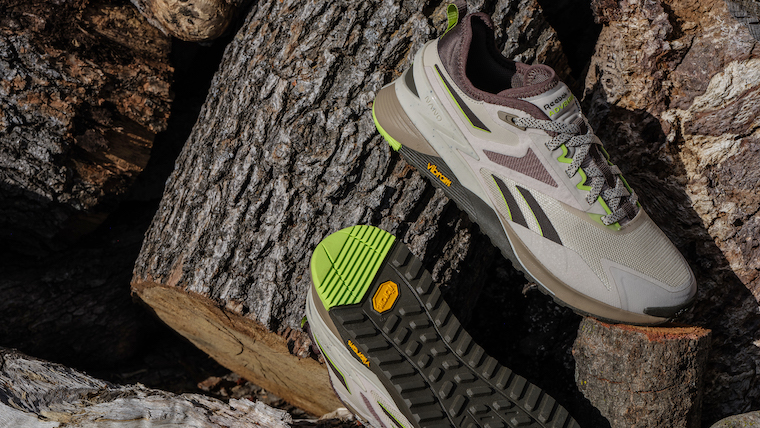 [Related: Best Running Shoes for High Arches, Flat Feet, Cross Training, and More]
Previous editions of the Reebok Nano X3 released in 2023 include its original version in February, and the Rec Center Pack released one month later. The Nano X3 Adventure will be available on July 14, 2023, for $ 150 USD on Reebok.com and select retailers worldwide. The Nano X3 Adventure is offered in three men's and three women's launch colorways. Additional pack drops are expected during the 2023 season.
[Related: The Best Weightlifting Shoes for Squats, CrossFit, Flat Feet, and More]
Madison Travel Fund Program
On July 18, 2023, Reebok announced the Madison Travel Fund Program (MTFP) – an opportunity for athletes competing at the 2023 CrossFit Games in Madison, WI, on Aug. 1-6, 2023, to win funds to help alleviate competition travel costs. A
The MTPF is an Instagram sweepstakes-style program and all athletes, regardless of rank, division, or results, are eligible for earnings. A total of $100,000 will be awarded in $2,000 chunks each to 50 winners. Per the press release:
"The funds are meant to provide financial support for competing athletes but also may be put towards the support of their friends, family, and fans who made the trip to Madison to cheer them on."
Additionally, there will be opportunities for CrossFit affiliates to win pairs of Nano X3's for their members. During the Games, a separate sweepstakes will award 10 more CrossFit boxes pairs of Nano X3s for their members — 200 pairs of Nano X3s will be given in total.
About Reebok Design Group
"Reebok Design Group (RDG) is the global brand hub of design, development, innovation, marketing, and creative services for Reebok footwear and apparel. As the central source of the brand's creative vision, RDG provides ongoing support and expertise to Reebok's network of strategic partners around the world. RDG champions Reebok's storied heritage, ethos, and DNA to authentically deliver a unified brand directive and consumer experience globally. A division of SPARC Group, RDG is headquartered in Boston, MA."
Featured image courtesy of Reebok.